Make sure these employees are familiar with work sites, understand their roles and know who to contact about safety practices
Tuesday, December 30, 2014
As the economy improves and construction projects pick up, employers are looking to hire temporary workers. Employing temporary workers has advantages for the employer, including the ability to scale staffing levels quickly. It also has advantages for the worker, such as the ability to quickly find a source of income. Unfortunately, many temporary workers are young, inexperienced and not aware that they have the same right to a safe workplace as other workers.
An Existing and Emerging Issue
Nearly two decades have passed since Vizcaino v. Microsoft, a co-employment lawsuit in which temporary and freelance workers argued that they deserved the same rights and benefits of full-time employees. In this case, Microsoft eventually settled for $97 million.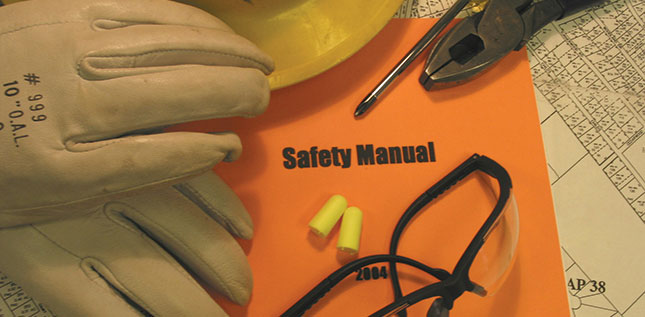 To this day, ask any human resource director or procurement specialist if their company employs temporary workers and you might experience a moment of silence followed by stock responses such as, "ABC Company uses the services of XYZ Staffing Agency."
Management's reluctance to deal with contractors and temporary workers as employees has been an obstacle to advancing safety protections for these groups. An article by Dr. Scott Harris, director of EHS Advisory Services for UL Workplace Health & Safety, provides useful safety insight into the issue of employment:
"An "employee" is not defined by OSHA based on who pays them. What matters is whether there is an employer-employee relationship between the parties. Some criteria OSHA uses to determine that relationship:
The nature and degree of control the hiring party asserts over the manner in which the work is done
The degree of skill and independent judgment the temporary worker is expected to apply
The extent to which the services provided are an integral part of the employer's business
The right of the employer to assign new tasks to the worker
Control over when and how long the work is performed
So, if you have temporary workers in the plant and you are telling them how, when and where to do their job and the work they do is integral to your business, under OSHA, they are your employees. And if they get hurt or need training, PPE, hearing exams, medical surveillance or air monitoring, they must receive the same treatment as your real employees. No keeping two sets of 300 Logs (one for us and one for temps). No providing PPE for us and charging temps for it or making them provide their own. No telling temps that they cannot have chemical Safety Data Sheet information nor get copies of air sampling results. Over the years, I've seen all of this and much worse."
I have also seen and experienced worse. In fact, when I was a temporary worker during my high school years, I occasionally received potentially dangerous job assignments refused by regular employees.
Safety information and protective measures were rarely provided. It seemed that host employers either a) didn't understand and appreciate hazards, or b) these employers didn't want to chance raising concerns about hazardous jobsite conditions and work practices.
We were both lucky that nothing serious happened to me or the other workers they placed in that dangerous position.
Perhaps it is fitting that my treatment as a temporary worker influenced my eventual decision to pursue a career in safety.
Current Trends in Regulatory Emphasis
Years ago, multi-employer construction work site provisions were added to OSHA's playbook to enhance communication, improve collaboration and clearly define shared responsibilities for site safety.
For some of the same reasons, OSHA, NIOSH and other stakeholders are now seeking to improve health and safety protections available to temporary workers in all settings.
Assistant Secretary of Labor for Occupational Health and Safety David Michaels said, "Host employers need to treat temporary workers as they treat existing employees. Temporary staffing agencies and host employers share control over the employee, and are therefore jointly responsible for temp employee's safety and health. It is essential that both employers comply with all relevant OSHA requirements."
OSHA's increased emphasis is timely. Temporary agencies created 19,700 new jobs in September, up 0.7 percent over August and 8.6 percent over September 2013, according to seasonally adjusted data released Oct. 3, 2014, by the U.S. Bureau of Labor Statistics.
OSHA has established a website dedicated to the administration's emphasis on protecting temporary workers. The site features OSHA/NIOSH Publication 3735 issued Aug. 25, 2014, which is an excellent source of recommended practices for protecting temporary workers.
Additionally, the American Staffing Association (ASA), the staffing trade association covering approximately 85 percent of the industry, has been meeting with OSHA for over a year to discuss the administration's Temporary
Worker Initiative.
Temporary workers will be unfamiliar with the specifics of an operation or site. They cannot be expected to recognize and avoid a site's unique challenges; training and communication about specific jobsite hazards and precautions is always a recommended and important practice.
Available Resources
All of the resources mentioned above can provide you with much of the information you need.
Employers should be aware of the regulations and prepared to follow through on recommended safety training and procedures. The absence of your company's name on a worker's paycheck does not excuse you from the duty to keep him or her safe.
Make sure that temporary employees are oriented to work sites, understand their roles and know who to contact if they see or experience questionable safety practices. Always make sure that your permanent employees follow good safety procedures, too—there should be no doubt about your company's commitment to safety for all of its workers.