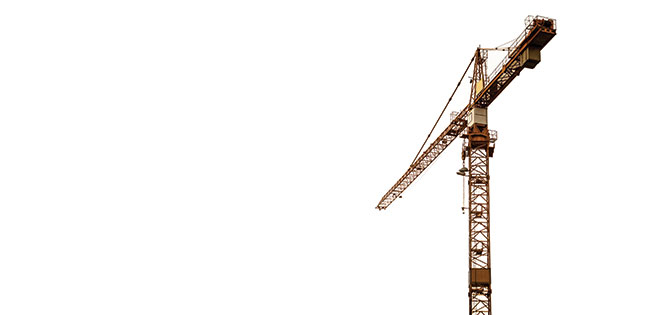 New federal requirements for determining qualified riggers and signal persons expand the scope of responsibility to many crane-using trades.
This is the third installment of a
four-part series
about the new OSHA crane standard.
Some construction professionals might assume that the terms "competent" and "qualified" can and/or should be interchangeable when trying to adhere to any new regulatory standard. However, for construction trade contractors who work with cranes, that basic assumption is wrong—and potentially costly—when considering the expansion of OSHA authority.
As most heavy construction business owners would agree, understanding new government regulations can be as difficult as complying with them. In this case, the term "qualified"—when referring specifically to riggers and signal persons—can apply to any number of crane-using trades such as steel erectors, concrete contractors, construction material providers, etc. The definition of a "qualified" person differs significantly from "competent person" requirements, which apply specifically to assembly and disassembly of cranes and typically only to the crane company personnel, because most crane companies require their own staff to assemble and disassemble.
However, when considering the use of tower cranes, many are erected and disassembled by ironworker subcontractors who lease and operate this equipment in building projects.
Additionally, some "bare-lease" mobile crane companies require their subcontractors to erect and disassemble, so these unmanned crane projects will require the crane user to abide by these new rigger and signal person regulations.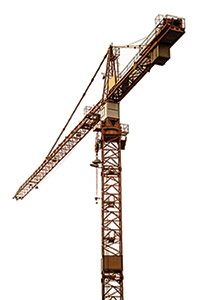 New OSHA Definitions
OSHA's definition (Preamble p.47972) specifies that a "competent" person is someone who must have the authority to take prompt corrective action. A "qualified" person, however, is not required to have this authority. This does not diminish the qualified person's status; in fact, OSHA considers the qualified person, generally, to have a higher level of expertise than the competent person.
According to actual language in the new crane standard, a competent person is someone "who is capable of identifying existing and predictable hazards in the surroundings or working conditions which are unsanitary, hazardous or dangerous to employees and who has the authorization to take prompt corrective measures to eliminate them."
This is different from the OSHA definition of "qualified" person, which is one "who, by possession of a recognized degree, certificate or professional standing, or who by extensive knowledge, training and experience, successfully demonstrated the ability to solve/resolve problems relating to the subject matter, the work or the project."
So although common sense would dictate that these terms are interchangeable, the new OSHA crane standard clearly shows that they are not.
Below are two tips for interpreting the vernacular of this new standard:
"Competent Person" definition and responsibilities apply to assembly/disassembly of cranes on construction sites. Typically, this is the crane company's responsibility.
"Qualified Person" definition and responsibilities apply to riggers and signal persons. Typically, this is the crane-using subcontractor's responsibilities.
Key Considerations
Most crane-using trades are scrambling to understand their new responsibilities for qualifying riggers and signal persons. Many have been caught off guard by the new provisions, and when you consider the magnitude of separate construction trades involved with signaling to cranes and/or rigging loads, the demand to find solutions to meet compliance requirements with the qualification provisions in the new standard has grown significantly.
Knowing when a qualified rigger and/or signal person is required is the first key consideration for construction trades.
According to actual OSHA language, "Employers must use a qualified rigger during hoisting activities for assembly and disassembly work (1926.1404(R)(1).). Additionally, qualified riggers are required whenever workers are within the fall zone and hooking, unhooking or guiding a load or doing initial connection of load to a component or structure." Equally important is knowing when a qualified signal person is required. According to actual OSHA language, a qualified signal person is required when "the point of operation is not in full view of the operator (1926.1419(a))," "the operator's view is obstructed in the direction the equipment is traveling," and "either the operator or the person handling the load determines that a signal person is needed because of site-specific safety concerns."
According to Crane Institute Certification (CIC) Executive Director Debbie Dickinson, a highly recognized industry expert involved with certifying riggers and signal persons, "OSHA reports indicate faulty rigging and signaling are leading causes of serious injuries and accidents in the construction industry. A basic skill set no longer is allowed by OSHA law. Truly understanding and ensuring proper signaling and rigging in accordance with escalating levels of responsibility in these two critical construction jobsite functions is the key to safe operations involving cranes."
Crane-using construction trades must have sufficient documentation of the rigger and/or signal person's qualification available at the work site, either in paper or electronically. Additionally, other personnel in the work zone must be trained to recognize hazards associated with the use of the crane equipment and any related duties they are assigned to perform.
Based on this information, any crane-using trade should regularly update their company safety practices to ensure rigging and signal persons have been trained and that they maintain these training records to fulfill their qualification requirements as employers under the new OSHA crane standard.