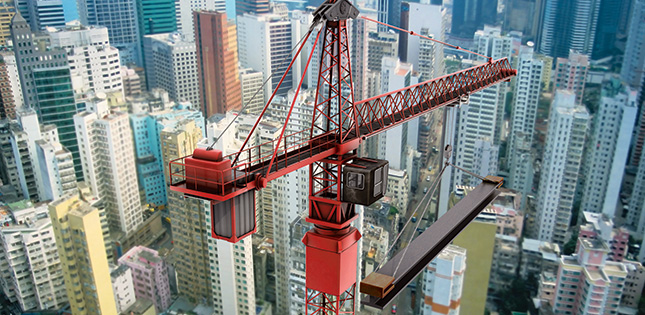 Understand how the standard's expanded scope could affect your company.
Thursday, February 20, 2014
This is the first of a four-part series about the new OSHA crane standard.
Most owners of small to midsize construction companies have a lot on their plates as they juggle running their own construction enterprises, staying in compliance with local building department requirements, meeting project completion deadlines and keeping their businesses afloat.
Today, a new "sheriff is in town" that could add to their daily burdens—new federal requirements related to contractors working with or near cranes on construction projects.
While many experts have analyzed the wide range of safety compliance requirements associated with the new crane standard, much less discussion has taken place regarding how OSHA's powerful new enforcement tools can impact many non-crane construction trades and possible liability allocation when serious accidents occur.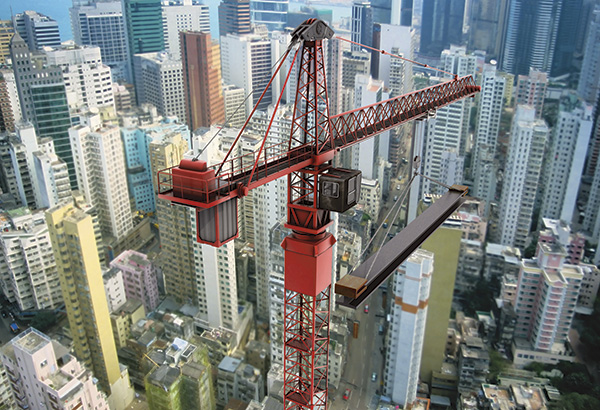 Potential Ripple Effect
Now, OSHA has a much greater ability to apportion fault to virtually any contractor on a jobsite where a major crane accident occurs. No longer will the crane company be the only targeted defendant as previously mandated under the former crane standard, especially in cases where ground conditions or power line contact are significant causation factors.
Instead, OSHA now will look to any contractors working with or near the crane to ensure that all parties have fulfilled their safety responsibilities under the new standard.
Not only does this new standard impact OSHA's investigation and enforcement methodology, but it can also have a significant "ripple effect," influencing how future crane accidents are investigated, evaluated and eventually litigated.
Two key factors that will affect contractors are OSHA's new emphasis on "Controlling Entity" and "Multi-Employer Doctrine," which will change how OSHA decides who is liable when crane accidents occur.
These two elements under the new OSHA regulations will add complexity to liability allocation due to multiple construction trades working with or near cranes when serious accidents happen.
Under the previous OSHA crane standard, the federal rules of law were straightforward: The crane company was always responsible for any resulting action involving the crane. Conversely, under the new standard, OSHA can cite and fine any trade working with or near the crane, the general contractor and/or the crane rental company when major accidents occur that involve crane operations, if any party contributed to the cause of the incident.
The answers to frequently asked questions about the new OSHA crane standard are as follows:
What standard currently applies to the use of cranes?
Subpart CC of 29 CFR Part 1926 (§1926.1400 et seq.), Cranes and Derricks in Construction, is the current standard and can be accessed at osha.gov.
When does the final rule take place?
The effective date of the final rule as it was originally drafted and approved was Nov. 8, 2010, for all elements except crane operator certification, which had a four-year grace period.
This mandatory requirement for certified operators was set to take effect Nov. 10, 2014. However, due to some wrangling by some unions and certification vendors, this critical issue has been put on hold by OSHA, but all other portions of the new crane standard are currently in effect.
Why did OSHA change the previous standard?
OSHA had a number of reasons for changing the crane standard, but the most obvious was the 22 fatalities and 175 injuries that had occurred on average each year during a 10-year period in the late 1990s and early 2000s. To prevent more of these injuries and deaths from occuring, OSHA needed to more adequately address a number of hazards, including the following:
Cranes contacting power lines
Workers caught in or struck by crane equipment
Unsafe work practices
Equipment turnovers
Additionally, significant improvements in technology had occurred since the last crane standard update in subpart N, and investigations of several high-profile crane accidents at the time highlighted the need to update the standard to keep pace with new technological advances related to newer equipment and newly developed techniques used during hoisting activities. These factors led OSHA's Advisory Committee on Construction Safety and Health (ACOCSH), a group of construction safety experts who advise the Department of Labor on construction safety and health standards, to formally recommend that OSHA update its crane standards.
How does the new crane standard differ from the previous standard?
The previous standard (29 CFR 1926.550) had incorporated many of the technical requirements by reference to ANSI standards, as opposed to clearly delineated OSHA–specific requirements (which caused additional litigation over the ambiguous nature of interpretation by reference). The new OSHA standard presents most of its requirements directly (as opposed to by reference) in the actual text of the standard and incorporates national consensus (ANSI) standards by reference only.
This may seem like a nebulous distinction, but the change is good for contractors because it offers increased clarity, particularly when severe accidents occur on a jobsite. Also, this new standard includes a number of new provisions designed to improve safety and possibly prevent accidents, as opposed to former strict rules resulting in citations and fines only in the form of enforcement. Following are a few key provisions of the new OSHA crane standard:
Employers, including both crane users and controlling contractors, must ensure that ground conditions are sufficient to safely support the equipment.
Proper equipment assembly and disassembly requirements will protect workers from being struck or crushed by unexpected movement of crane components and help prevent crane failure-based incidents.
The required distance from a crane to a power line is now 20 feet as opposed to 10 feet as required by the former standard.
Additional responsibilities for power line utility company involvement will also be instated to protect workers from electrocution hazards.
Conclusion
While these are only a few of the new OSHA crane standard elements, many other facets of the new rules will impact contractors, including new responsibilities for non-crane contractors. These additional responsibilities will be covered in the next three articles in our four-part series.