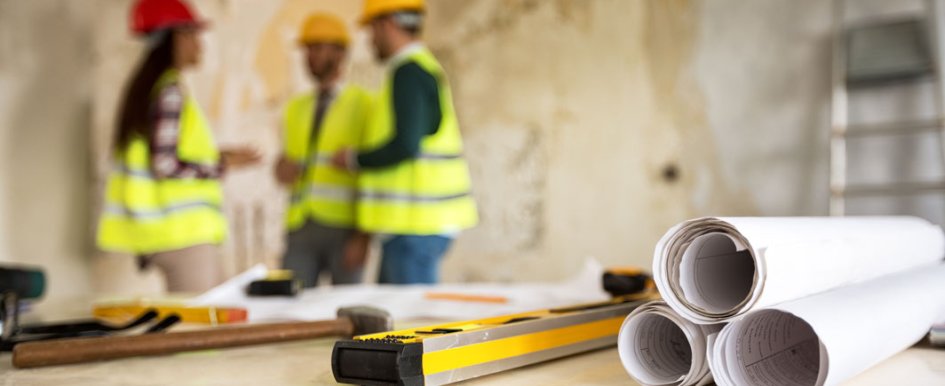 The company's motto is "Build Safe. Build Smart."
Thursday, February 8, 2018
New South Construction Company, an Atlanta-based general contracting firm, operates under the motto, "Build Safe. Build Smart." Created in 2014 as an approach developed to communicate safety across all projects, it has become more than a company mission statement, evolving into a philosophy that permeates every level of the firm.
Construction safety begins and ends with the boots on the ground. On New South projects, this philosophy is about understanding the workers who are at risk. Knitted into the fabric of the company's processes, safety means everyone is working together to accomplish the task effectively and without injury.
New South's success stems from a forward-thinking approach to safety that uses leading indicators, or indicators that could signal future events, to manage various views and opinions about safety, and then constantly looking for ways to incorporate safety in project processes.
Contractors should understand the needs of their trade partners and seek feedback to consistently reassess safety challenges on jobsites. Frequent safety walks and safety messaging in multiple languages are simple ways to ensure everyone is on the same page and effectively working toward the same project goals.Studies show a significant correlation between safety performance and employee engagement. If workers are engaged and made to feel like part of the process, then evidence of that will be noticeable. This can be accomplished with one-on-one communication, group lunches, safety incentives or positive feedback. The following projects are examples of proactive safety approaches that led to successful results.
During the last 4 years, New South has extended its long-standing relationship with a multinational beverage corporation headquartered in Atlanta. With more than 1 million man hours on this single project, the team completed renovations to upgrade the company's expansive downtown Atlanta office. Weaving through six interconnected buildings, the project included converting more than 521,000 square feet of the corporate campus into a continuous network of common spaces, conference suites, dining facilities and outdoor courtyards. Because work on this project was completed in an active office environment housing several thousand employees, safety planning started long before construction began. During early planning sessions, safety teams analyzed project features and mapped out potential challenges and hazards. This added effort on the front end, paired with consistent communication and a focus on developing a firm safety environment, continues to produce superb results.
New South currently has several active projects at Hartsfield-Jackson Atlanta International Airport. Navigating projects in the world's busiest airport requires a high degree of expertise and flexibility. With Hartsfield-Jackson serving nearly 105 million passengers per year, public and employee safety and minimal traffic disruption are New South's top priorities. Construction crews at the airport worked to engineer out safety hazards to accommodate schedule demands and to ensure public, staff and aircraft safety.
In projects of this size and proximity to the public, it is crucial that safety touches every individual on the jobsite. New South teams at the airport implemented mandatory planning meetings and daily walk-throughs, reinforcing the idea that safety is implemented from top to bottom and is everyone's responsibility.
Conducting project-wide meetings and safety stand-downs that include training sessions are great ways to reinforce an approach that incorporates safety in the construction process. Safety managers can use these trainings to address unique project needs and challenges, as well as new industry standards and seasonal demands. Additionally, hosting these meetings allows workers to have a voice and reevaluate safety on projects.
One indicator that demonstrates safety culture on projects is safety engagement. If workers are not approaching supervisory staff during project walks or offering input on a safety item, then you should question the level of connectivity you have with them.
It is imperative that workers feel responsible for upholding safety standards. Safety reporting should be encouraged; workers should never hesitate to report safety hazards or near-misses. An important first step to benchmarking a company's safety culture starts with unbiased feedback, which may also include a third-party assessment.
Safety should not be compartmentalized like a project's specification book. Cultivating a sound safety environment is a result of developing a relationship with everyone on the project. That is why New South strives to build safer jobsites and to have a positive impact on the construction industry by practicing what it preaches and sharing best practices for building a safety culture.