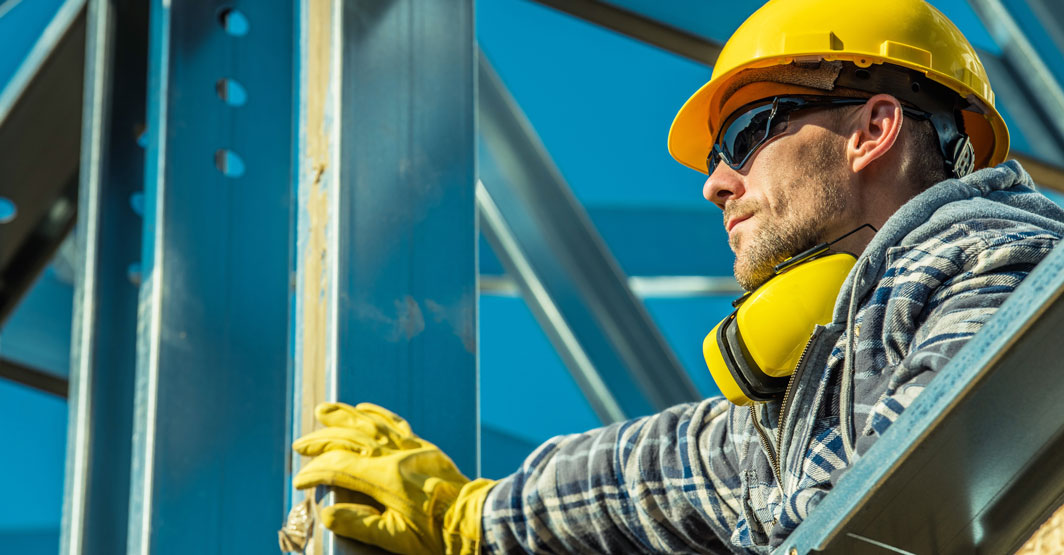 Why the real battle is fought before boots hit the jobsite
Wednesday, September 18, 2019
The construction industry continues to invest heavily in safety management. Smart contractors understand that safety must be both a core value and a strategic priority. Safety performance affects your ability to bid and win work and to negotiate contracts. As such, safety is a key driver of a construction company's productivity, quality and profitability.
The mass retirement of baby boomers, a skilled labor shortage, low unemployment and a shrinking applicant pool continue to plague the industry. Meanwhile, construction is working hard to boost the image of the industry and the value of careers in the trades. And there are signs that the strategy is working.
Workforce Development
A contractor's reputation can be positively or negatively influenced by its safety performance. Employing an employment strategy that positions "safety as a brand" creates a competitive advantage in the war for talent, so contractors should view safety-development programs as an investment, not an expense—one that pays dividends in both the short and long term.
However, there is one potential concern as contractors hire new employees. New hires account for a disproportionate percentage of employee injuries in the construction industry. This reinforces the need to implement a comprehensive hiring process with a robust new-hire safety orientation program.
Developing Onboarding & Orientation Processes
The hiring and safety orientation process developed at Lakeside Industries involves four key steps:
1. Pre-employment records review
Drug and alcohol screening
Prior training certificates and credentials (e.g., flagging card, forklift training record, first-aid card, CPR card, etc.)
Valid driver's license and background motor vehicle record
Baseline audiogram
Driver qualification file 
2. Safety onboarding process
Accident-prevention program and safety procedures manual
Safety orientation video
Safety orientation checklist of key policies and procedures
Discussion with divisional leaders to reinforce safety vision, mission and the company's practice of calling safety timeouts (stop-work authority)
Safety awareness assessment and job shadowing/mentorship
Job- and task-specific training on operations and safety skills
What's the Point?
The following are the major objectives for assessing the health of your company's new-hire safety onboarding and orientation process:
The safety orientation videotape reinforces safety as a core value and gives an illustration of the company's top-down safety support.
The orientation video highlights the vision of your safety program, which is to get everyone on the project sites home safely at the end of the shift. This includes employees, other contractors, agency inspectors and the public who come within proximity of the site. In addition, the video shares that the mission of the program is to build a culture of safety leaders by engaging and empowering all employees in safety at home, at work and at play.
The safety-orientation checklist ensures each new hire receives a consistent and thorough review of key safety policies, procedures and practices. This is an important aspect of ensuring that all new hires understand the company is genuinely concerned about their wellbeing.
The situational safety awareness assessment measures the safety maturity of a new hire through four levels of situational awareness and performance:
Employees deemed to be lacking situational awareness cannot perform work without constant supervision and shadowing of mentors.
Employees assessed to have "developing level" of situational awareness require close and regular supervision to protect them from unexpected hazards or activities.
Employees deemed to have developed situational awareness are safe to work independently from direct supervision or in a crew or team.
Employees who demonstrate mastery of situational awareness are used as job coaches for shadowing or mentoring new hires.
Job shadowing and mentoring are important for teaching four interrelated, fundamental safety skills: situational awareness, hazard recognition, job- and task-specific techniques, injury- and incident-prevention methods. The end goal of job-specific and task-specific orientation is to evaluate whether a new employee has the maturity, judgement and situational awareness to safely work in shop, plant and/or field operations. Specific checklists can be customized for each major job junction. 
These checklists can be completed via traditional paper forms, safety apps or tablets used for mobile data reporting. For example, if an employer is deploying seven custom checklists using mobile field technology, the following job functions in their operations will each have a checklist:
Plant and rock crushing
Equipment maintenance
Paving
Site preparation and grade adjustment
Quality control
Traffic control and flagging
Seasonal work
The business case is clear for improving safety onboarding and new-hire safety orientations—new hires are at increased risk of sustaining injuries and incidents. By providing consistent and thorough onboarding and orientations, new hires should experience fewer incidents and injuries. And this improvement in safety performance will undoubtedly have a positive impact on your company's productivity, quality and ultimate profitability.
These orientations are an effective workplace-development strategy, providing existing employees the opportunity for growth in leadership and communication by improving their competency in mentoring and training. 
A comprehensive safety onboarding and new-hire orientation process helps instill safety as a core value of the company and is the cornerstone of a successful safety culture. Safety onboarding and orientation reinforce the company's top-down commitment to safety and demonstrate that the company regards its employees as its most important assets.