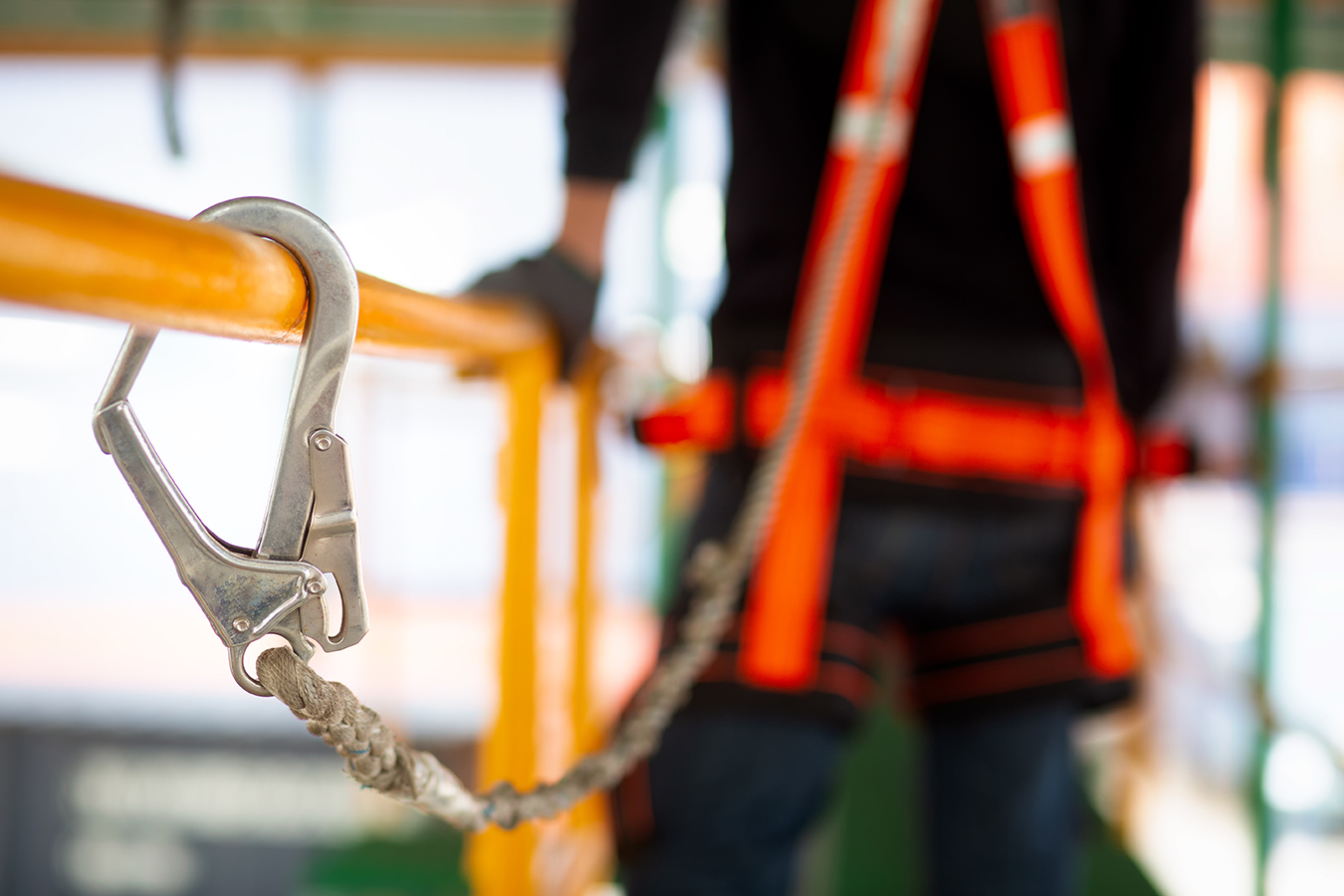 Understanding the role wearables can play in your company's safety culture
The Internet of Things (IoT) is here, and for most contractors in the industry, it's no longer a question of whether to implement IoT tech or not, but where it will have the most benefit. One of the most obvious areas of the jobsite where IoT could improve processes is in jobsite safety.
According to a recent report from Dodge Data & Analytics and Triax Technologies, 73% of contractors surveyed said they expect IoT technology to help impact occupational risks, and the majority of them expect a high level of improvement.
Pete Schermerhorn and Becky Severson are no strangers to the ways in which tech can transform safety. Severson is the corporate safety director at Gilbane Building Company, a global construction and facilities management services firm. Schermerhorn is the president and chief executive officer of Triax Technologies, a construction tech provider.
Gilbane recently implemented Triax wearable solutions on its jobsites as part of an overall push to create a safer environment for its workers. According to Severson, the team uses Spot-r Clip from Triax Technologies, a non-GPS wearable device that worn at the worker's waist and detects falls on the jobsite. The device connects to the proprietary Spot-r network that is set up on site and knows when the worker arrives on site and tracks time and attendance, real-time location, and reported safety incidents.
The network is accessible via a user-friendly dashboard. Workers have the ability to report jobsite hazards that they witness or experience via the Spot-r Clip's push-button. The distress calls go to designated supervisors on-site. When evacuation is necessary, a supervisor can trigger emergency alarms on each device throughout the jobsite.
The Gilbane team also uses the Spot-r EquipTag, another non-GPS device from Triax that tracks equipment operator identity and equipment location and utilization. Severson said the EquipTags have been especially helpful to the team in determining whether the workers operating different equipment on-site have actually had the correct training for each piece of equipment. "It's just making us more efficient, and it's changing our safety culture," Severson said.
Read on to find out what Severson and Schermerhorn had to say about the potential gains of using wearables on the jobsite—whether its Gilbane's or yours.
CBO: What were Gilbane's safety-centered goals relevant to the use of wearables and IoT?
Severson: In terms of an immediate goal, we wanted to have an automatic response alerting us that someone has fallen. On a more long-term scale, we wanted to be able to identify when, where and why these incidents occur.
Our jobsite leadership team has locations and time stamps of where incidents occur and can take steps to prevent more incidents from happening because of this data. We also wanted to change the culture surrounding near-miss incidents—from the actions that cause them to the attitude around reporting them.
CBO: What concerns on Gilbane jobsites have been most improved from the use of wearables?
Severson: We did several pilot projects on our jobsites to determine whether wearables were something that made sense for our teams. The benefits were immediately apparent. One of the biggest ones was the ability to identify falls and other hazardous situations so quickly.
The most significant improvement, though, is that the devices are removing the build-up of near-miss incidents on our projects by helping to identify unsafe behaviors and providing an opportunity to coach safer behaviors. We're also seeing it change our jobsite workers' behaviors. They are more cognizant of unsafe behaviors that they may not have realized prior to the implementation of wearables on our jobsites.
CBO: What would you say are the biggest benefits to using wearables?
Schermerhorn: The most important benefit is the complete jobsite visibility that they provide, which is essential to improving safety and productivity. The jobsite can be a chaotic place, with many tradesmen, subcontractors and employees working in various locations. These devices enable construction firms to see which workers are on-site and where they are located by floor and zone, as well as the location and operation of equipment and machinery.
This unprecedented visibility is invaluable, especially when it comes to safety. Spot-r's wearable clip enables management to be notified of fall events or worker-generated alerts so medical attention can be deployed faster. The push button provides a direct line between workers and supervisors, enabling them to immediately signal distress or report safety issues.
The wearables also work with our EvacTags evacuation devices placed around the jobsite to notify workers of an evacuation. Supervisors can use real-time worker head counts and location to monitor evacuation progress.
CBO: What would you like to see in the future in terms of innovation in the wearables/IoT space?
Severson: We are looking into tech to identify issues with lifting and handling. There are already solutions out there that work to alleviate these issues, but it's not something our company has invested in yet. Our ultimate goal is to create an environment where our employees can go home safely each night, so our focus is on finding solutions that help make that happen.
The data pulled from the wearables has also been extremely helpful to us in planning for future projects. We use the information during safety orientations. We've developed virtual trainings using the data during the design phase of our projects. We've also been able to go in to document damage in existing facilities in a much more efficient manner.
Schermerhorn: Contractors today are taking a very strategic, enterprise-wide approach to tech adoption and implementation. This is crucial, enabling data to be collected, enriched and analyzed for useful and actionable insights. IoT tech is boosting safety, improving security and compliance, and unlocking new efficiencies. And I believe we're still only at the tip of the iceberg when it comes to the possibilities that can arise from IoT tech and data.
We're going to see greater benefits and use cases as IoT becomes more firmly embedded across construction processes. Contractors and carriers like Gilbane and Travelers are working together in collaborative, innovative ways to explore new technology and continuously improve and refine worker safety and risk mitigation.
The impact of IoT on insurance is a trend that will only increase, as evidenced by the recent "Using Technology to Improve Risk Management in Construction SmartMarket Insight" report that we commissioned with Dodge Data and Analytics. It revealed that both contractors and insurers expect IoT tech to improve construction risk management.