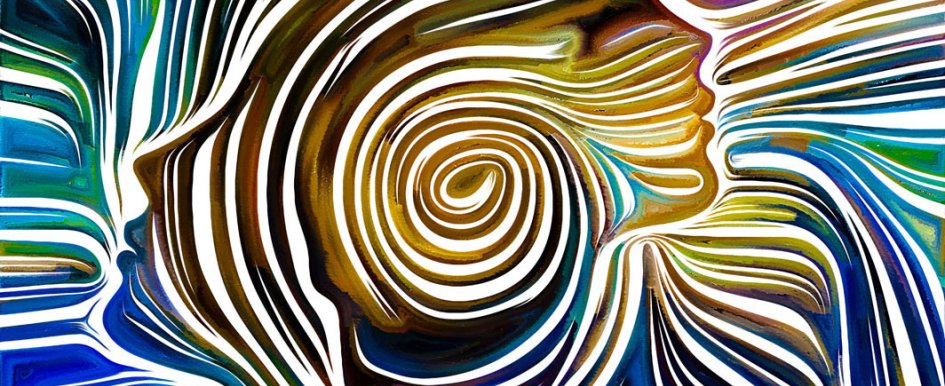 Empowering employees to take ownership of their collective wellness & safety
Every activity in construction requires both attention to detail and spatial awareness. To maintain a safe working environment, every person on the job has to show up with their A-game. Impairment affects a worker's ability to do that, whether it's through diminished ability to function and operate on the jobsite or the total inability to work.
Total Inability
Drug use is what most people think of when they hear the term "impairment." There are many substances that create impairment, from legal drugs, like alcohol and prescription painkillers, to illegal drugs, like cocaine and methamphetamine.
The list also includes marijuana, for which there is evolving legislation—illegal at the federal level but legal to some degree in 46 states—and its mere presence does not necessarily mean impairment. This is further complicated by the explosive growth of hemp (legalized by the 2018 Farm Bill) and cannabidiol (CBD), which produce no impairment.
Regardless of the substance, impairment is a societal problem. Consider the following statistics from reports on alcohol use in the United States:
Centers for Disease Control and Prevention (CDC)—Twenty-nine people die every day in motor vehicle crashes that involve an alcohol-impaired driver. 
National Institute on Drug Abuse (NIDA)—Roughly 20.7 million people aged 16 or older drove under theinfluence of alcohol in the past year. 
State Accident Insurance Fund Corporation (SAIF)—Approximately 7.1% of workers drink alcohol during the workday. 
The construction industry has an especially difficult time with substance use. According to the American Society of Safety Professionals, "The injury rate for construction workers is 77% higher than the national average, and nearly 15% of construction workers deal with substance abuse."
In Massachusetts, from 2011 to 2015, "those employed in the construction and extraction industries accounted for 26% of all opioid-related overdose deaths. This calculates to 150.6 deaths per 100,000 workers, which is six times the average rate for all Massachusetts workers." Additionally, "workers who had longer-term opioid prescriptions to treat lower-back injuries were away from work three times longer than those who were not prescribed opioids."
Could driving under the influence be a problem for a construction company operating a 27,000-pound dump truck? Could being cognitively impaired create quality or safety issues for the construction worker, either at the foundation or the 35th floor of a new building? Could intoxication be a hazard to the ballet of people, machines, equipment and other moving parts on a construction site? Not only is the answer yes to each of those questions, but the results of these scenarios could be catastrophic through the impairment of even one person.
This kind of impairment is addressed in corporate drug and workplace safety policies. It is identified by drug tests (pre-employment, post-accident and random) along with supervisory monitoring and performance assessments. Yet, substance abuse it is still rampant. Recognizing and dealing with impairment is especially important to the construction industry, where the occurrence of the "fatal four" methods of death according to the Occupational Safety and Health Administration (OSHA)—falls, struck-by object, electrocutions, and caught-in/between—can be dramatically increased by impairment.
Diminished Capability
With all the statistics on drug abuse and the related total inability, it's important not to lose sight of the lesser, but dangerous, form of impairment—diminished capability. While this can be caused by substance abuse, it can also be the result of other factors.
A nonexhaustive list published by the Canadian Center for Occupational Health and Safety (CCOHS) includes fatigue; short-term or long-term stress (on the job or at home); preparing for an external event such, as an exam or wedding; relationship issues (on the job or at home); mental illness; side effects from medical treatment; and traumatic shock.
Impairment at the workplace can also come in the form of mobile device use (which diverts attention), language barriers and toxic negative work environments (in both the physical and emotional sense). One can also be impaired by the reduction of cognitive abilities that comes with aging or disease.
As the number of Americans over the age of 65 increases from 40.2 million in 2010 to 88.5 million in 2050, per the U.S. National Library of Medicine, managing an aging workforce will provide increasing challenges. Those issues can create not just absenteeism, but also presenteeism—a condition in which the worker is physically but not emotionally and mentally present, and their lack of focus reduces productivity and motivation.
So, the question is not whether a workplace, including the construction site, has impaired workers. Impairment in the workplace is a reality in 2019, and it reduces quality and safety. The more pertinent question at this point is how to address the problem. Part of the solution is providing more education for management and other staff on how to recognize impairment and use coaching techniques to help impaired persons achieve their potential. As such, the focus should always land on their behavior and should be nonjudgmental and objective.
Building the process of managing impairment into your human resources program requires thinking through what impairment is and how to deal with it. The Canadian Human Rights Commission uses the following characteristics to describe potential signs of impairment:
Personality changes or erratic behavior (increased interpersonal conflicts, overreaction to criticism, etc.)
Appearance of impairment at work (the presence of alcohol or drug odor, glossy or red eyes, an unsteady gait, slurring of speech, poor coordination, etc.)
Working in an unsafe manner or being involved in an accident
Failing a drug or alcohol test
Consistent tardiness, absenteeism, or reduced productivity or quality of work
Another part of the solution is providing workers with a detailed description of body and brain expectations along with a baseline by which to gauge performance. Without knowing what "meeting expectations" means in relation to their physical and mental job duties, it's nearly impossible to judge whether they can perform a task. As such, having detailed written expectations and consequences is paramount. There are three guiding principles for addressing impairment:
Wellness—Establish (talk) and model (walk) a culture of physical, psychological and emotional wellness.
Safety—Implement policies and procedures for recognizing and reporting onsite impairment. 
Education—Cover not only the dangers of impairment (health, family, job loss), but also the benefits of not being impaired.
Any plan of action that fails to address all three of these areas will be insufficient. Ultimately, managing impairment is about whether the employee can do the job they were hired to perform. If they cannot, action is required.