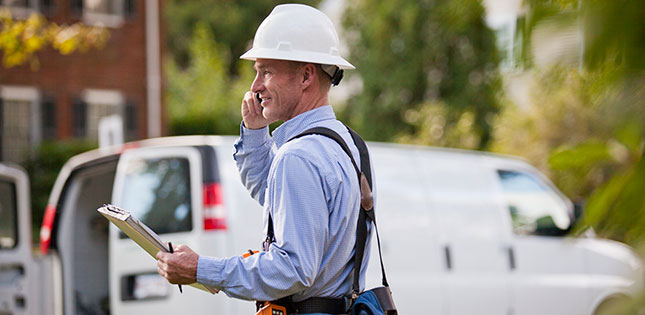 How to find the perfect software solution that curbs distracted driving and meets the needs of your fleet
As reliance on the cutting-edge capabilities of smartphones and other mobile devices continues to increase, distracted driving is quickly becoming a national epidemic. With nine people killed and 1,000 injured every day due to distracted driving, this widespread issue has become a growing concern—particularly for companies with large mobile fleets. In fact, according to the U.S. Department of Labor, more than 25 percent of all construction industry deaths in the U.S. in 2006 were driving related, and more than 1,700 deaths per year result from occupational transportation incidents.
The Occupational Safety and Health Administration (OSHA) considers cellphone use while driving a violation of safety regulations in the workplace and is increasing fines from $2,750 for the first occurrence to $11,000. In addition to such fines, motor vehicle crash injuries, both on and off the job, cost employers almost $60 billion annually in medical care, legal expenses, property damage and lost productivity.
Reduce Accidents and Liability
As a result of the risks presented by having mobile devices in vehicles, many construction firms have implemented workplace driver safety policies to protect both their employees and their organization's bottom line. However, a recent National Safety Council survey reports that the majority of driver safety polices are enforced through an honor system, which may not prevent an incident or guard against a lawsuit in the event of an accident involving an employee. In fact, market research indicates that more than 50 percent of employees admit to texting or emailing while driving. Not only does this behavior pose a threat to the health and safety of the employee, but it also puts the company itself at risk, because employers can be held vicariously liable for the actions of employees behind the wheel. For example, a $24.7 million dollar judgment was handed down against a commercial transportation company in 2008 and a $21 million dollar judgment to a beverage company—both related to distracted driving incidents. More recently, in February, a lawsuit was filed against San Diego Gas & Electric (SDG&E) regarding a fatal accident involving an SDG&E driver. Police have confirmed that the incident is being investigated as a distracted driving case.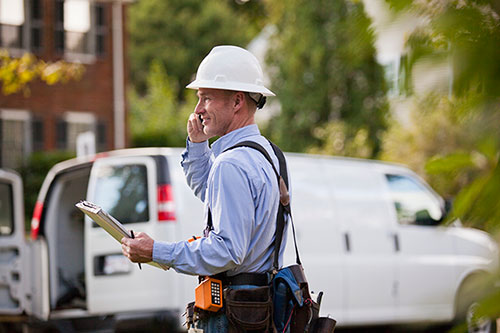 Additionally, a policy alone without a means to audit and enforce that policy can actually become a liability. Understanding that policies alone are no longer sufficient to protect employees and employers against the risk of
distracted driving, construction firms must find ways to ensure that their drivers are following established guidelines. A number of technology solutions exist that can enforce corporate safe driving policies related to the use of mobile devices while driving by preventing the risky behavior and reporting on policy compliance. These solutions not only ensure compliance, but also help employees conform to the policy by automatically putting the device in safe mode while the employee is on the road. These technology solutions promote the safe, legal and responsible use of mobile devices while driving and help prevent a leading cause of workplace accidents and injury.
Such offerings reduce both accidents and liability issues by creating a regulatory environment that encourages accountability and safety behind the wheel while also delivering enormous lifesaving potential.
With so many safe-driving software technologies on the market, deciding which solutions are best for any given fleet is often a challenge. Below are five features construction firms should consider when selecting the best safe-driving technology for their unique needs.
1. Administrative Portal
One valuable feature for construction fleets is the ability to manage drivers through a user-friendly administrative portal, which allows for simple and flexible management of driver activity. The data acquired from this administrative portal should produce clear and actionable reports that measure employee phone use while driving. Having the ability to monitor the on-road activity of employees will enforce compliance with company driving policies and responsible behind-the-wheel behavior.
2. User-Friendly Platform
Additionally, construction business owners must be confident that their fleet operators can properly and efficiently use the selected technology. Contractors should find a solution that automatically detects when an employee is driving and disables distractions for fleet operators by blocking access to the keyboard and screen while also silencing all notifications and alerts. Owners should also ensure that their technology solution allows emergency calls at any time.
3. Customizable Capabilities
The American Society of Safety Engineers reports that, although research demonstrates a direct correlation between distracted driving and motor vehicle crashes, no industry standard for safe driving procedures exists. This gives construction business owners the autonomy to craft their policies, defining particular distractions and establishing prohibitions exclusively for their employees. Because the construction industry has unique challenges and requirements that may necessitate different levels of restrictions within companies, it is wise to leverage solutions that are flexible in the configurations of policies and that address the preferences and procedures specific to each owner's construction fleet.
4. Flexibility across Devices and Driving State Triggers
Because each company will have a unique mix of devices and circumstances, a business owner should seek a technology solution that can work across multiple mobile platforms. The solution should also work with multiple trigger methods (the method for determining driving state) to maximize flexibility and meet each individual's organizational needs.
5. Experience and References
Furthermore, contractors are advised to seek solutions that have been successfully implemented by industry peers or similar companies. Asking other users about the technology and their experience with it is often the ideal strategy for discovering the best solutions.
Enhance Organizational Outcomes
Construction firms that use safe-driving software recognize its value, because the results have shown it to be successful. Overall, safe-driving technology can impact a firm's outcomes in three fundamental ways.
Reduce liability and costs—With innovative software systems, construction firms are able to enforce safe driving policies. By monitoring work-related drivers, owners can reduce potential organizational and personal liabilities associated with motor vehicle accidents, while also protecting the firm's financial resources.
Advocate for safe driving—Construction firm owners can place their firms at the forefront of a national effort to promote safe driving. With increases in legislation to prevent distracted driving, contractors can take a proactive stance on a critical public safety issue.
Improve employee relations—Implementing safe-driving software shows that firms not only care about employee services but also about personal safety. When construction firms demonstrate procedures that are in the best interest of their crew, overall organizational culture improves.
Though distracted driving is an ever-growing epidemic, technology is making strides to eradicate the problem. By using safe-driving technology, construction companies can protect their employees, manage risks and increase safety on roads and highways for everyone.