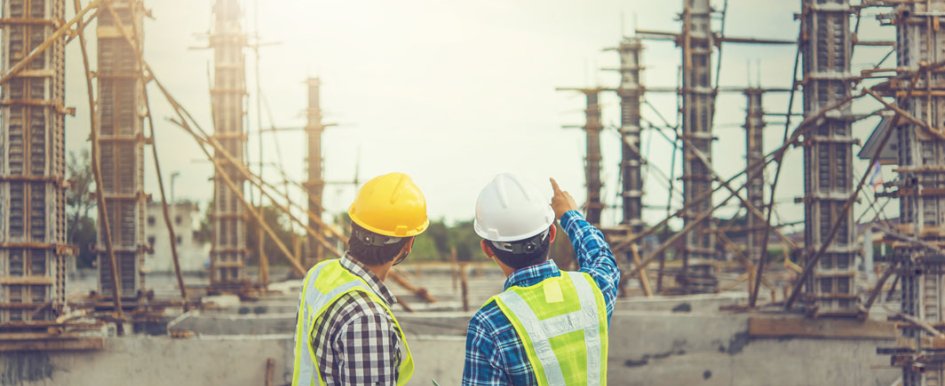 How you can best prepare for the potential challenges that lay ahead
Wednesday, January 22nd, 2020
For the North American construction industry, growing uncertainty—along with the pressures that have been shaping the current operating environment—is expected to intensify heading into the New Year and the new decade ahead.
After eight years of nonstop business expansion, some risks like the worker shortfall will continue unabated. Other developing trends in the surety and insurance markets should be monitored for their potential impact on firms moving forward. 2020 is the year for you to up your risk management game to respond effectively. Read on for four trends to watch.
1. Skilled Worker Shortfall: A Long-Term Issue That Needs Long-Term Solutions 
The worker shortage in construction is persistent, with no end in sight. Employers utilizing inexperienced workers pay the price in additional wage and material expenses (for work that often has to be redone) and insurance claims. In the many states that have legalized recreational marijuana, it's also worrisome that many employers compromise in terms of their drug policies. "Fit for duty" is increasingly viewed as arriving on the job straight and sober, with off-hours activities less relevant.
The industry must aggressively grow its own workforce. Employers can help themselves by figuring out what would entice young millennial and Gen Z workers to a career in construction. Beyond the standard solutions of better base pay, incentives and bonuses, it's time to compete with the employee benefits and development structures that are standard fare in other sectors.
At the very least, paid time off—whether sick leave, vacation time, paternity leave, or all three—is a start. There's also a need for formal orientation processes, workplace safety protocols, performance reviews and coaching/mentoring.
2. Planning Is Key to Success When Conditions Are Unsettled 
Construction backlogs are showing signs of shrinking as spending slows. Volatile material prices are another pressure point. Meanwhile, a rash of new surety market players have relaxed surety underwriting standards, resulting in more underqualified subcontractors slipping through the cracks—a worsening issue for owners and general contractors in a soft market. The combination of all of this makes planning imperative.
One way to stave off problems is to strengthen your surety and broker partnerships. Another is ensuring you avoid high-risk contracts by having a thorough subcontractor prequalification process. Plan for uncertain times: Identify your best customers and key, skilled employees. Develop a budget that reflects lower sales volume, and work to build your cash reserves as you are reducing overhead costs. Don't overlook the importance of solidifying your banking relationships. Having a well-conceived plan will support your financial condition and protect your surety relationships, too.
3. Technology Adoption Takes on Growing Urgency 
Despite construction technology's explosive growth and the potential to relieve many pressures, surveys indicate tech solutions that could help, such as improving productivity, are underutilized. While 2020 may be the turning point, contractors have to consider carefully where their tech investments are going to have the most impact—in profitability or in offsetting risk.
One popular choice, by 30% of contractors, is tech that improves productivity, specifically drones and robots. Perhaps less sexy, but turning in great returns, are change order management tools, auto telematics and improved financial systems. By putting state-of-the-art jobsite security and safety systems in place, you'll be poised to moderate the rising premiums of some insurance lines like builder's risk.
4. Risk Management Stakes Go Up in a Hardening Market 
Hardening lines and more particular underwriters are causing mounting headaches into 2020. Losses from less experienced drivers, increased litigation and significant plaintiff awards are impacting construction auto. While builder's risk, especially for large frame projects, is hard to get written through traditional carriers. Also under pressure are primary and excess liability rates. Risk has continued to grow with changes in construction defect and labor laws, combined with more onerous contract language.
Underwriters are declining to quote or quoting higher premiums as they become increasingly choosey in evaluating risk. It makes risk management a top priority and may merit a fresh look at alternative risk financing and insurance options including captives, controlled insurance programs (CIPs), or subcontractor default insurance (SDI).
Challenges and opportunities lie ahead for the construction industry. Being proactive in your planning strategies and exploring solutions will help ensure you are well-positioned to succeed.