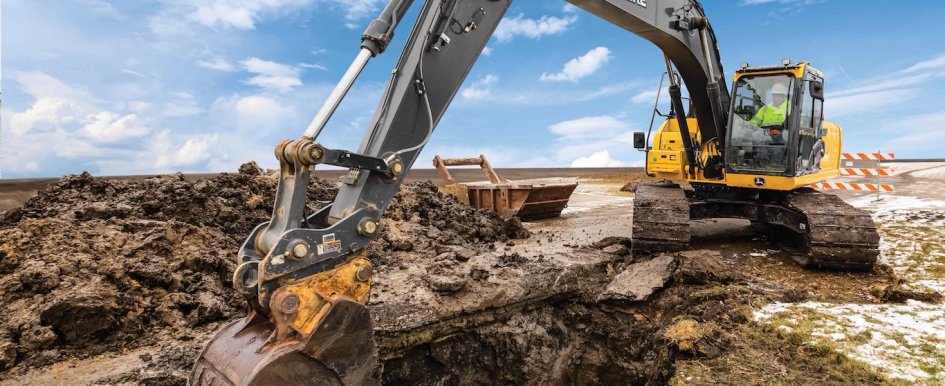 How automation is guiding progress & developing skilled operators
Thursday, April 15th, 2021
---
At a recent press event, John Deere unveiled new technologies, products and tools to help construction embrace technology and move the industry forward. This renewed focus on technology centers on a forward-thinking mindset to make workloads easier to manage. Construction Business Owner (CBO) had a chance to speak with Jason Daly, John Deere's global director of production systems, technology and marketing, and Matt Goedert, solutions marketing manager, roadbuilding at John Deere about the future of the industry and what drives the company's efforts.
According to its experts, John Deere is focused on helping to solve, or at least alleviate, one of the construction industries biggest concerns: labor shortage. In discussing motor grader automation updates on John Deere machinery, Goedert identified John Deere's desire to be a leader in automation. "Automation will benefit general contractors and government contractors alike," he said. "It makes it easier to bring a novice operator up to speed and be more efficient." Goedert noted that the Auto-Pass feature, which automates machine movements at the beginning and end of grading passes, is a specific response to customer concerns about skilled labor shortage.
Autograde and other tech-driven features, such as Slope Control and Auto-Shift PLUS, are just part of John Deere's efforts to improve operator efficiency and bolster the labor market. "Automation can improve situational awareness, especially in smaller environments, by allowing the operator to pay more attention to detail and take safety precautions," said Daly. "It enables easier onboarding procedures, but it also reduces fatigue while increasing productivity for veteran operators."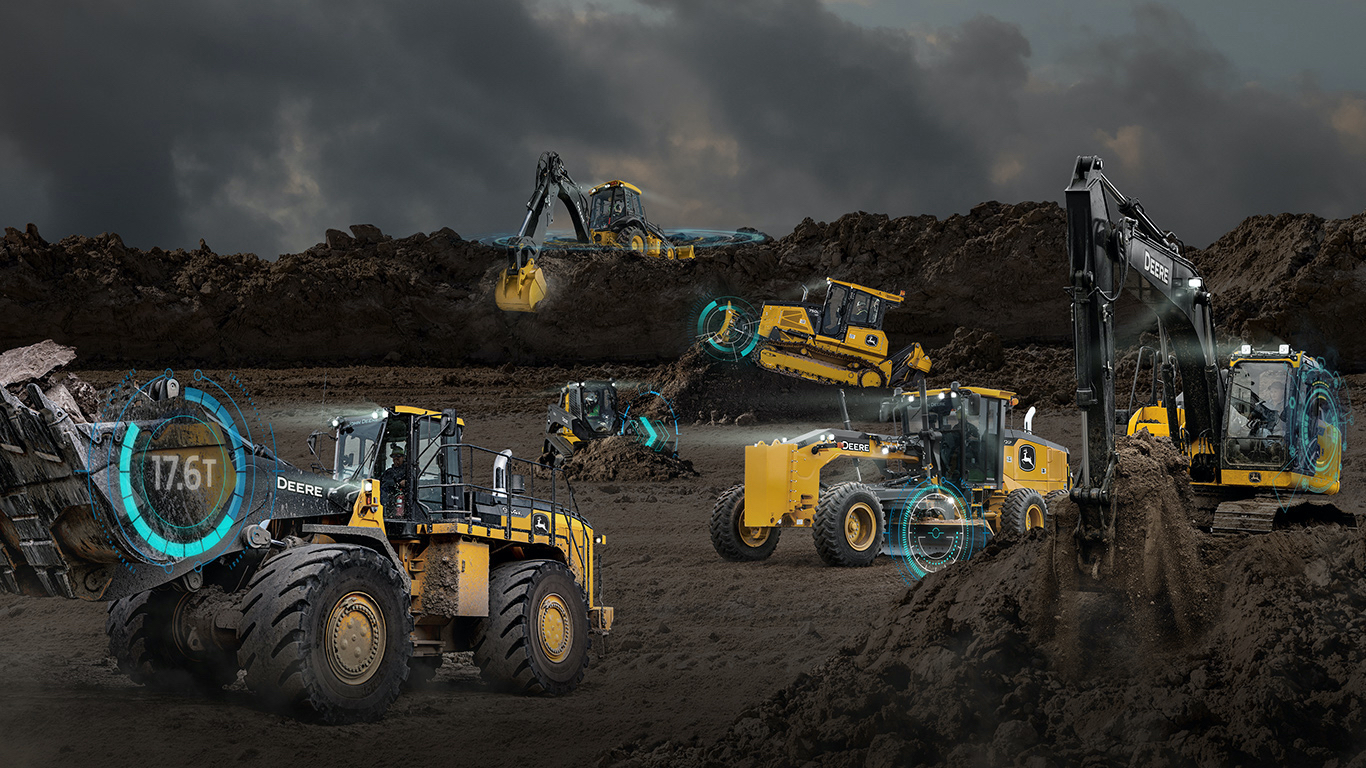 Like many across the industry, Daly and the team at John Deere are eager to see the upcoming infrastructure bill come to fruition and explore the possibilities it will bring to the industry. "This is a second-to-none opportunity, having infrastructure at the forefront is awesome," Daly said. "We are humbled to serve and meet the needs of our customers." Progress in the infrastructure corner of the industry proves to become a strong opportunity for the application of the new automated tools John Deere has brought to market. Goedert noted that roadbuilding involves many repetitive machine motions that automation can assist with. "We want to give operators full control in situations that demand precision. Auto-Pass functionality and automatic blade stowing will play into that." Goedert said.
Daly shared John Deere's Performance Tiering Strategy, which launched January 2021 and reimagines how John Deere approaches its commercial equipment. The G-, P- and X-tiers offer contractors three choices of equipment solutions to meet their needs.
The X-tier models are built with the most innovative John Deere technology and features, delivering the highest levels of productivity, efficiency and customer experience. P-tier models can be counted on to produce at high levels, day in and day out. Advanced features deliver exceptional performance, efficiency, comfort and service life in demanding, high-production applications. The G-tier models are practically equipped and economical, providing proven capabilities with the reliability and ruggedness expected from John Deere. These machines are ideal for customers in need of a reliable machine to complete common light- to medium-duty tasks.
The 644 X-tier and the 444-724 P-tier models are offered in the United States and Canada. The first John Deere G-tier product, the 644 G-tier will be offered in Canada and other global markets.
Goedert offered details on several industry exclusives coming to John Deere machinery. Auto-Pass and Auto-Shift Plus technologies work together to reduce fatigue and create an enhanced operating experience. Auto-Pass automates machine movements, while the Auto-Shift PLUS transmission upgrade allows for the machine to completely stop and start without the use of an inching pedal, allowing for smoother navigation around obstacles. The new Configurable Float technology adds functionality by allowing operators to assign any auxiliary valve to the float switches.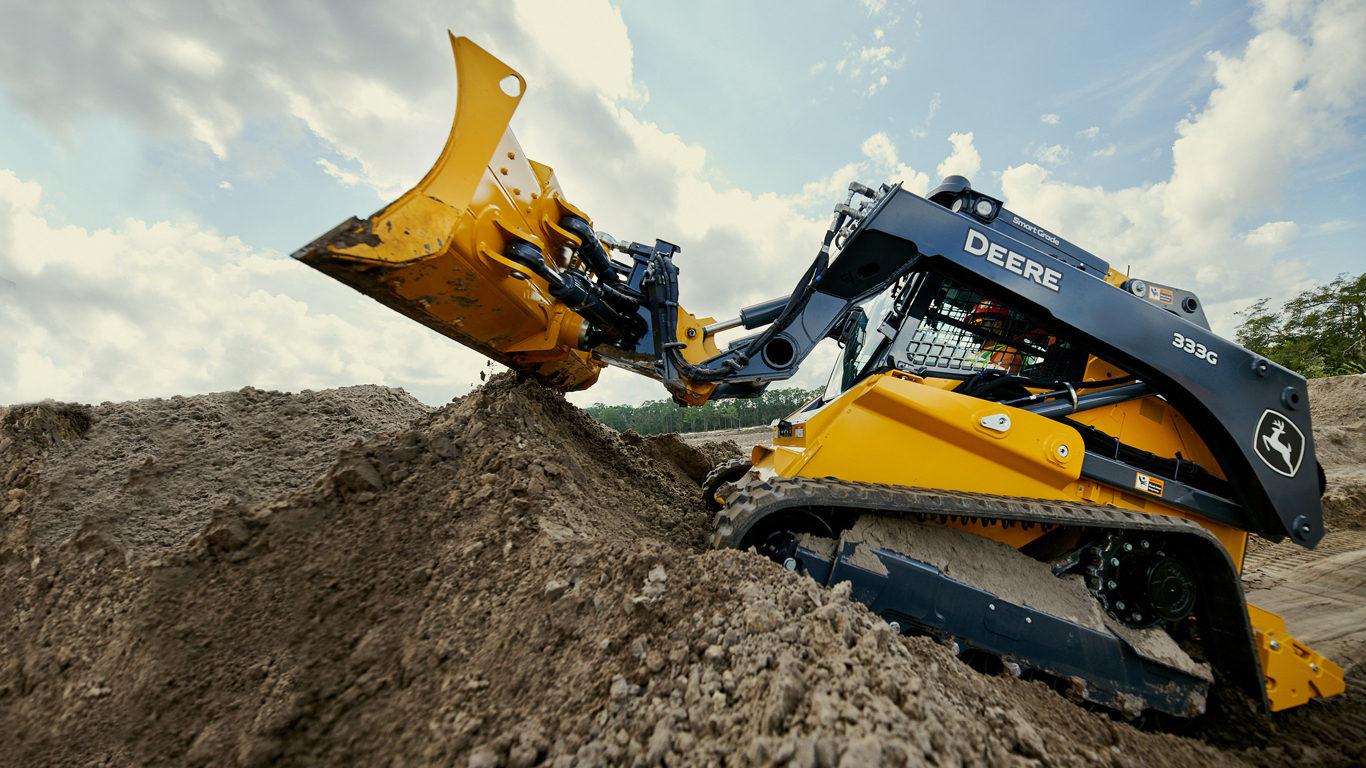 Deere also announced a range of OEM precision grade management products by integrating SmartGrade technology into the 333G Compact Track Loader. This is the first time a fully integrated grade control technology will be available on compact equipment. In addition to introducing SmartGrade technology on the 333G, operators will also benefit from the launch of DozerMode, a breakthrough control solution that enables the EH joystick control system to function like a crawler dozer with the push of a button.
In addition, Deere announced that Slope Control is now available as an integrated factory option for the John Deere 450K, 550K and 650K dozers. With Slope Control, the system provides cross-slope and main fall-slope percentages in real time, allowing the operator to manually adjust the blade or use the system's automated control feature to meet the required grade.
For more information on John Deere, visit deere.com.
---