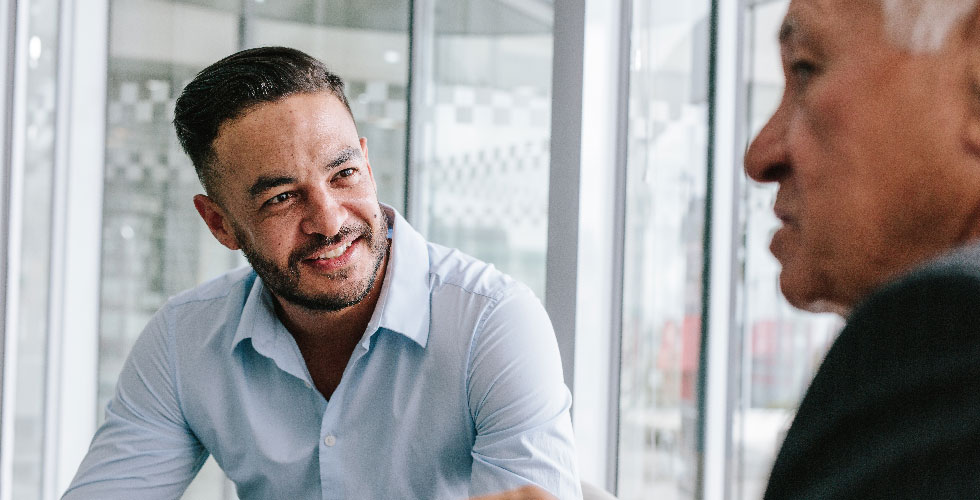 Maintaining customer relationships is key to sales & your success
Most successful construction companies are owned and managed by a dedicated and hardworking entrepreneur who excels at pricing, estimating and building strong customer relationships. These top performers dedicate their time to working with customers to deliver the right projects and performance required to maintain long-lasting affiliations and interactive partnerships. This constant focus delivers exactly what customers want and need. As a result of this dedication, these owners are able to build trust with their best customers. They make finding and developing loyal customers a priority.
Making a profit and growing your construction business can be simple. It starts by creating enough high-margin revenue to cover your job costs and overhead, and meet profit goals. Successful business owners are almost always the biggest revenue generators for their companies. And the fastest way to fix problems with growth is to generate more revenue. This is a task that can't be delegated if it is to succeed.
Are Customers Your Top Priority?
The top priority for any construction business is to make high-margin profits. This requires generating highly profitable revenue, which comes from customers who only hire the best and most trusted contractors. With a steady flow of customers and project opportunities, you will win enough contracts to hit your profit goals. The key is focus. I break down managing a successful construction business into four distinct areas of responsibility and focus:
1. Get work — Sales, marketing and customer development
2. Price work — Estimating and bidding
3. Do work — Project management, field operations and production
4. Track work — Financial management and administration
As a construction business coach and consultant, I work with many general contractors and subcontractors. In almost every case in which contractors make high profit margins with steady growth, the owner's top priority and primary focus is to "get work." The best salesperson and customer relationship builder for nearly all contractors is the owner.
There are lots of ways to make a profit, but the easiest way to make more money is to create it. Revenue comes from customers, and to increase profits, you must make building profitable and customers a top priority. Most business owners believe their top priority should be focusing on winning better work and spending more time developing customer relationships. But most owners of underperforming and average construction companies say they never have time to dedicate to their top priority.
Assess Your Priorities
Think about what really happens at work every day. Most business owners spend at least 90% of their time in the "do work" area by multitasking — managing employees, subcontractors, suppliers and projects. When they're too busy, the only customer contact made is during project meetings and bid negotiations — or haggling over change orders, field problems and schedule updates. The norm is to assume that if you do a good job, they'll keep you on their bid list for their next projects, and award you a contract if you're the low bidder. Wouldn't you get a higher and better return on your investment of time and effort by focusing on customer development that generates negotiated contracts and steady high-margin revenue? Your calendar doesn't lie. How much time do you invest creating deep customer relationships versus getting projects built? When was the last time you made time to take your loyal customers to lunch or a round of golf? Building trusted relationships take lots of quality face-to-face time.
You're In the Customer Business
Do you have an action plan to convert a first-time customer into a loyal, regular customer? A customer loyalty program takes concentrated effort. Repeat customers will use your company again if you perform adequately, but only if your price is low. Loyal customers will negotiate with you and use your company on a regular basis because of the relationship, instead of focusing on the lowest price.
Relationships are more powerful than your experience or track record. A strong relationship is the best way to improve your competitive advantage.
Selling Isn't Easy
For me, selling doesn't come naturally. I don't like to spend my day cold-calling potential customers who don't want to talk to me. So, what did I do to try to fix the problem? I hired a salesperson to remove myself from the sales process. Guess what? This doesn't work for most construction companies. The salesman kept asking me to go on sales calls with him so I could convince potential customers why we were the best choice.
I finally made the decision to become the No. 1 salesman and customer relationship builder for our company. It's difficult to grow a profitable construction business without the owner doing most of
the selling.
Make Revenue a Top Priority
Successful owners generate profitable revenue by dedicating at least 25% to 40% of their time with customers in face-to-face relationship-building sessions. This includes meals, sporting events, industry meetings and becoming board members of community organizations. To create and commit to customer time, I joined a private golf and country club. Often, when I go to the club, I will spot the owner of a large, respected general contractor in our area with a few guests in tow.
Most contractors only have five to 10 major customers who provide most of their business. Keeping in touch and building relationships with them requires only a small commitment of time and energy. Customer relationship building and a highly effective sales approach must utilize face-to-face appointments with your top 20 past, repeat, current or potential customers. The best way to build customer relationships is in a relaxed setting where you can get to know the person. Every breakfast or lunch is an opportunity to spend face time with one of your targets. Schedule customer time on your calendar. Every week, arrange at least one or two meetings or fun events with customers you would like to develop.
My customer action plan included at least two meals weekly and attending an industry event monthly. By implementing a similar customer action plan, you will see your revenue significantly increase year after year.
Customer Time Is Money
Meaningful time with customers earns big money. Remember that doing a good job, having quality workmanship, winning bids, answering emails and making phone calls don't count when trying to build relationships. Make it a priority to invest time with customers. This will return more profit than you'll ever make out in the field, so rearrange your calendar, make customers your top priority and watch your bottom line grow.