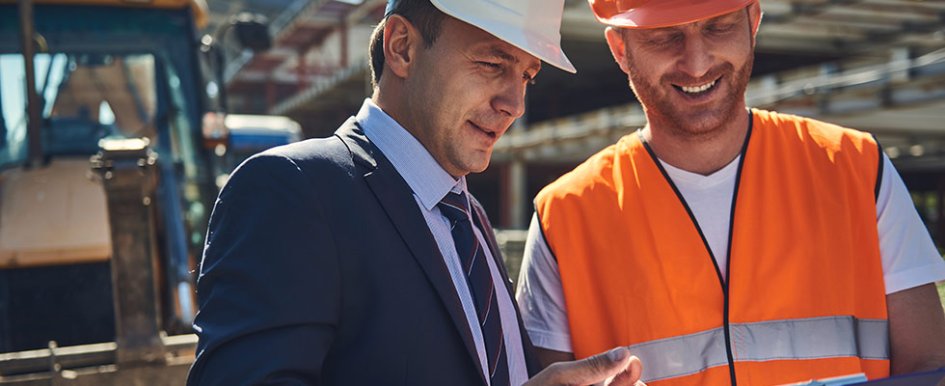 Addressing the biggest challenges facing business owners
Friday, November 17, 2023
The No. 1 challenge many contractors face is profit shrinkage or profit margin fade. This recurring problem occurs when the final construction project job cost finishes higher than the bid estimate or budget. The result is a lower profit margin than expected, or profit margin fade or shrinkage. Estimators generally price projects using bids from their regular subcontractor and suppliers, plus their standard company production crew rates for labor and equipment. Then completed jobs often cost more than their estimated bid budgets. As a construction company business coach, I see numerous contractor income statements every year. 
My initial contractor clients also experience profit margin fade on a regular basis. For example, they tell me they bid using a 15% markup for overhead and 10% for net profit. But when I review their profit-and-loss income statement (P&L), it's not unusual to find they're actually making 5% to 10% less than the total bid markup they used to bid projects with. They generally don't know why or where they lost some profit margin. Shrinkage can occur for many reasons.
20 Causes of Profit Margin Fade
1. Inaccurate crew production rates
Prepare your construction estimates using unit prices for labor and equipment production based on actual cost history of the quantity of items installed per hour. Together the estimator and field superintendent or foreman should agree on the total hours required to do all the work before the bid is finished and turned in.
2. Update cost history 
The final step after projects are completed is to review the final job cost to determine if the estimate and budget were accurate. The estimator must verify the labor and equipment production bid rates used were accurate versus the final job costs. Look for reasons the final job costs were different than the budget, and determine adjustments required to bid future projects accurately. 
3. Gut feel production rates
The estimator often guesses how many hours the crew will take to complete a task. This is not a great method to develop accurate estimates.
4. Rule-of-thumb bid rates
The estimator uses what I call the "mystery method" of bidding. This occurs when he uses a standard lineal foot price to bid work. For example, to form, pour, finish and install a 5-inch-thick concrete slab, they estimate $7.50 per square for total labor, equipment and material versus calculating the exact production labor, equipment and material required.
5. Inaccurate crew and equipment rates
Verify your current labor rates with the correct burden and fringes including taxes, social security, workers' compensation, health insurance, vacation, small tools, safety and training. In addition, your equipment and vehicle rates must include return on investment, depreciation, insurance, maintenance, etc. Equipment is never free as it is an asset, and you should make a return on your investment, plus pay for all the costs of ownership. 
6. No crew goals or tracking
After your company is awarded a contract, the project team must meet to plan the job, determine the number of production hours required versus the budget, and what the crew needs to do to hit the goals. Get the estimator together with the project manager, superintendent and foreman to review the estimated budget and reformulate it to match reality and what the team can commit to accomplish.
7. Inaccurate general conditions
The estimator uses a percentage adder to cover required general conditions including project management, supervision, vehicles, temporary facilities and utilities, cleanup, mobilization and liability insurance in the estimate. Because of the many variable details in the duration of a project, percentages for general conditions rarely prove effective.
8. Proposed schedule wrong
The estimator underestimates the schedule or time required to perform the work and then the overall project takes longer to build than estimated. Or, field crews go slower than the time estimated to complete the work, causing the overall job costs to increase above the hours budgeted in the bid. When schedules extend beyond the budget, the crew costs increase as well as equipment, rentals and general conditions.
9. Late material delivery and price increases
The estimator didn't make sure all suppliers could deliver the specified materials to the project when required, and the prices were firm though project completion. Late delivery and price increases can cost large sums of money.
10. Slow procurement
The project manager didn't award, procure, write, and get all subcontracts and major purchase orders awarded and executed in a timely manner. Without procurement complete within 30 days of job start, often prices increase, subcontractors win other work and are unable to handle this project, and contractors then can be required to award work to a higher priced subcontractor or supplier.
11. Contract terms overlooked
The estimator was too busy to read the specifications and missed several important clauses including payment terms, retention, what's allowed to be charged in change orders (project management, supervision, crew foreman, etc.), allowable change order markup, change order crew rates, delay clauses, liquidated damages, etc. Many clauses can cause loss of profits if not clarified prior to signing contracts.
12. Missed items left out of self-perform work
The estimator misses several items or project components required to complete the scope of work contracted for such as traffic control, surveying, engineered backfill, asphalt replacement or testing.
13. Incomplete scope of work
The contractor awards contracts to subcontractors and suppliers based on their bid price, scope, inclusions and exclusions without verifying they have everything included and required to complete their scope of work and the project. For example: 
Plumbing — On a new building project, does your plumber have the sewer and water connected into to the main lines, or into the street? Did they include the cleanouts and valves raised to grade? 
Electrical — Do they have power to the landscape clock, site signage or the gate controller? Did they include the off-site or on-site power, phone and internet systems including the main site conduits, transformers, transformer pads and the steel bollards required to protect them? 
Steel — Who installs the backing required inside the stairwell walls to support handrails?  Did they include the angle brackets shown to hold up the bathroom countertops? 
Rough carpentry — Who installs the support structure required around roof openings, HVAC units, roof fans, extra structural hangers for space heaters or skylight openings? Did they include hold-down bolts, fabricated beam hangers, roof crickets, telephone backboards, wood caps on low walls, wood baseboards or ceiling trim?
14. Late submittals and shop drawing approvals
When project managers don't prioritize getting approvals in a timely manner from their subcontractors, suppliers and customers, projects can get significantly delayed.
15. Inefficient workflow
Field crews are unable to be efficient, which can be caused by factors beyond your control, including poor supervision, little or no pre-project planning, unanticipated weather, project start and stop delays, several unanticipated additional move-ins, out-of-sequence work, lack of proper scheduling, bad weather, slow approvals or other things that often occur in the field.  
16. Overtime
Crew works too many overtime hours. The crew foreman was not provided the budgeted overtime hours allowed in the bid. In addition, foremen get pressured into letting the crews work overtime to increase their hours and pay without regard to job budgets.
17. Jobs not finished
When crews leave their job before they are 100% complete in their current work phase, they'll eventually have to come back to finish. Excuses cost contractors thousands of dollars every year. Get things done now before moving on to another project.
18. Incomplete punch-lists
When crews leave jobs without drafting their own punch-list and completing and correcting their poor incomplete work, it will cost extra money to come back and finish it later.
19. Undocumented change orders
When change orders are not signed or approved in writing prior to contractors performing extra work, there's a 50% chance they'll get paid in full for the cost of the additional work. Enforce the change order rule, and you'll eliminate profit margin fade.
20. Project manager doesn't manage job properly
Project managers are 100% responsible to complete their projects on-budget without profit margin fade. Much of all profit margin fade can be attributed to the project manager's performance of their role, responsibilities and accountabilities. 
To reduce profit margin fade takes a commitment to plan, hold meetings, calculate your job costs every week, keep your field supervisors informed and dedicate the time required to keep your projects jobs on budget.