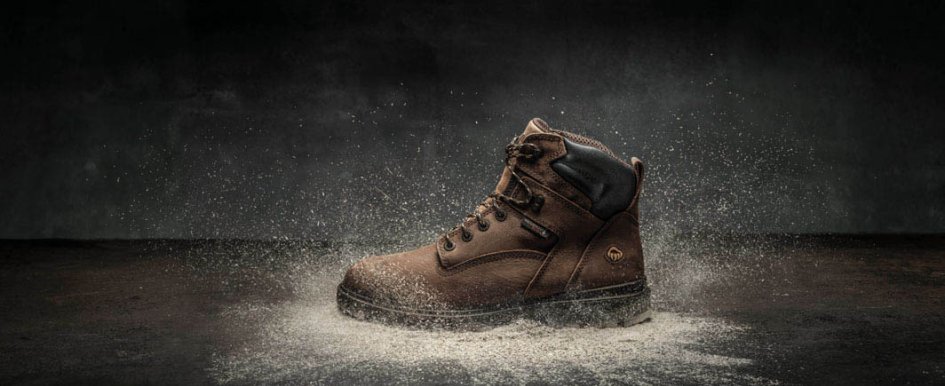 What you need to know from this year's show
The United States is a nation currently working against the clock to repair a structurally deficient infrastructure (with or without funding through a federal bill). As such, concrete is likely on your mind, whether you work with it on a daily basis or not.
While the federal government was in the midst of the longest shutdown in national history, construction industry professionals flocked to Las Vegas, Nevada, to attend the 44th annual World of Concrete (WOC) trade show—the Construction Business Owner (CBO) team included. The event, held at the Las Vegas Convention Center, was the largest in 10 years, according to Group Director Jackie James.
"This year has been a very successful event—World of Concrete 2019 attendees, both domestic and international, experienced the newest products, technologies and educational offerings. Having our largest event in 10 years proves that the construction sector is strong globally," James said.
Annual Programs
Year after year, the show draws teams from all over the world to compete in the Spec Mix Bricklayer 500 World Championship. At this year's competition—the 17th of its kind—27 bricklaying teams from North America and Australia competed for the title of World's Best Bricklayer. Mason Mario Alves, of A&M Masonry in Hamilton, Ontario, took home the title with the help of Tender Michael Alves. The team won a 2019 Ford F-250 4x4 truck and $10,000 in cash and prizes.
It was business as usual at the show for Concrete Industry Management (CIM), which raised $1.2 million at its annual silent and live auctions. The auctions set a record for funds raised at WOC and brought the total funds raised in the 14 years the auctions have been held at the show to over $10 million.
This year's Bob Weatherton Award, given by CIM at its annual board meeting, was presented to Paige Silva, a student at California State University, Chico. Silva received a $2,500 scholarship along with the award. The CIM program was developed for the industry to assist students seeking a degree in concrete industry management.
Managing Editor Elizabeth Manning & Associate Editor Rachel Fulford listen to a demonstration at the STIHL booth.
Attendee Engagement
You would be hard-pressed to find a company in the industry who isn't feeling some effect from the skilled labor shortage. That, coupled with this year's WOC falling right in the middle of the shutdown, is enough to make one think attendees would be hesitant to invest in the latest in equipment and technology for their jobsites.
For the time being, though, the economy is strong, and construction businesses are staying busy. And that meant attendees at the show were focused on finding services and technologies that help them complete their jobs in less time, with less money and fewer people.
"Two things that kept coming up were the qualified worker shortage and questions about the strength of the construction economy. The worker shortage is real, but technology can help alleviate the impact on the industry," said Dustin Anderson, vice president of Sage Construction and Real Estate.
He added, "Contractors are more open to technology than ever before, and further investments will help us do more with the workforce we have in place today. As for the economy, it's still very strong in construction. In fact, some companies have purchased our software, but have not yet had the time to implement it due to the busyness of their construction staff."
Attendees were especially interested in how providers are working to bridge the gap between the field and the office and aid the integration between solutions—making the entire construction project process more seamless and efficient.
PlanGrid Customer Advocate Ross Wagner said attendees visiting the company's booth wanted to know where the company was headed with advanced productivity tools, BIM initiatives and data insights.
"Concrete doesn't budge, so mistakes can be very time-consuming and costly. Platforms that enable teams to easily capture plan changes and quickly communicate them to everyone working on a project are critical for minimizing mistakes," Wagner said. "I think we will continue to see players across the industry adopting mobile software solutions for project information management and collaboration."
Wagner went on to say that as adoption of these solutions grows, the industry will require more fluidity across its software ecosystem, which will, in turn, bring about an increase in partnerships between different solutions providers.
"Technology is pushing beyond just software vendors, and that's exciting," Anderson said. "It will play a pivotal role in helping our construction industry move forward through the challenges faced as a result of labor shortages, tightening margins and more difficult projects."
If you are already planning your WOC 2020 trip, you're not alone. Show Manager Kevin Archibald reported an exhibitor rebooking rate of 70 percent for next year's trade show. The show will be held Feb. 3-7, 2020, at the Las Vegas Convention Center. Visit worldofconcrete.com for more information.
Show Stats:
44 

— 

Years of the World of Concrete trade show
60,511 

— 

Attendees at this year's trade show

1,500 

— 

Exhibitors at WOC 2019

776,800+ 

— 

Square feet of exhibit space

27

— 

Teams that competed in the show's Spec Mix Bricklayer 500 World Championship

$1.2m 

— 

Money raised at the Concrete Industry Management program's silent & live auction
+5% 

— 

Increase in attendance at educational sessions