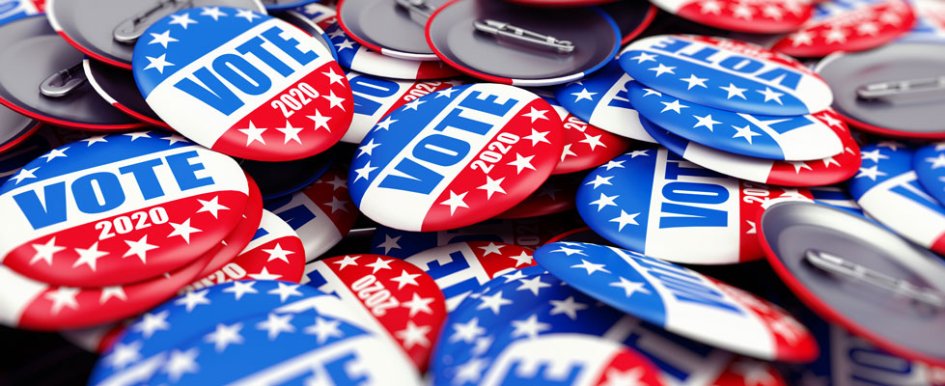 How to keep industry momentum strong to lead recovery
Tuesday, October 20th, 2020
Election day 2020 will shape our country for years to come. While there are still many unknowns, one thing is certain: As voters, it is our responsibility to elect congressional leaders who create the conditions for job creators to create jobs and help the entire workforce achieve their career dreams and whose policy positions support the construction industry, which is the backbone of the U.S. economy.
Over the last 4 years, confidence reported by chief executive officers in the construction industry has skyrocketed. Prior to the coronavirus pandemic, construction spending hit a record $1.4 trillion per year, buoyed by a booming economy and record-low unemployment. Backlog soared. Passage of the first comprehensive tax reform in 30 years, The Tax Cuts and Jobs Act, lowered the pass-through income tax rate by 10 points while doubling the estate tax exemption, spurring reinvestment and hiring throughout the U.S. economy­—including in the construction industry.
Historically, the construction industry has paid the highest effective tax rate of any industry in the U.S. As a direct result of the tax reform legislation, many construction companies had the capital to not only invest and expand their businesses, but also invest in their staff by recruiting new workers and expanding training and career opportunities for current employees.
Congress and the administration also joined the industry in taking steps to reduce the skills gap and expand workforce development opportunities. President Donald Trump established the Task Force on Apprenticeship Expansion, to which ABC was appointed, and the National Council for the American Worker. He also launched the Pledge to America's Workers, which ABC signed, committing to recruit and upskill 500,000 workers between 2018 and 2023.
The bipartisan FIRST STEP Act, a criminal justice reform bill intended to reduce recidivism rates by improving educational opportunities for those seeking a second chance through reentry programs, was also signed into law. This bill allowed federal prisons to establish partnerships with private entities to provide incarcerated individuals with skills-based education that could lead to a career in industries like construction. These policy initiatives have helped to transform the image of the craft professional and attract more workers to the skilled trades. The average hourly wage for construction workers has increased by 11.2% since January 2017, according to the U.S. Bureau of Labor Statistics.
Looking ahead to the next 4 years, we need to keep this momentum strong. While what happens in Washington can seem far removed from our day-to-day lives, these legislative decisions now and in the coming months could have dramatic impacts on construction businesses, the workforce and local communities.
For example, if lawmakers on both sides of the aisle can find common ground on contentious policy issues and secure a sustainable funding source, an infrastructure bill could prove to be a bipartisan win—especially as America's schools, bridges and highways are deteriorating from coast to coast. In fact, the American Society of Civil Engineers gave the U.S. infrastructure a D+ grade in 2017 and estimated there is a $2 trillion, 10-year investment gap.
While the need for infrastructure investment is clear, policymakers need to prioritize legislation that gives the public the best possible product at the best possible price and allows all U.S. construction workers and qualified companies to compete for public works projects on a level playing field. Such a plan cannot mandate project labor agreements (PLAs) on federal and federally assisted construction projects and must instead invite all construction workers to bid and work on projects in their own communities, paid for by their own tax dollars. If PLAs are mandated on publicly funded construction projects, it will result in less competition and taxpayers will shoulder increased costs of 12% to 20%. That means taxpayers will receive only four schools, roads and bridges for the price of five.
In addition, lawmakers need to address the construction industry opposition against the divisive PRO Act (H.R. 2474), which was passed by the U.S. House of Representatives in February 2020. This legislation is full of labor policy changes that would strip workers of their freedom, choice and privacy and repeal 27 state right-to-work laws. Simply put, this policy initiative will be detrimental to employers of almost nine out of 10 workers and would ultimately prevent firms and their skilled workforces from competing for taxpayer-funded construction projects.
We simply can't afford such waste with America's infrastructure in disrepair, especially as city and state budgets recover from the effects of the COVID-19 pandemic. As legislation to address infrastructure needs is developed, policymakers at all levels of government must help create a business climate that provides the most value for the taxpayers' infrastructure dollars. These policy cornerstones will directly translate into additional career opportunities for all U.S. workers, as ABC estimates that every $1 billion in extra overall construction spending generates an average of at least 6,500 construction jobs.
As America continues to combat the health and economic ramifications of COVID-19, prioritizing a comprehensive infrastructure package rooted in fair and open competition, workforce recruitment, safety and upskilling can help get construction workers back on the jobsite, especially as the industry has only recovered 59% of the jobs lost since the start of the pandemic-induced recession.
As voters, we need to make sure that the construction industry's voice is heard in November and we elect lawmakers who put partisan differences aside, tackle key issues and allow the best firms and workforce to rebuild America so we can help keep our economy competitive.