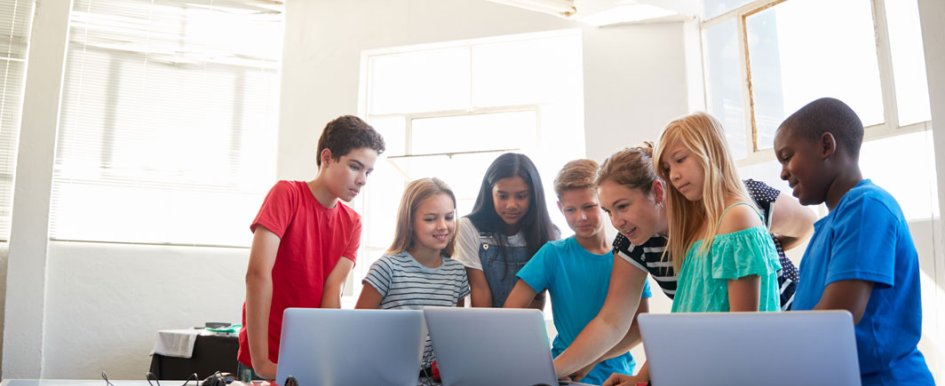 What your company can gain from spending more time at school
Friday, January 17th, 2020
If you're a construction company seeing any success right now, you're likely also having difficulty finding and keeping skilled laborers to staff all of your projects. And you're not alone. Turner Construction Company is taking action through a program partnering a school system in one of the communities near its Nashville, Tennessee, office. 
Paul Lawson is a project executive for Turner in its Nashville office. He was one of several Turner team members who worked with the five educators this summer involved in Turner's 2-week extern program. He also worked directly with Rutherford Works in advance of the program to coordinate details and logistics. Learn more about the program and Turner's involvement below. 
CBO: Tell us about the program.
PL: The Rutherford Works Teacher Externship Program is a partnership between the Rutherford County Chamber of Commerce and Rutherford County Schools. The program began in 2018, and Turner Construction Company took part for the first time this year. We were one of five companies in the area that participated, and the only company in the construction industry.
The externship program involved 23 educators from five schools in the Rutherford County area who work in a variety of roles, ranging from principals to teachers to school counselors. All of them came from schools whose curriculum is aligned with the industry of the hosting company or fed into a school with that program of study.
CBO: Why is it important to Turner to be involved in programs like this one?
PL: This program allows us to reach students through the firsthand experiences of their teachers, which can be a richer and more memorable form of learning than from a textbook. The teachers get to see how the construction industry functions and how different talents are utilized in the work we do. Each teacher in this program can potentially amplify this message to 60 or more students per year, which is a much greater reach than we can achieve on our own.
We understand that most kids in middle school aren't necessarily thinking about a career yet, but through this program, we can familiarize them with construction and the various opportunities that exist so that when that time comes, they have a deeper understanding of what we do and what skills of theirs might be applicable in a career in our industry.
CBO: What are the immediate benefits you're seeing from this specific program?
PL: We see the benefits of this program as being more long term. The educators who participated in this year's program teach middle school students, who are years away from making a decision about a potential career. More immediately, though, it creates awareness about the opportunities that do exist in the construction industry, which students may not have otherwise been exposed to.
Our hope is that as we continue to participate in this program and similar initiatives, we'll gradually see the effects of reaching students early on as we develop our construction workforce of the future.
CBO: What advice do you have for companies looking to implement similar programs?
PL: Make sure that the program you create presents a realistic view of your industry and the type of work you do. We intentionally brought our educators into practically every aspect of our planning process so they could witness how a large, complex project comes together in real time. For those of us who work in construction, that intense level of planning is part of the appeal of our jobs, and we wanted our educators to understand that.
It can be difficult to explain how our entire industry functions over a 2-week period, and we would love to have more time, but we understand that teachers have a very demanding job, and we're grateful for the time they did spend with us. As we move forward, we hope to move beyond job shadowing and create small projects for them in hopes of creating an even deeper impact.
CBO: What kind of post-program processes does Turner have in place?
PL: The educators who participated in the program will continue to bring aspects of their experience into their lessons with students in the classroom. At Turner, we'll be working closely with Rutherford Works to help lay the groundwork for next year's program, which will hopefully encompass more organizations and more teachers.
CBO: Can you speak to the effects Turner is seeing from the labor shortage? How do programs like this help Turner and the industry overall?
PL: It's no secret that the construction industry is facing a shortage of qualified labor as its workforce gets older. However, we feel that we're in a strong position to draw younger workers—the work we do is interesting and fulfilling, the pay is good, and the barriers to entry aren't insurmountable. So our biggest challenge is to communicate that message to the right people.
We feel that programs like this offer an outstanding way to connect with students who might not know that much about the modern construction industry. At the very least, we can provide a basic education and correct misconceptions, and for some students, this program might be the spark that provides a direction for their future career.