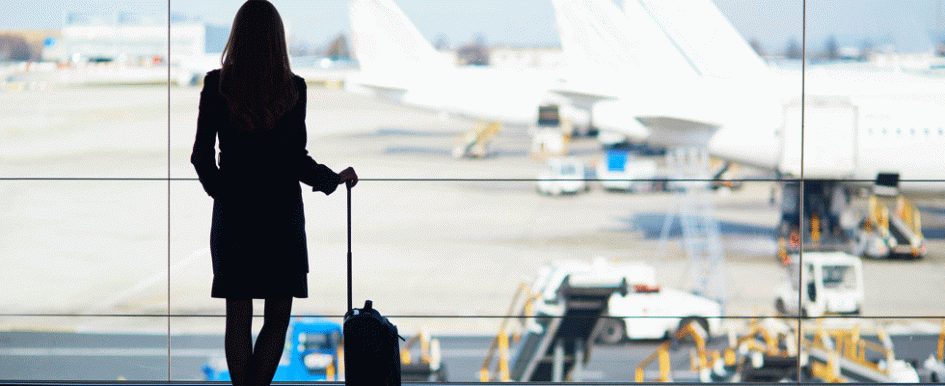 6 steps to ensure you keep your workers safe & your projects going strong
Thursday, August 27th, 2020
It's been months since the coronavirus pandemic first hit the United States, but rules and regulations about how to operate safely continue to fluctuate. What's remained the same, however, is the Centers for Disease Control and Prevention (CDC) saying that limiting contact with others is the best way to protect yourself and others from getting sick.
While some businesses are able to let their employees work from home, it's not an option for you and your employees who work on construction sites.
So how do you balance keeping your business running with prudent measures to help keep your traveling employees safe? Creating or modifying a well-documented travel policy will be a useful tool for many contractors during COVID-19—and it wouldn't be a bad idea for you implement one in your business.
Not only will this help protect you and your employees, but it'll also help ensure the work you've contracted for is less likely to get held up by an outbreak on the jobsite. As you evaluate and write your policy, you should consult your local and legal experts who'll help determine the information to include in your travel policy.
1. Require Workers to Self-Check Before Travel
This is likely something you've already implemented, but putting it into writing in your travel policy will formalize it and give it more weight. Determine and specify the criteria employees must meet to safely travel and work, such as:
Temperature checks—Require your employees to take their temperature prior to traveling and going to work. Specify a limit their body temperature must fall under to travel.
Symptom checks—Ask your employees if they've experienced any symptoms related to COVID-19—such as a sore throat, cough or shortness of breath. Specify the list of symptoms in your policy and don't allow your employees to work or travel if they've experienced any of the symptoms.
Contact checks—Ask your employees to verify they haven't knowingly been exposed to anyone who was diagnosed with COVID-19 within the previous 14 days—or if they've been in a risky situation, like spending time indoors with people from outside their household without everyone taking precautions. If they have, require them to wait 14 days from the exposure to travel or go to work.
If an employee doesn't meet all the specified criteria, require them to contact their manager.
2. Ensure Employees Follow Local Guidelines 
Because your construction team works in a variety of locations, they'll need to be aware of any local, county, or state COVID-19 ordinances that are in place—from mask requirements to gathering restrictions—where they work or while in transit. Your travel policy should mandate that employees understand and follow these requirements on and off the jobsite.
3. Determine Any Off-Duty Safety Requirements 
Many construction employees work on the road for extended periods of time and can't spend nights at home. Instead, they stay in hotels and likely don't have many opportunities to cook their own meals.
Add a section in your travel policy outlining safety guidelines for employees staying away from home overnight, which should include: 
Minimize risk at hotels—Consider doing the following: 

Ask employees to book hotels that have specific COVID-19 cleaning procedures in place.
Encourage employees to refrain from sharing a room with other workers.
Make disinfecting surfaces in hotel rooms a standard procedure for traveling employees.

Limit exposure during meals—Advise employees to not eat at restaurants and get takeout instead. Limit grocery store visits or have groceries delivered, if available.
Avoid ridesharing—Ask employees to minimize ride-sharing and instead use their own vehicles for travel to and from jobsites. Be aware of per diem allowances and be willing to work with your employees to help them meet these guidelines.
Follow general COVID-19 safety precautions—Follow CDC and Occupational Safety and Health Administration guidance on preventative actions. Remind your employees to:

Wash their hands frequently, using soap and water for at least 20 seconds
Wear a face covering in public places
Avoid close contact with anyone who is sick
Avoid large gatherings of people
4. Implement Mandatory Quarantines After Traveling to High-Risk Areas
If you have a large construction company with multiple crews, you likely have many workers shifting locations frequently. The more often people change locations or crews, the more likely someone can spread illness.
If any of your workers finish a job in a high-risk area, consider implementing a mandatory two-week quarantine before they can travel to and work on another jobsite.
To help you make an informed decision, the CDC has an interactive U.S. map containing COVID-19 infection data by state, including total cases and new cases in the last seven days. This can help you identify locations that are considered high risk.
5. Consider Adding a Section About Personal Travel
While most employers can't prohibit their employees from traveling for personal purposes, some employers are now requesting them to disclose if they've left their home state or the country before returning to work and requiring the employee to self-quarantine before returning to work.
Before implementing any personal travel policies, consult your legal or human resources team to understand what rights you have as an employer.
6. Implementing Your New or Revised Travel Policy
After you've determined what guidelines you want to include and written your travel policy, require all your employees to read and sign it before beginning their next assignment. Such acknowledgement helps avoid "I didn't know" situations.
Remember that any policy is only effective if it's enforced, so be sure to take the time to meet with your management team to discuss expectations. You already know COVID-19 rules and regulations are fluid, so be prepared to modify your policy at any time to adjust to changes.
If you and your management team are willing and prepared to adopt your travel policy and adapt to any changes, your employees will likely follow suit. And, doing what you can in a spirit of collaboration to keep them, your vendors, and your customers safe will help instill confidence in your company moving forward.