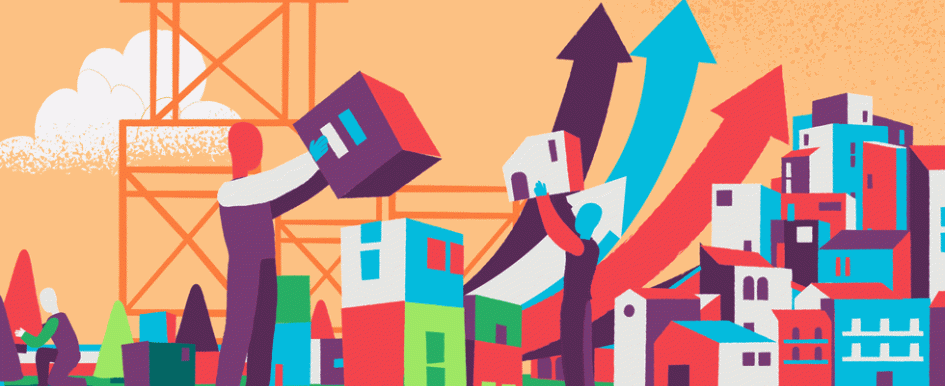 Best practices for employing off-site project delivery & what to expect in the future
Tuesday, September 15, 2020
Mark Drury
Vice President of Business Development
Moving to prefabrication was a challenge for us as a company. There was a lot of pushback from our tradespeople. There is a misconception that moving to prefabrication takes away jobs, but the end result was the creation of new, highly sought-after trade jobs and increased capacity.
At each stage, we asked ourselves how we could do the process better. It started off with a school system that wanted to change out the ventilation systemsóand they wanted it done over spring break.
We asked ourselves internally how this would be possible, and the answer was starting in January and bringing all the trades into the shop. When spring break hit, it was just plug and play for us at that point. We were able to deliver the project 2 days early. From there, we moved to modular construction—or, as we call it—multitrade prefabrication.
Having our own prefabrication facility has absolutely been a benefit. Working in a factory environment where we control the climate, the scheduling and the process reduces our impact on-site, enhances quality, improves safety and almost eliminates waste.
Early on, we discovered that the factory floor provided a better platform for training our apprentices and we have since invested in creating a full-time trade education area with full-time instructors conducting skill specific mini boot camps for five to 10 tradespeople at a time lasting a couple of days or weeks, depending on the subject matter.
Scott Cannon
Executive Vice President & General Manager of Building Operations, Georgia & South Carolina
Prefabrication and modular construction are old hat—some have been done well and some not as well. For the last 100 years, schools have employed this type of construction for things such as "gang restrooms," in which rows of stalls are installed opposite of the rows of wash basins and designated only for males or females. But prefab and modular construction are evolving. The delivery methods are often commended for energy efficiency and sustainability.
Skanska recently created its own temporary prefab facility to assemble 500 10-by-6-foot nail-laminated floor decks for the Kendeda Living Building at Georgia Technical University. Two-by-fours recycled from dismantled movie sets, including the hit show "24" and the movie "Rampage," were assembled into floor decks by workers from the community through the Georgia Works training program.
Innovation often emerges during difficult situations, including the COVID-19 pandemic. Given the demand for hospital facilities that can be created quickly and cost effectively, we expect to see prefabricated modular solutions that can be deployed in diverse environments. Multiple independent modules that can connect to one another or to a hospital with segregated spaces for patient care and health-care workers. 
Joseph Schultz
Senior Project Manager
Due to the benefits we have realized through off-site prefabrication, such as speed to market, improved schedule and cost certainty, decreased waste, and reduced jobsite congestion, we have been leveraging and optimizing prefabrication for our owners for years, especially in certain markets such as health care, mission critical and multifamily.
The predictability of prefabrication also lends itself to other modular options. Advanced work packaging is another solution we have started utilizing. It combines planning, early design involvement, prefabrication and modular components and takes them to the next level.
By breaking project scopes into smaller executable "packages," schedule and cost certainty increase, so the traditional project controls management style can shift toward production management.
As interest in these approaches continues to grow, we are collaborating with owners, design partners and trade partners to develop and refine prototypes for various premanufactured components; prefabrication production and installation processes; and our overall data-collection efforts to further quantify the benefits. As we look to expand our approaches, we are aligning our prefabrication plans with advances in lean processes, virtual design and construction and building information modeling.