Understand the utility of this network to connect with others and expand your business opportunities.
Thursday, December 19, 2013
Social media has created a buzz during the past several years. More and more platforms such as Facebook, Twitter and Pinterest are consuming corporate marketing and branding efforts. These platforms can be useful when trying to publicize information or engage with the public at large, but that often is the extent of their reach. Their business development results remain elusive, and although these platforms can serve as useful marketing tools, other social media sites can offer better business development results, especially for companies that market themselves in the business-to-business sector.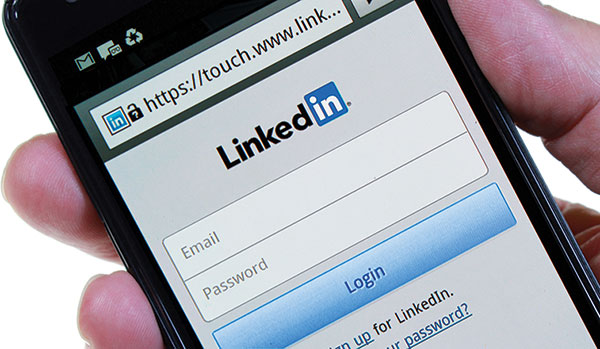 Given the continued economic uncertainty in the construction industry, focusing efforts on measurable business development results is more important than ever. One of the tools that can provide those results is LinkedIn. Unlike most social media tools, LinkedIn was built by business executives who understand how business development and sales cycles work. LinkedIn can provide construction companies with the information they need to grow revenues and make connections.
Developing a Strong Presence
As with any tool, LinkedIn is only as valuable as you make it. Its purpose is to make connections. Building a comprehensive profile will ensure the greatest business development value of LinkedIn, because people will be able to find you as quickly as you are able to find them.
The Basics
The first thing to do when building a strong profile is to use the name that people will recognize most. The algorithms within LinkedIn can differentiate between a Michael and a Mike, so if you go by a nickname in the business world, be sure to use it.
The second tip is to use your professional headline strategically. Most users choose to simply write their job title, but that will not help differentiate you in a search. You can use 120 characters in your professional headline, so take advantage of the space. For example, instead of "General Manager at 123 Construction LLC," choose something that embodies who you are, like "General manager of award-winning, LEED-certified, complex construction projects in Maryland." This example contains several keywords that will allow people to find you faster.
The most common mistake LinkedIn users make is to choose an industry they feel embodies who they are instead of the industry within which they work. If you are a general contractor, you should choose "construction" because you want to be found by individuals looking for someone with your expertise. Always keep your target audience in mind when building your profile. Doing so will ensure greater success in searches.
Profile Completeness
LinkedIn's search algorithm uses several variables, but one of the most important ways to capitalize on these features is to have a complete profile. Many users provide basic information about themselves but disregard the components that make their profile complete. You are 40 percent more likely to be found in a search result within LinkedIn and through your public profile if you include the following information:
Your industry and location
A current position with description
Two past positions
Your education
At least three skills
A profile photograph
At least 50 connections with other LinkedIn members
Skills and Expertise
The "Skills & Expertise" feature on LinkedIn was launched in 2012. This new option helps identify your areas of expertise within the LinkedIn search function and provides a one-click alternative to recommendations by way of endorsements. The Skills & Expertise function should be a priority for any individual looking to use LinkedIn as a business development tool. Do not assume that the simplest description is the only skill or expertise to use. For example, if you run a query on "real estate development," you will see that a multitude of related skills are listed as well, such as real estate financing, real estate project management, etc. If you have experience in those areas, add them to your profile. Your connections on LinkedIn can endorse you for various skills, so be clear and thorough when listing your skills.
Never assume that someone who is searching for you will know exactly what to search for. Keep your options open, and be as comprehensive as possible.
Once you complete your profile and connect with colleagues, you can start using LinkedIn for its intended purpose—to give you measurable business development resources to increase revenue.
Researching Contacts
In many situations, you already will know the name of the individual with whom you are trying to connect. If that is the case, use the search function to run a search for that person's name to see what information is listed on his or her profile. A series of boxes on the right-hand side of the screen will appear and show you how you are connected to that person. The connection may be through one of the groups you are a member of or, more directly, it may be a second- or third-degree shared contact.
If one of your colleagues knows the contact you are trying to reach, you are responsible for asking that colleague to make an introduction. The same is true with a LinkedIn group. If you find that the contact is a member of an organization that you are also involved in, then you are responsible for meeting him or her at a group event.
Construction Company Case Study
Business development in the construction industry depends on relationships with a variety of individuals, including private companies, developers, economic development agencies and government entities. Recently, a principal at a construction firm developed a relationship with the head of a development company through LinkedIn because of a common connection. That relationship resulted in more than $15 million worth of new work for the firm, because the principal had the foresight to find out who was within his network.
LinkedIn does not have to be an overwhelming platform. It is built to be easy-to-use by providing you with the information you need to be successful. Take the time to dive in and explore the business development opportunities that you might be leaving on the table.
CBO 
LinkedIn Group
LinkedIn also allows users to create and join "groups." These are forums that allow professionals to discuss business topics with others in their industry, and Construction Business Owner's LinkedIn Group has more than 20,000 members. Search LinkedIn for "Construction Business Owner magazine," click the "groups" option on the results page to find us and enter the conversation with other construction professionals.