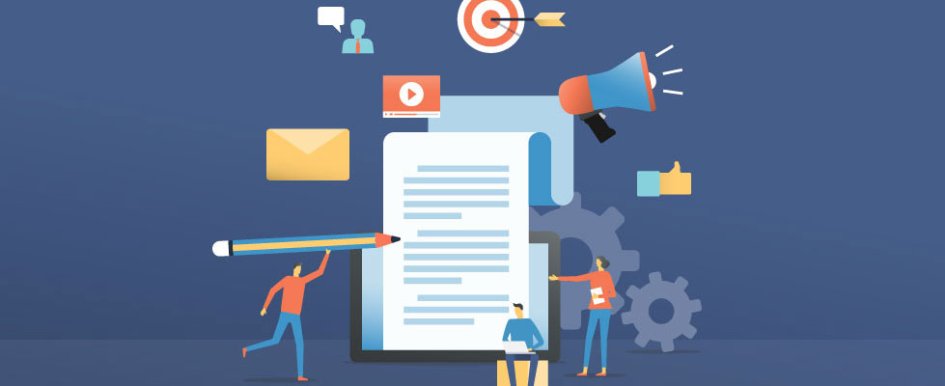 How to choose the right strategy for your construction business
Whether your construction company is a large, international contractor or a small, local firm, publicity can help generate awareness about your business and bring in new customers. The industry never seems to stop, so capitalizing on project progress, company news or industry insights and communicating that information to your audience is key — but how do you go about accomplishing that?
The answer is to establish a marketing strategy. For hundreds of years, public relations (PR) and content marketing have existed in some form — even if these tactics weren't always labeled as such. An early example of PR is from the 1500s, when Martin Luther nailed his "95 Theses" to the door of the Wittenberg church — and content marketing dates back to the 1700s with Benjamin Franklin's "Poor Richard's Almanack."
PR and content marketing can seem quite similar, and it may be difficult those new to the task to distinguish between the two and decide which marketing strategy is best for your construction business — it might be both. And, while different types of businesses will certainly have different marketing needs and goals, it's important to understand the distinction between the two strategies.
What's the Difference?
Public relations is defined by the Public Relations Society of America as a strategic communication process that builds mutually beneficial relationships between organizations and their publics. Content marketing, according to the Content Marketing Institute, is a strategic marketing approach focused on creating and distributing valuable, relevant and consistent content to attract and retain a clearly defined audience, with the ultimate goal creating a reaction that drives profitable customer action. From these definitions, you can tell that content marketing could, in some situations, be considered a subset of PR. The goal of both PR and content marketing is to get the right message to the right audience. PR does this using traditional media channels, while content marketing is primarily a digital phenomenon. However, PR professionals use content marketing to develop and distribute content outside of their usual channels, such as client websites or social media.
Communicating the Message
Both PR and content marketing aim to communicate a certain message to a target audience, which they hope makes someone take action, like buying a product or visiting a website. The way that they communicate this message, though, is different. A few key PR tactics include:
Awards — Identify and apply to awards that will enhance the reputation of your company
Crisis management — Prepare for and respond to negative events or news to mitigate the narrative and resolve the situation
Events — Plan, execute and manage events, such as an anniversary celebration, conference or open house
Publicity — Pitch and secure news coverage to broadcast, radio, online or print media
Speaking opportunities — Research opportunities for a speaker, write the speech and coordinate engagement or outreach
Some content marketing strategies are:
Blogs — Write SEO-optimized blog posts to draw an audience to your website or deepen trust among current clientele
Case studies — Detail real-life examples of the use of a product or how your company helped a client – situation, action and results
Infographics — Create and design an easily digestible and visually appealing way to communicate bland or complicated concepts and information
Social media — Share content and insights regularly on platforms such as Facebook, Instagram, LinkedIn and Twitter
Podcasts — Create audio content focused on a specific topic or theme
Although PR seems like it is more concerned with building relationships, in reality, it is just as important in content marketing. Content marketers create the audiences with which they build relationships, while PR professionals communicate with an audience that already exists. Both have advantages. An established channel, such as a newspaper or TV show, has authority and is trustworthy to its existing audience, and oftentimes the message has to go through someone who determines that it's worth sharing, which makes the message more credible. With a created audience, such as that for a blog or podcast, you essentially own the channel and can share whatever messages you like whenever you like, rather than having to get permission to do so.
How do you measure success in PR and content marketing? Success will look different depending on which strategies, tactics and goals you use, but it could be measured by the number of media placements, viewer impressions, website visits, referral traffic or engagement rates — or all of the above.
Which Do I Need?
In my experience, the best answer to this question is both. Traditional media can send traffic to digital channels and vice versa. Combining both PR and content marketing can help achieve better results. For instance, you can pitch your infographics to the media, repurpose columns published in the news to blog posts for your website or use the topics of case studies as the basis for a speech.
Bringing together the real world and the digital world by using both disciplines will be the most effective way to communicate your message. Plus, the positive press or buzz around your social media accounts will spark interest in your business — a win-win.