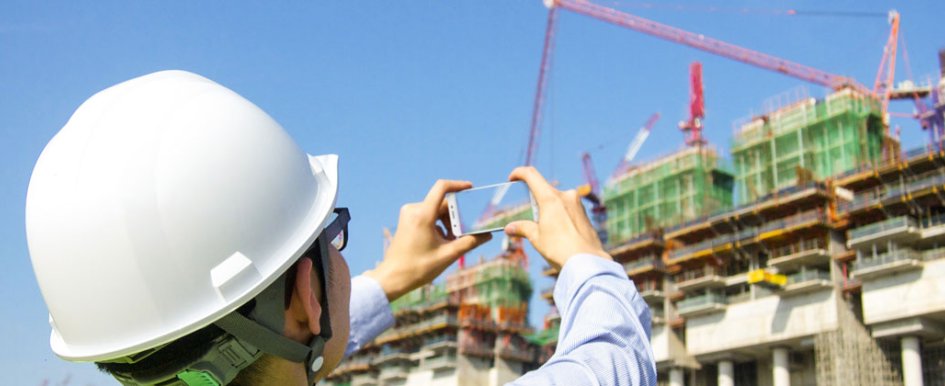 Using YouTube for smarter online marketing
For years now, video has been a leading marketing strategy for small businesses—a cost- and time-efficient way to get the word out—and for much larger Fortune 500 companies, carrying their message in "viral" efficacy across the globe.
If you're looking for an inexpensive way to market your construction business through video, complete with analytics, YouTube has an enticing offer: They'll do it for free. In a move to remain the de facto platform for video on the web, the company has rolled out a series of free tools that enables any construction business to edit, post and analyze viewership of marketing videos at absolutely no cost.
David Coyne, copywriter, marketing consultant and founder of David Coyne Communications (b2bcopywriter.net) said, "Conversion rates (increased sales) tend to improve when sites include video."
Michael Miller, author of YouTube for Business, noted, "If you've never visited youtube.com, you've missed out on the hottest thing on the internet today."
Moreover, some of the most successful videos on YouTube are those made with consumer-grade video equipment and shot by construction business owners or their staff—people who are simply looking to offer consumers a glimpse of what it's like to do business with their construction company.
Getting Started
"For less than $200, you can buy The Flip handheld camera to use on the jobsite," said Darren Slaughter, owner of a digital marketing agency specializing in the construction industry. "The Flip camera provides good-quality videos that can be directly uploaded to YouTube."
Spencer Powell, president of Builder Funnel, a digital marketing agency that also specializes in the construction industry, assured, "You don't have to be Martin Scorsese in order to use video effectively."
Probably the best aspect of marketing with YouTube is that it's absolutely free. Essentially, YouTube allows any business or organization to post marketing videos on its site, no fees included. YouTube also makes it easy for even the most novice of users to begin video marketing. The first stop for beginners is YouTube Creator's Hub, where new users can learn the basics of how to set up an account, find inspiration and shoot their first video.
Editing & Players
You can also find links to editing tools on YouTube that help you polish raw footage and get tips from seasoned users on how to optimize your video on sites, such as:
If you're looking to get more sophisticated with your video editing, look to the following standalone, purchasable tools:
Once your video is on YouTube, the free service also offers an embeddable video player, which enables you to publish your marketing video directly on your website. Essentially, the YouTube player embeds a small screen that visitors can click on to view the marketing videos you've posted about your construction business. For quick instructions on embedding a YouTube viewer, click here.
Embedding the player involves little more than dropping a snippet of code onto a webpage. YouTube does the rest. Plus, the player—which is also free—can be placed in other locations online, such as adjacent to your company's blog, on your social network websites and/or virtually any other web-based platform.
When dropping in the player, you'll have the option to post it to your site "as is," with its familiar chrome border and YouTube logo. Or, you or your web designer can customize the player with its own "skin."
The customized look can feature your construction business's logo, as well as a look and feel that is distinctive and specialized for your company. With both options, a faint YouTube watermark appears in the right-hand corner of your video. For an informative video on how to customize your player's skin, check out this video.
The player creation tool also enables you to optimize your marketing video for search engines by allowing the inclusion of titles, descriptions, ratings and viewer comments associated with your video. But, the real beauty of the player is that the technology enables you to offer a window to your business's videos on your own website, while shifting the hosting and transmission costs associated with the viewing of that video to YouTube.
How does this work? While the player is embedded on your site, the actual videos still reside on YouTube's computer servers. That means every time someone views your video, it's YouTube's computer servers that are transmitting the video, not your computer servers. It's a scenario especially ideal for construction business owners who are interested in reaching out to online viewers with a number of offerings but have little or no budget to do so. Plus, it's also an excellent insurance policy for any construction business website that happens to produce a "viral" video—one that becomes an overnight sensation, viewed by hundreds of thousands or even millions of viewers.
For most small- and medium-sized construction businesses, the onslaught of that kind of massive downloading generally results in a crashed company site and countless missed sales and/or public relations opportunities. For YouTube, it's nearly an everyday event that the web goliath has learned to easily accommodate.
Analytics & SEO
Once you've optimized your videos for Google, you'll also be able to continually analyze how your videos are performing with another free tool, YouTube Analytics. Essentially, Analytics is a service that offers a detailed map of where your views are coming from. It also reveals how people are discovering your videos by uncovering the search terms they entered, leading them to your website. Plus, you'll be able to discern the age and gender of your audience, how many times viewers rate or comment on your videos and more.
You can get the most out of those analytics by optimizing your videos for the Google search engine. "Google favors sites with relevant, timely content," says Cyndie Shaffstall, founder of (spidertrainers.com), an online marketing firm. For tips on how to optimize, simply Google "search engine optimization (SEO) YouTube videos."
"One of YouTube's strongest selling points is the SEO possibility," said Powell of Builder Funnel. "Choose your keywords carefully, and your video could appear on the first page of Google search."
The bottom line is whether you're looking to experiment with web video creation and embedding for the first time, or you're an experienced user looking to cut costs while increasing the sophistication of your video marketing strategy, YouTube is a free solution that is tough to beat for do-it-yourself video sharing.
Of course, if you're looking to find other free video sharing sites where you can post your business's marketing videos, you'll want to check out sites like:
Vimeo
Metacafe
Vevo
Daily Motion
Flickr
Lights, Camera, Action
Not sure what to video? Meet with your team to brainstorm a few ideas that make the most sense for your company, construction specialty and viewer audience. A good place to begin is with a corporate culture video highlighting your company's leadership, teams and mission statement. Some other options might include:
Customer testimonials
Interviews with team leaders and/or clients
Behind-the-scenes footage
Vlogs (video blogs)
Events/announcements
Case studies/project overviews
Time-lapse footage
Product reviews
Demolition projects
Training videos
Drone and security camera footage
Jobsite safety tips
How-to videos or tutorials
Not Camera Ready?
If your business isn't equipped to take on the task of producing and sharing its own video content right now, don't worry. Professional services can handle every aspect of video production for you, bringing your message to life with engaging videos that reach, inform and entertain your audience. According to One Market Media (onemarketmedia.com),on average, most production companies charge between $75 and $150 an hour for the people involved in key activities, such as shooting, editing and directing corporate videos. In addition to primarily filming the footage, services sometimes include help crafting a script; tips for refining audio; enhanced video editing techniques to provide special effects and closed captions; and content packaging options with your company's branding.