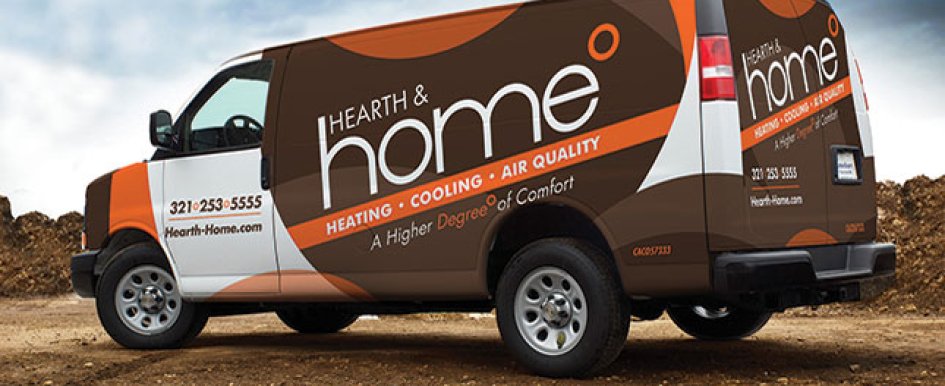 How to help your business become a recognizable industry leader
Big branding always seems to be equated with big business. Only corporations and conglomerates can play, right? Don't let this misconception stifle your firm from slowly unrolling a winning brand. An overnight success is usually the result of months of behind-the-scenes magic.
In fact, the classic underdog story is unfolding by the day—small businesses rising up to become the game-changing, status quo-challenging, industry-leading outliers that fill our news feed. There is no reason your business cannot enjoy similar—or even better—success if you seriously try.
The competition is stiff, so don't overlook the use of effective marketing as a means to win business, increase your bottom line and become a recognizable industry leader. It's a true shame when businesses don't cash in, especially when they are sitting on a winning ticket.
Every project must stand the true test of quality, and you must always be willing to put your name on the line—to do that, you must always deliver an honest effort at perfection. Mistakes happen. Disagreements happen. But having the fortitude to always get a project right in the end is what matters most. Being able to stand behind every speck of work your firm's hands touch is where great branding begins. Being referred to another prospect because of that commitment—that's how it continues.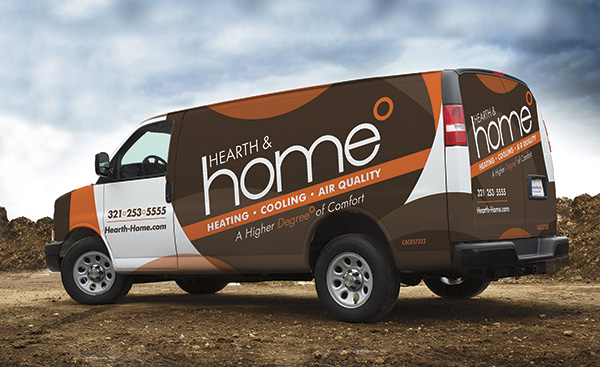 In addition, you must always treat people like human beings, not numbers. Everyone wants a personal business experience. When people feel undervalued, they 
underperform or underappreciate your 
efforts. This is a surefire path to failure.
Put your best face forward with every interaction. Show your customers and employees the face behind the business card, the website or the project your team just completed, and watch your customers begin to associate your brand with excellence.
Your current customers love your work, but your actual business still seems to fall off the radar. Once you've been charged with a project, doing business is easy. The hard part seems to be getting true demand for or awareness of your company. You've got the brochures, website, company trucks and even social media presence. So, what gives?
Plain and simple, people make decisions based on appearance. If your 
organization looks standard or ordinary, than clientele will treat you as standard and ordinary. This is why people wear suits, drive nice cars and buy big houses. They want to look spectacular so they can have a spectacular life.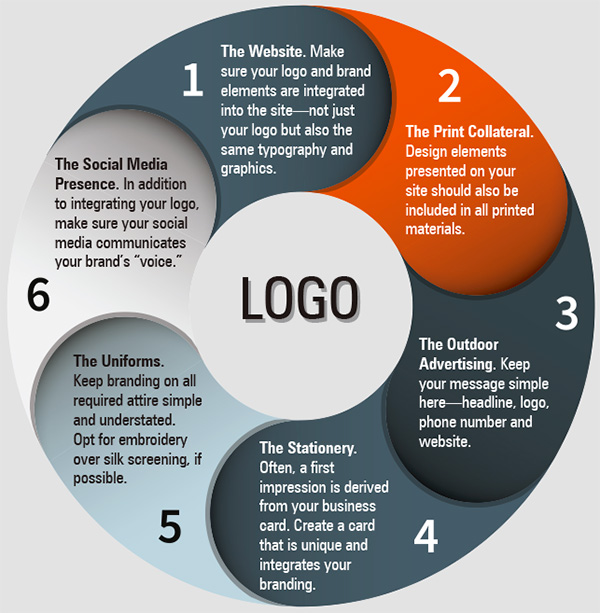 The Small Business Branding Model
The logo is the foundation of your branding and should be consistently used across all mediums. The logo sets the tone for the message and the brand promise. The point is to ensure that no matter what touch point a consumer sees, your branding is consistently integrated. Without this strong foundation, or "hub," the brand cannot be fully 
developed or expanded upon. This is why it's crucial to start with a proper logo—one that signals the brand promise and value proposition of your company.
Sounds expensive, right? It can be. And believe me, hundreds (yes hundreds) of businesses are lined up to take your money quickly just so they can give you a template-based paper plane of a logo design or company website. But good marketing requires more than that. Your marketing must stand out, stand up and scream "credible, hard-working,
authentic business" at every turn and touch point of your brand. Your brand must appear original, appropriate and synchronized across all media. After that, your work will deliver on the true brand promise—a commitment to reliable expert quality that always gets fulfilled.
While sitting in a room full of business owners, look at the individuals to your left and right. Chances are that all three of you will become part of the small 
business fail rate within five years from now. Surviving takes enough resolve, but thriving requires a true drive. To thrive in your business, you must learn how your customers truly live in theirs.
Our society seems to live and die by efficiency, superior quality and the quest for more leisure time. If your brand can deliver in one of these areas, you need to get that message across as quickly as possible. The best way to swiftly do that is through a spectacularly designed brand.
Prepping your brand for delivery of the same authentic message across every piece of the media mix—be it through your website, brochure or even billboard—needs to be a top priority. If you hope to retain your customers and 
cultivate advocacy, you need to build trust through brand perception. Once clients start questioning your legitimacy, there's almost no going back.
If your firm's bottom line is stagnant, it's time to innovate. If your firm's team is stagnant, it's time to motivate. And if your firm's firing on all cylinders and competing with the best, it's time to figure out how you can pull away. Becoming the household name, the go-to resource and the trusted partner for your expertise is the true end goal.
So own up to your strengths, batten down your weaknesses, and take charge of the brand you've worked hard to build.
5 Secrets to a Stand-Out Brand
Be the Needle in the Haystack, Not the Haystack. Most small 
business brands are ordinary. They fit in—typically deploying the same, tired artwork and concepts that have been recycled again and again. Think outside the box. No one thinks a hammer icon for a handyman or a pipe wrench for a plumber is unique.
Deliver What You Promise. Do the services your business provides match the perception your brand delivers? Chances are they don't. People will pay a premium for services as long as they believe they're being sold something from a premium vendor.
Lose the Clip Art. Your nephew may be a whiz in Photoshop, but is he the right guy to design a brand for your business? The more 
likely scenario is that this simplistic approach to your business' brand is hurting you more than you realize. Branding is an investment, not a cost. Do it right once, and you'll yield the maximum ROI.
Make Sure it Works for All Mediums. Your brand must not only work well on your website, but also on every other place it will appear. Your brand will live on many different mediums, and each will present its own challenges. Designing a brand that works well on all of them is difficult, but that's what a professional designer will understand.
Give People Something to Remember. Great brands have an element that resonates with people and makes them more memorable. Think graphically about an approach that is unique and that the viewer hasn't seen a thousand times before—you'll have a much better chance of them remembering you.