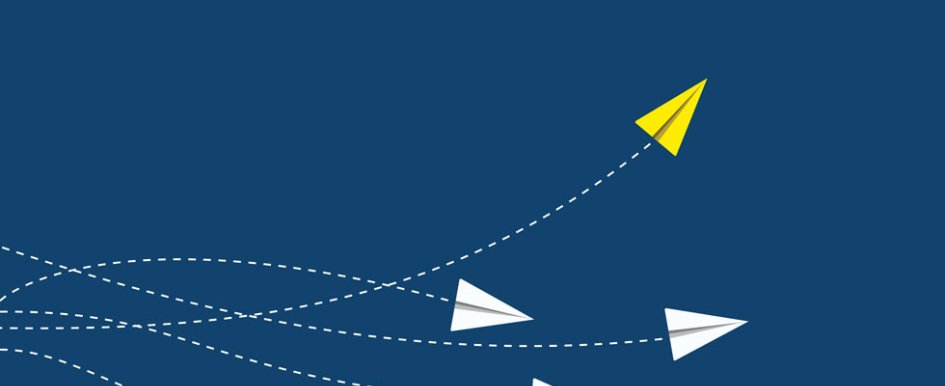 How shifting your mindset will make all the difference
Marketing—in both good times and in downturns— will pay dividends through your company's brand and reputation. Dodge Data & Analytics expects a 4% decline in total construction starts in 2020 (Figure 1), following an estimated 1% decline in 2019, according to its "2020 Dodge Construction Outlook."
Meanwhile, FMI Corporation estimates construction put-in-place numbers are predicted to grow by 2% this year (Figure 2), according to its "Engineering and Construction Outlook: Third Quarter 2019 Report." Both organizations agree that most nonresidential segments are slowing down.
When the market is booming, construction executives are in heaven because they can invest much of their time and money in creating a great product. But markets shift. When these shifts happen, so must the mindset of leadership.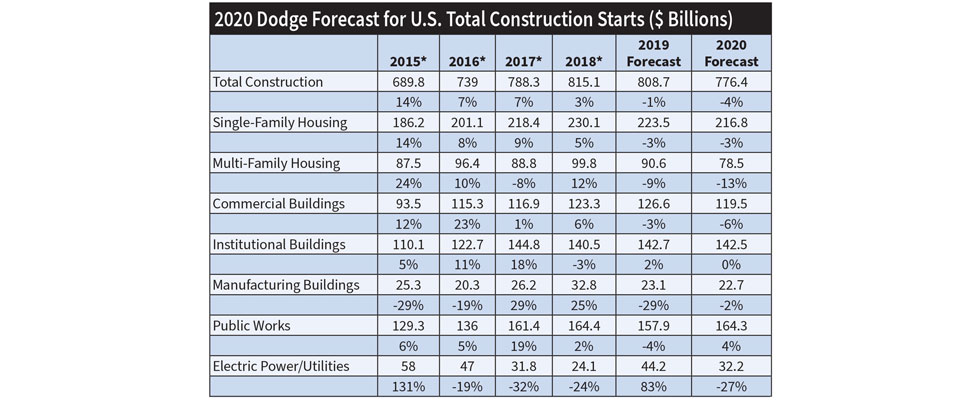 1. Get an Invite to the Table
Today, the first step in winning new contracts is being prequalified for the bid. Even with a top-notch sales team hitting the pavement daily to grow existing client relationships and cultivate new ones, opportunities can be missed, especially when they are outside of the company's traditional area of focus.
A well-developed marketing and public relations program establishes and protects a company's reputation far beyond the sales team's ability. Moreover, it can contribute to generating inquiries and leads outside of a company's primary market sector and improve the efficiency of your sales force by reducing the number of in-person meetings required to stay connected with clients and prospects.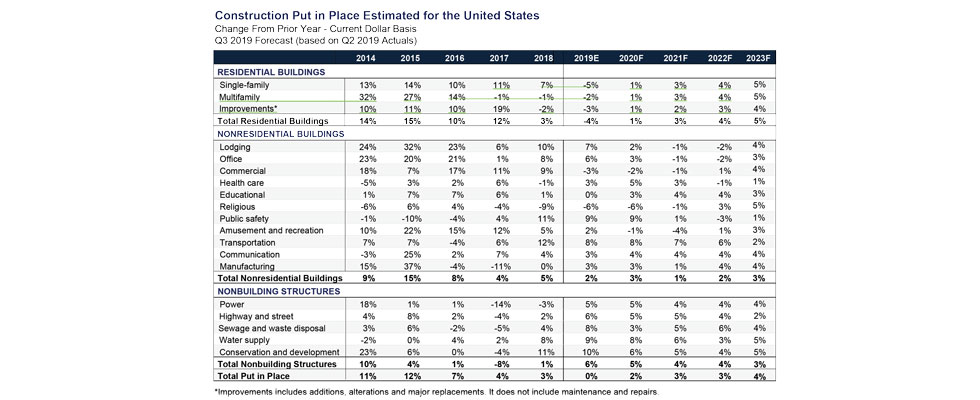 2. Make the Shift to a Marketing-Based Mentality
To make the shift, leaders need to ask themselves the same questions they ask when planning any new project:
Do we have the detailed knowledge to do it on our own?
Are we current on the latest techniques, industry standards and best practices?
Is this the best use of our time and that of our core team?
It's helpful to understand the activities that are part of a robust marketing and public relations plan, listed below.
Market research and strategic planning
Project/subproject management
Sales support and development of messages
Copywriting and storytelling
Naming and taglines
Logos, graphics, imagery, videos and other visuals
Marketing materials, signage and promotional product production
Websites and social media development and management
Search-engine optimization and search-engine marketing
Media relations
Article writing and placement
Crisis communications
Expert positioning and awards/recognitions submissions
Event planning and management
Advertising planning, design, purchasing and placement
Community and stakeholder relationship building
Membership, sponsorship and charity management
3. Scale Up Both Capabilities & Capacity
Depending on the size of the firm, there may be a designated marketing specialist or even a small team in place. However, relying solely on internal resources may be shortsighted. Short of investing in a large internal team of marketers, firms can apply a general contractor focus for the internal team and subcontract to agencies and freelancers for specialized support.
4. Find the Right Subcontractor
Just like in the trades, there are a variety of individual disciplines that fall within the marketing and communication categories, and firms can be highly specialized. It may be valuable to bring in a consultant first to help write a marketing plan. Consider the following when outsourcing marketing:
Does the subcontractor have experience in marketing construction firms?
What skill areas do they have the greatest depth of expertise?
Who will be your primary contact for the agency?
What level is the agency contact?
How will success be measured?
By becoming known and establishing a reputation outside of their usual circles, firms can be invited, prequalified and able to bid on projects that they may have passed on during the boom times.