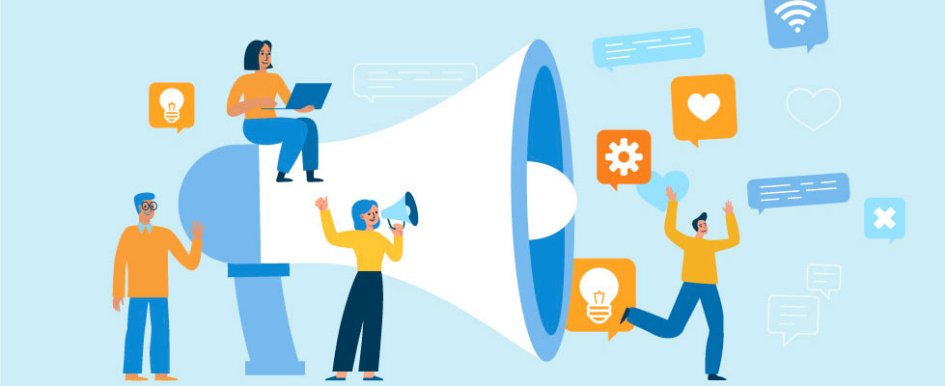 Best practices for promoting your company in the new normal
Wednesday, January 20, 2021
The coronavirus pandemic and its accompanying economic uncertainty have hit the construction industry hard. The effects are apparent, with reports of losing one million jobs in just one month and a smaller number of cranes in top United States cities for the first time since 2017. With COVID-19 cases continuing to increase, construction companies are likely to encounter continuing struggles with material and labor shortages and possibly the need to shut down jobsites.
Even amidst these difficulties, forward-looking leaders are taking the time to create a plan to ensure their construction businesses emerge strong. It's not too late to kick off a marketing strategy that will take you through COVID-19 and beyond. Follow these three steps to ensure your business enjoys continued success.
1. Combat COVID-19 Challenges With Clear Communication
There are multiple vaccines in the works, and they should move quickly through all the red tape, which is certainly good news. Even so, there will be wide-ranging effects of the virus, and our new reality will look different than we had anticipated.
Your employees, clients and other stakeholders want to know how you and your company are doing. That's why it is important to communicate regularly. Effective communication during COVID-19 should include the following messages:
You are making sure people stay safe—Make sure people know you will go the extra mile to ensure your team and all visitors are healthy and protected. Be specific about what policies are in place, what actions are being taken, and how you are monitoring everything.
You understand this is a tough time—Be personal, believable and empathetic in your communications. Let people know they can come to you with any questions or concerns.
You are grateful for your team and clients—Thank them for all they do; and point out specific ways they have impacted you.
Your business is in good shape—Assure others that your company will survive this pandemic. State what policies, technologies or people are in place to ensure you will weather this storm. Talk about the work that you are doing and new things you're learning.
Your employees and clients want to see that you are still positive and innovative, in spite of current negative circumstances. Be realistic about what is to come, but show people that you are meeting challenges and thriving.
2. Build a Reputation as an Industry Thought Leader
Use this time to become known as a smart, informed, trusted leader in the industry. When construction executives have higher profiles as industry leaders, they can increase brand awareness and drive sales for their whole company. In fact, 60% of decision-makers made a significant purchasing decision directly based on thought leadership.
Thought leadership can involve everything from writing articles or creating videos for online news sources to speaking to area or industry associations and organizations, posting on social media—or, ideally, a combination of all of those things. It may be worth using a public relations (PR) team to help you find opportunities and create content. Use these tips to become a successful thought leader and amp up your business:
Talk about what you know—Don't try to be something you're not. Instead, focus on issues and topics that you know well.
Be original—Learn what other people are saying so you can differentiate yourself. Say something completely new or find a different aspect to comment on.
Address real challenges—Instead of talking about pie-in-the-sky ideas, pinpoint actual business problems that you can help with. Outline what definitely isn't working and detail your (better) solution. Use timely, credible data to give validity to the situation and your argument.
Tell a story—Stories tap into people's emotions and are easier to remember than a collection of facts on their own. Intersperse your personal anecdotes and realizations to keep it engaging.
Focus on your audience—You are giving your time and expertise to help others. Don't interfere with that goal by being self-promotional or using too much jargon. As they learn to trust you, the sales will come.
3. Keep Your Business in Front of Clients
It's important for construction companies to continue—and even ramp up—PR and advertising efforts during this crisis. History has shown that companies that continue marketing throughout a recession grow faster than competitors and rebound quicker.
However, the way you promote your business may look different than it used to. The following are a few things to include in your marketing plan:
Use digital advertising—Because of the pandemic, people are online more than ever before. They are using the internet for work, entertainment, gaming, shopping, communication and more. Take advantage of that by advertising where your customers are. That may involve Google AdWords, ads on social media networks or other options. Determine what works best for your audience and budget.
Create online content—Invest more time into your company's social media channels. If you don't have a blog or email newsletter, start one. Craft videos you can use on YouTube or Vimeo, social media and your website. And be consistent with the timing of posting content online. People will look for it and find you.
Incorporate search engine optimization (SEO)—Think about what keywords your audience may use to find you, and include those naturally in the content you create. For example, if you want to target "steel construction" or "commercial construction," create a page on your site that discusses only that topic. Add some links under keywords—both to pages within your site and to other sites—to build trust with Google.
Include digital PR—Get your company in the news by packaging a unique news story or providing expert commentary on existing topics. This opens your business to a wider audience and positions you as an expert. Ask the news sources to include a link back to your site.
Offer free resources—Create white papers, case studies, checklists and other content that people can download. Your audience will appreciate getting that valuable information, and they will remember you when they need your services.
The New Normal
There are a lot of opportunities for a construction company during this pandemic—if you only take advantage of them. Don't wait until COVID-19 is over (whenever that may be) to try new strategies, or you will be left behind.
View this as a time to ramp up your communications and marketing efforts, and you will rebound quicker and better than your competitors. That's a new normal you can get excited about.