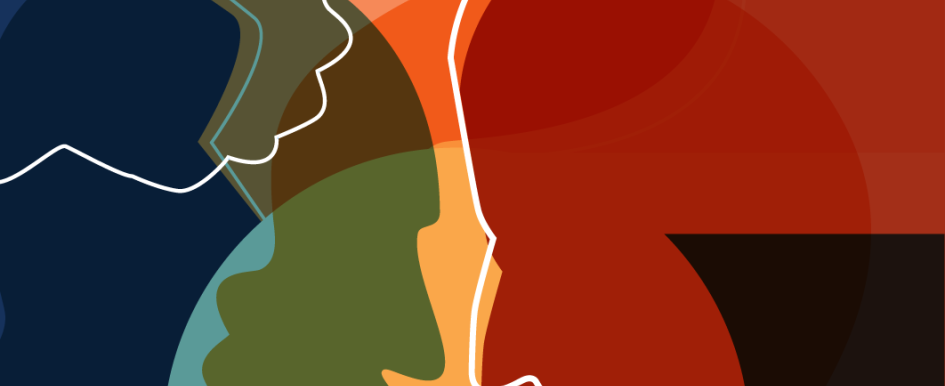 How to manage the risks relevant to mental illness in today's workforce
Tuesday, November 27, 2018
I met with J.C. at his country home overlooking a vineyard near Healdsburg, California, on an August afternoon. He is the general contractor of a company with a $100-million aggregate bonding capacity and nearly 50 years in business.
"The construction business is just like high school," he said. "You have the brainiacs, the jocks, the 'normal' kids and the jokers—the guys like me who shot spitballs at substitute teachers and hung out behind the auto shop. And the guys like me didn't become doctors and lawyers, they went into construction." But construction has been more than good to J.C. From the looks of it, J.C. is doing well for himself. His life today doesn't look anything like what you would expect from the spitballing teen he described.
He seems to recognize that general contractors are cut from a different cloth. "Our industry still has a lot of the old-school attitude that views people like tools," J.C. said. "You use them until they break, and then you replace them—a kind of thinking that gets worse as you move away from federal contracting, to smaller companies and nonunion labor, where business can be cycles of boom and bust—and you need people until you don't." It can sometimes be a tough industry to stay in.
These conversations are often the same, as if everyone knows that it's a tough-guy industry, and everyone knows someone who has "gone off the rails," or "can't handle their paycheck and a bottle in the same day." When asked about mental health in the construction industry, one construction risk manager offered, "You have to be crazy to go into construction. And if you aren't already crazy when you start, the general contractors will make you crazy."
All kidding aside, the construction environment is demand-driven and high-stress, which often leaves workers susceptible to breakdowns. And as it stands now, not many business owners seem to know how to start the conversation about what, if anything, should be done to help.
The Numbers
According to the Centers for Disease Control and Prevention, more people in the construction and extraction industries will take their own lives this year than those in any other Standard Occupational Classification. In some states, almost 70 percent of workers' compensation claims will involve the use of prescription opioids; and in other states, construction workers will account for 13 percent of all narcotic prescriptions, even though they make up only about 4 percent of the workforce. But the evidence isn't just in the Unites States workforce.
The British medical journal, The Lancet, reported that stress, anxiety and depression are thought to be responsible for 400,000 lost workdays in the United Kingdom's construction industry last year. It's as if no matter how overwhelming the evidence, we just don't seem to be able to be able to look at mental health issues clearly, without the lens of stigma.
"I like the term 'behavioral health,'" said Chuck Yorio, a construction risk manager in Western Pennsylvania. "We observe behavior all the time, and we coach and correct with a focus on changing behaviors." Yorio seems to recognize that what goes on in someone's head is their business until it affects the safety of others. He's been studying the problem for most of his 40-year career in risk management.
When Yorio was a kid, his father and brother were shot and injured by a random neighbor who then took his own life, and the experience made Yorio something of an autodidact social scientist, curious about the human psyche and aware of the need to address the huge burden that behavioral health issues create in the construction workplace.
What's Happening Now
"For over a decade, the Occupational Safety and Health Administration's (OSHA) initiatives have been focused on the four leading causes of workplace fatalities: fall, struck-by, caught-in or -between, and electrical incidents," said Yorio. "They've provided tools to educate workers and companies on the prevention of these identified hazards." But in 2016, the numbers indicated that workplace fatalities related to violence or suicide have exceeded at least three of OSHA's original Construction Focus Four Training initiatives.
"Very few would deny that behavioral health issues contribute to distractions, which could lead to injuries, quality failures, reduced productivity, and at worst, workplace violence, including suicide," said Yorio. This is why he is building an informal coalition of like-minded safety and risk managers, modeled on the same principles of OSHA's Focus Four, and oriented toward providing accurate information and resources for the most common behavioral health issues in the construction workplace.
Depression, anxiety, response to stressors, and drug and alcohol abuse are the four behavioral health topics that Yorio asserts disproportionately impact the construction workforce, and for which there are straightforward, "system navigator" responses that guide people to the professionals and resources they need.
For example, primary care providers (your average family doctors) are trained to diagnose and treat most common depression and anxiety problems, but getting people to open up to their primary care doctor can be a challenge. "We can't be mental health counselors," said Yorio of safety and risk managers, "but we can provide sound information."
Some organizations are beginning to take note. A recent Rand Corporation study found that within a survey group of construction companies that offer employee assistance programs (EAPs), only 40 percent of employees even knew that they had access to an EAP, and even less (about 25 percent) understood that behavioral health counseling is an EAP service, proving that companies are neglecting to inform employees of their existing resources.
In 2010, after 14 employees took their own lives by leaping from the roof of their manufacturing plant in Shenzhen, China, Foxconn executives spent months hiding behind a "no comment" policy, then insensitively required employees to sign "no suicide" agreements and installed fall nets around the roof of the buildings as prevention for future suicides.
The ham-fisted approach cost them hundreds of millions of dollars before they began initiating more thoughtful changes that have reduced suicides at their manufacturing plants to far below the national average.
What Lies Ahead
Yorio and others in the industry believe that we can do the same in construction. "Let's get ahead of the behaviors related to common mental health problems that lead to these terrible situations," Yorio said.
For the last few years, he's been involved in the Construction Financial Management Association's (CFMA) Construction Industry Alliance for Suicide Prevention. This initiative lists reducing stigma and providing factual information about resources as the key steps to greater outreach and a reduction of the impact of suicide in construction.
The painful, statistical truth is that behavioral health problems are disproportionately impacting the construction industry. Fortunately, for Yorio and a few other courageous individuals, that's a statistic worth working to change.