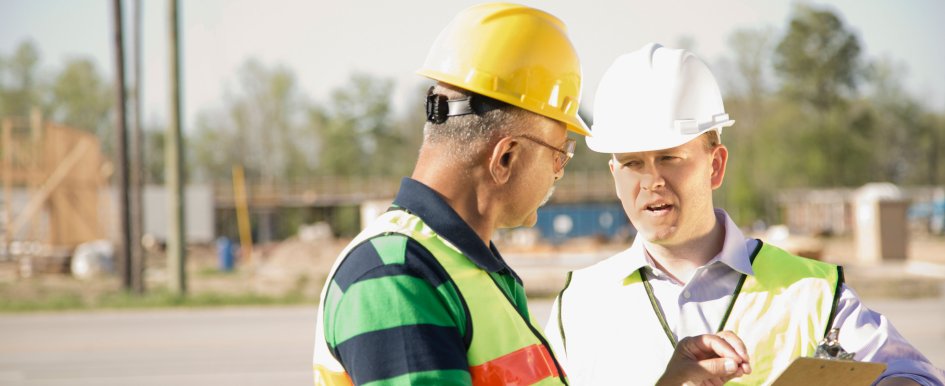 4 qualities of strong leaders & how you can best supervise them
Thursday, October 5, 2017
Managing people does not come naturally to most construction business owners. Often, project managers, estimators, general superintendents, superintendents, foremen and engineers are not born managers either. Entrepreneurs who start or own companies are typically effective, visionary leaders who understand the big picture and are focused on achieving their dreams. They are problem-solvers, people pleasers, customer friendly and risk takers. They are also driven by a need to create, build and grow. A business owner should hold regular project management review meetings with the project manager (PM) and superintendent to review the project job-cost budget update, executed subcontract log, schedule, paperwork, documentation, change-order logs, payment applications, shop drawing submittals and correspondence to verify the entire team is doing its job.
A Typical Entrepreneur
An entrepreneur is defined as "a person who creates, organizes, develops and assumes business risk in expectation of making a profit." Another version reads, "someone who seeks to solve an existing problem in exchange for compensation to achieve his/her dreams." An entrepreneur is in constant motion; moving forward, building for the future, being a risk taker, organizing a business. Business owners don't always make great managers naturally.
What Makes a Strong Managing Manager
The "managing manager" (MM) is someone who manages a group of people, division or department. In the construction business, this position can include the business owner, president, vice president, general operations manager, chief estimator, general superintendent, financial manager or sales manager. The definition of a managing manager is as follows: a person who is responsible for supervising, administering, controlling and directing a department, team or staff of people to achieve expected results. This person is accountable for coordinating, guiding, motivating and supporting a team responsible for an organization's operations."
The MM is usually structured, systemized, detailed, tidy, sees and doesn't avoid problems, doesn't make excuses, doesn't tolerate poor performers, meets deadlines, has a firm calendar and achieves results. Are you a managing manager? The following is a list of typical roles and responsibilities of a MM.
1. Achieve Results
Take responsibility for operations, people and projects
Ensure there are enough trained people to handle the workload
Recruit, hire and train to meet overall goals and eliminate poor performers
Make sure everyone does things the same way per company standards and systems
Hold people accountable and maintain a team with a positive attitude
2. Planning & Organizing
Develop strategy and budgets to allocate financial and human resources to grow revenues, achieve profits and hit overall company goals
Determine how teams should be structured to ensure the best results
Meet, collaborate and work with other company peer managers to organize, review and make strategic decisions to meet company goals
3. Enforcement
Make sure employees are achieving their goals, following company standards and systems, doing their jobs efficiently and timely and being accountable and responsible to perform their job descriptions
Review employee work product, activities, requirements and scorecard data to ensure on-time and on-budget quality workmanship and performance
Hold regular meetings with direct reports to review their achievements, duties, progress, status, deadlines, work product and results
4. Coaching
Train, mentor, support and provide
Help employees achieve their highest level of performance and growth
Provide direction on efficient, timely completion of their responsibilities
Provide input and direction to help team members make good decisions, solve problems, overcome challenges and handle emergency issues
Strive to create and promote a healthy, effective working environment, where people feel trusted and motivated to do their best work
Keep team informed of overall company systems, procedures, changes, strategy, results and issues
The Managing Manager as a Policeman
Let's take a look at what a good MM's duties, job description and policing activity should include in any one workday. In the construction business, the president or vice president of construction operations has project managers under him/her.
The MM must ensure the PM does his/her job. In other words, the MM is the policeman, making sure the PM is following the rules and systems required by the company. The MM should hold a bimonthly review meeting with the PM. The following list includes some of the actions or activities that should be completed during the meeting.
Update project budget and job-cost report, with estimated cost to complete
Update production labor and equipment scorecard
Review actual versus budget
Write all subcontracts, material orders and testing within 2 weeks of contract
Manage subcontract log
Make sure all subcontracts are executed within 14 days
Manage submittal process
Create list of drawings and submittals
Ensure all drawings are submittedwithin 14 days of contract and approved within 7 days
Obtain all bonds, insurance and permits within 10 days of contract
Manage change order process
Never do extra work without prior written approval of company officer
Notify customer for approval prior to starting extra work
Keep change orders current
Document all project issues, changes, RFIs, delays and notices within 7 days
Maintain PCO/CO log
Prepare and update project schedule monthly, with superintendent and foreman input
Review field schedule weekly with project superintendent/foreman
Manage project invoice payment process and submit to customer by month end
Approve all timecards and job invoices weekly with accurate cost codes
Manage updated project plans
Visit jobsites every week
Make sure all required safety meetings are held and documented for crews and subcontractors
Manage closeout punch list, warranty work and documentation