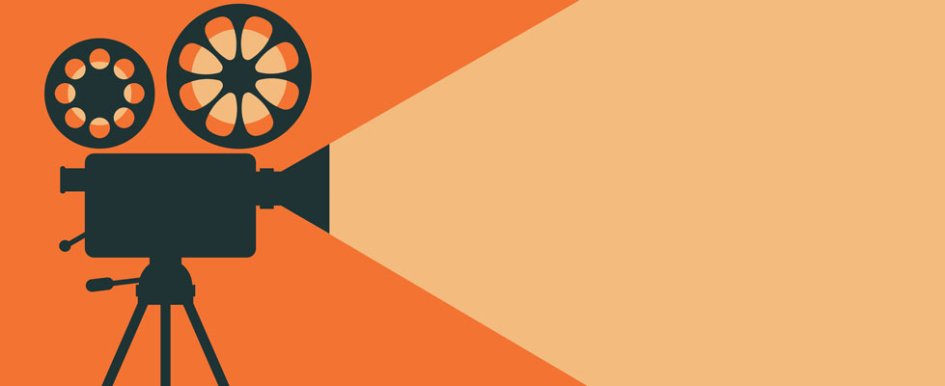 Using game films to evaluate performance, study strategy & build better teams
Everything is being recorded. Just about every human has access to create their own video diary via cellphone, and many have used this access to become stars in their own at-home "Truman Show." Regardless, video technology has made an indelible mark on the world. If you are a TikTok or YouTube viral sensation, you know that some video clips are as good as gold. However, for most people on the planet, who prefer to watch and laugh at these vignettes, it is important to recognize that this tech is hardly a flash in the pan.
Consider the ubiquity of video technology in the nightly news. How often do today's mainstream news stories feature footage shot by bystanders on their smart devices? And how many are shot by the professionals?
Additionally, think about how sports use video technology in the form of game films. Without a doubt, teams spend as much of their week in the film room as they do the practice field. Golfers watch videos of their strokes, stock car racers watch simulations of their races, offense teams watch and study defensive teams' picks and plays.
Whether we are watching videos for entertainment, or using them to gain knowledge, you have a new tool in your belt — it's up to you to decide whether you and your teams will benefit from it. Be honest: Have you used this technology to succeed in business yet, or are you simply a social viewer?
Training Videos
Training is often viewed as the traditional classroom setting that features a ton of PowerPoint presentation slides and the boredom that accompanies them. The era of the VCR was a time when recording a training session was complicated and cost prohibitive. Then, also storing and utilizing those videos was a cumbersome practice that, more often than not, concluded with piles of unused tapes.
Once again, every one of us has a
handy cam in our pockets. This doesn't mean every participant will hit "record" during their training sessions — but, rather, someone can create an archive that provides employees with access to a digital library that can be leveraged long after the training session. For instance, these trainings can be used for:
• New associates — Sharing videos with new trainees gives all associates the same onboarding experience, no matter when they were hired later.
• Subject matter training on a project —
Think of this as specific reference materials for a specific item or issue.
• Weather days — If our children can learn via Zoom or Skype, our teams can still be productive, even in the face of weather or other delays.
Another aspect of video technology worth exploring is the production of case studies. From a more proactive perspective, videos can highlight case studies for use in group or one-on-one training sessions. For contractors doing renovation, rehabilitation or service work, a video of an on-site condition could be taken to illustrate potential hazards, issues, challenges, etc., such as wear and tear on a heating, ventilation and air conditioning (HVAC) system, roof damage from the elements, or similar real safety hazards. These short visualization videos could place the learner(s) in a real-life scenario, and allow instructors to then ask pointed questions like:
"If you were confronted with this situation, what would you look for?"
"If you came across this problem,
how would you triage the situation?"
"How would you price this work, knowing what you know here?"
"What type of questions would you ask the customer?"
Game Films
There is no shortage of great technological solutions when it comes to examining both jobsite performance and even recording the team members getting to the jobsite. The construction industry has historically wrestled with implementing similar technologies largely because of the negative perception of Big Brother. But FedEx and UPS are classic examples
of organizations that have leveraged GPS and such technologies to drive productivity, efficiency and safety.
One has to wonder: When Tom Brady is on the sidelines staring at the tablet handed to him after an errant throw, is he thinking, "Why are they recording me? Don't they trust me?" More than likely, Brady, like thousands of other athletes, is using that technology to reevaluate his performance. It's not about punishment, but, rather, learning.
Whether you're using on-site video camera technology or simply using some form of smart wearable technology, your construction organization can leverage the same tools as your coaching counterparts in the sports business. For instance, consider the following applications:
• Put-in-place construction — A civil contractor can plot the methods and means of a mass excavation project to evaluate routes, load times, truck stacking, etc.
• Real-life safety appraisals — Both good and bad safety practices can be evaluated and improved upon.
• People tracking — Harkening a chapter from the lean management books that diagram worker movement, individual worker steps can be examined. Once again, this is not about catching a carpenter sleeping, but, rather, determining a more effective solution. For instance, is the cargo box/tool crib too far from the worker? Does the lay-down area require 10% more effort, leading to productivity declines?
All these instances build a repository
of lessons learned and best practices
that will continue to provide ongoing learning to both management and employees. Ultimately, fewer organizations today offer traditional classroom-style lectures, and more, best-in-class organizations have begun to offer alternative training solutions. While the next TikTok video sensation may not be among your ranks, you would certainly like to find the next Tom Brady.