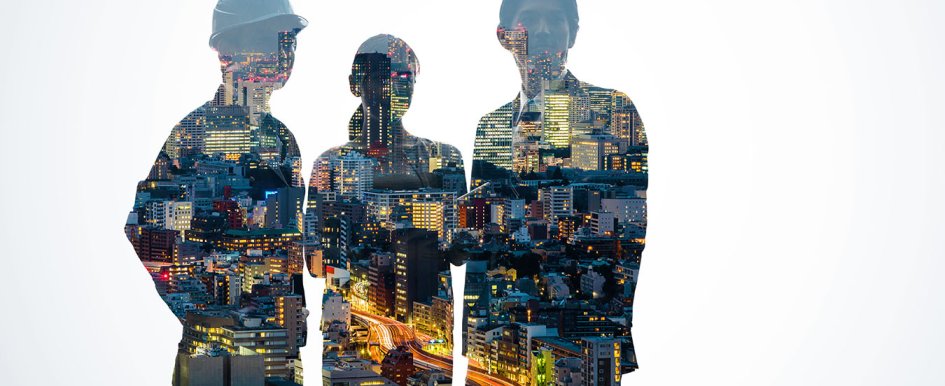 The power of understanding the motivations & unique abilities of younger generations
The construction industry has a hiring problem. As baby boomers exit the workforce, the industry is seeing an increase in open job reqs. With millennials making up 35% of the workforce, construction companies are wondering what they can do to make the industry more attractive to job seekers. According to a survey from the Associated General Contractors of America, 80% of contractors report difficulty finding qualified craft workers as the construction industry struggles to replace aging staff headed towards retirement.
What's more, the construction industry can no longer afford to hire based on skills alone. Focusing on hard skills, or technical abilities that are teachable, causes hiring managers to overlook better and more well-rounded candidates—resulting in a revolving door of staff entering and exiting the organization. Pair this with the increase in gig workers choosing alternative job options, and the turnover of construction staff only accelerates.
The Industry Today
Before revamping the hiring process, it's important to analyze why the talent pool is shrinking in the construction industry. A major problem is that millenial and Generation Z laborers entering the workforce are often overlooking careers in construction due to the perception that jobs in these fields aren't fulfilling.
This view is supported by today's emphasis on the experience-based economy. Research shows that as a society, we spend four times more on experiences than goods—with millennials leading the trend, and this mindset extends into how and where we choose to work. Companies that invest in the employee experience, beginning as early as the candidate experience, are four times more likely to retain top performers.
With this in mind, the construction industry must make changes to what is largely viewed as a field wrought with bleak experiences (e.g., work off hours, low compensation and unsafe working environments). It should focus on highlighting the benefits of working in construction and feature aspects that are attractive to construction candidates like not being confined to a desk job or the ability to learn a new craft and work in new environments.
As junior-level employees continue to enter the workforce, it's important for construction businesses to evaluate what aspects of the field can be adjusted to attract and retain young workers. A survey conducted by FMI Corporation looked into generational stereotypes in the construction industry and found that while younger workers often have a bad reputation in the news, in reality they share similar values with baby boomers and Gen Xers when it comes to career aspirations, attitudes and goals. This is a big opportunity for the construction industry to capitalize on these strengths and cast off antiquated stigmas.
Start With Company Culture
Focusing on ways to make job offerings more attractive while boosting company culture is a sure way to set companies up for long-term success. To start, construction companies should focus on ways to consistently engage their employees by offering ongoing training opportunities and mentorship programs, as well as sharing clearly defined roles and responsibilities to inform employees as they move up the career ladder.
These companies should also consider creating messaging that brings the entire workforce together. Employees that feel connected and passionate about what they are creating (e.g. hospitals or family homes), will feel more fulfilled by their work. In addition, this approach will also further unify staff around a common goal—building greater camaraderie and collaboration.
Organizations that fully understand the employee experience and company culture truly maximize the potential of the workforce. Employees who don't identify with their company culture are less engaged and less productive. Diverse teams are more creative and innovative, so companies should also look for people who will contribute to and shape the culture positively. By addressing the employee experience and changing the culture to one that places emphasis on what employees are creating, organizations will drive people to put their hearts into their work, which will gradually change the perception of these industries for the better.
Attracting New Talent
Once culture is addressed, it's time to roll out new hiring practices. A good place to start is evaluating prospective employees based on their behavioral motivations and cognitive ability. High cognitive ability directly translates to learning speed and is the strongest predictor of job performance. While already-existing hard skills, such as building or math knowledge, are a plus, soft skills should not be overlooked.
Strong communicators and those with leadership skills are equally as important when building a cohesive team. By looking at the whole prospective employee, instead of hiring based on a checklist of skills, construction companies will be able to fill talent gaps previously left open by less successful hiring practices.
In addition to updated hiring practices, it's important to also reassess current employees. Identify strengths and weaknesses of each employee and adjust roles and responsibilities to compliment company goals. Placing existing employees in new or updated positions that utilize the full spectrum of their strengths allows for holes in the organization to be identified and filled. This not only creates career paths that were previously inaccessible, but it also allows all employees to discover and hone their passions.
Tying it Together with Talent Optimization
The industry isn't slowing down and the need for dedicated construction employees is at an all time high. By addressing talent gaps through a holistic approach and adopting a talent optimization strategy, the industry will be able to align their people and business strategy to achieve optimal business results.
While this process can not be achieved overnight, the benefits of improved hiring practices, realigned culture and improved leadership development will lead to younger generations joining the staff and an increased talent pool to choose from.