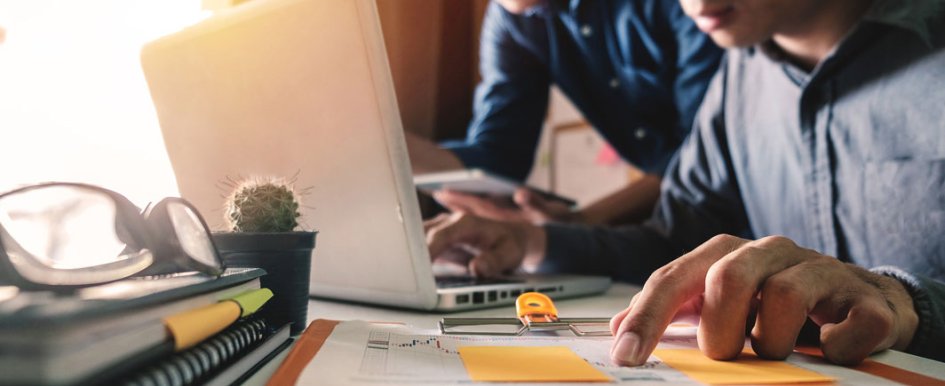 Outsource administrative tasks to save time & be more competitive
In the crowded construction industry, competition for projects can be intense, and even the slightest edge can make all the difference. But with profit margins shrinking (thanks to rising material costs and the lack of skilled workers) it can be difficult to know where to turn for help.
While it may feel like you've run out of ways to make your firm more competitive, there might be at least one strategy you haven't tried: partnering with a professional employer organization (PEO).
Contractors face a number of human resources (HR) challenges, such as staying compliant with employment laws and regulations, controlling labor costs, and maintaining jobsite safety—just to name a few. A PEO can help you more efficiently manage these administrative functions, allowing you and your staff to focus on completing current projects and winning more bids.
PEO Defined
A PEO is an all-in-one provider that offers outsourced HR services, such as processing payroll, administering employee benefits plans and handling new hire paperwork, through an arrangement called co-employment.
In a co-employment relationship, the PEO becomes the employer of record for a client's workers, allowing the PEO to assume many of the company's administrative and HR responsibilities, and share some of the risks and liabilities associated with being an employer. Meanwhile, the company retains control over all its core business operations and functions, including the authority to direct workers' day-to-day activities.
Laws & Regulation Compliance
There are hundreds of laws governing employment in the United States, and that's just on the federal level. When you factor in state and local laws and regulations, it's easy to see why keeping up with shifting enforcement trends and law amendments is something that overwhelms many business owners.
Compounding this headache is the task of navigating employment law compliance, which gets even more difficult as your company grows its workforce or expands into new areas. Just crossing one county line can mean major changes.
For example, take the recent movement regarding mandatory paid sick leave laws passed by individual cities. The regulations associated with these laws (how much sick time employers must allow employees to accrue, which employees are eligible to accrue paid sick leave, how employers must track the time accrued, etc.) can be complex and vary from city to city.
In this situation, a PEO can offer experts who understand the nuances of HR compliance, and can not only help employers understand which laws apply, but also craft policies and design strategies to help you maintain compliance with local, state and federal level laws specific to your business, projects and site locations.
Labor Costs
Employees are expensive, and not just in terms of payroll. When you add elements like employee benefits packages, workers' compensation coverage and company-provided training, the cost of maintaining a workforce goes far beyond compensation and only increases with every employee a company adds.
A PEO can help to control labor costs by improving operations through streamlining and automating processes for recruiting, hiring, onboarding, training and managing workers. And some offer newer technologies that can provide employers with detailed job costing, overtime tracking and other reports designed to allow for better insight into your workforce's productivity and company processes that need refinement.
Jobsite Safety
Outsourcing HR functions to a PEO not only has the potential to help your company secure affordable workers' compensation coverage and develop an accident prevention plan; but it can also provide safety training for your employees, as well as guidance and assistance in complying with OSHA regulations and inspections.
When utilized, all of this can lead to a lower experience modification rate (EMR) for your company.
Competitive Edge for Subcontractors
When subcontractors add up the costs of time spent on HR functions (e.g., payroll system, time-tracking system, recruiter, legal fees, benefits, safety training, etc.), they may find that they are spending thousands of dollars per employee, per year. Outsourcing all those functions to a PEO can give you access to a team of human resources experts and technology without the overhead costs associated with hiring staff.
Subcontractors can then spend that time and money on more projects, workers, equipment upgrades or any number of other things that can help the company improve its profitability.
Additionally, partnering with a PEO helps make subcontractors more attractive to general contractors by instilling a mutual trust that your business possesses the expertise and resources to stay in compliance, provide any requested reports and efficiently manage your workforce.
Competitive Edge forGeneral Contractors
The larger the contractor, the more labor laws exist that are expected to be complied with. For many general contractors—particularly those operating in multiple states—the expertise and administrative support needed to stay compliant can be overwhelming.
Having a PEO as an HR partner makes it easier to navigate the complexities of multistate compliance issues and minimizes the risk of costly penalties or lawsuits—no matter how many jobsites you have or where they're located.
With so many projects and teams to manage, it's imperative that contractors have the right people on their team. But, in today's tough labor market, attracting and keeping the best workers is difficult.
PEOs can help position your company as an employer of choice by providing an employee benefits package that is difficult for candidates to turn down, and equally difficult for current employees to walk away from. They can also provide recruiting services to bring in skilled workers and support for every other stage of the hiring process, from writing a compelling job description to processing new hire paperwork.
Whether you're a subcontractor or general contractor, outsourcing the tedium of HR administration to a PEO allows you to get back to what you are meant to focus on: the success of your company.