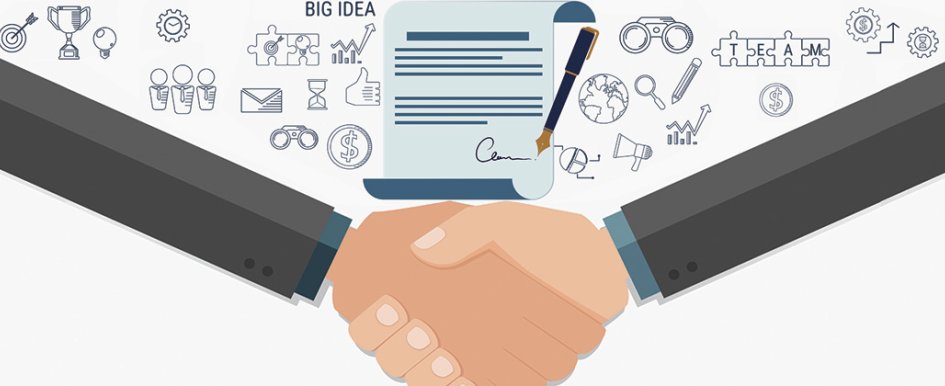 Address common issues early to avoid costly litigation down the road
Both you and your business partner bring different skills and contacts to your working relationship, and you seem well suited for each other. But, before you move forward, consider some key aspects of the relationship to ensure you have a common understanding of any issues that may arise. And, because it is impossible to predict any problem situations, it is helpful to develop one or more agreed upon methods for resolving inevitable concerns.
Too often, new business partners jump into a relationship without a consensus on their individual roles, experience and expectations. Resentment and frustration can build when things don't turn out the way one owner had anticipated. One of you might be working 60-hour weeks, while the other leaves early, yet draws the same compensation. One partner could resent the micromanagement from the other. Rather than building a business, the two of you might become mired in disputes, leading to failure and a broken friendship. There are proactive ways to avoid common pitfalls, though. Implementing these steps can help lead business owners to a rewarding long-term partnership.
To start your new business on a solid foundation, consider the following key areas and develop a mutually acceptable approach. Your professional advisors, including your attorneys, can assist in analyzing and documenting these issues to help protect your respective rights. The time and expense spent in setting up a proper relationship can save you many times that amount in avoiding expenses you otherwise might incur when difficulties arise. Litigation without a baseline agreement on how to address the issues can be enormously expensive and aggravating. Communication and documentation are keys to success. Holding regular formal meetings ensures that important items are addressed in a regular and thoughtful manner. Meetings can address important issues, such as business plans, strategic alternatives and employee compensation on a schedule, to make sure attention is given to issues without too much delay. Informal communication should supplement those meetings. Discussing a problem when it first arises can help keep it from blossoming into a major problem. Establishing methods to cooperatively resolve issues leads to more productivity and satisfaction.
Documenting the agreements of the partners is also critically important. While every discussion need not be reported, creating a record of the important decisions serves as a reference against the time that circumstances change or memories of those agreements differ. Documents used to memorialize the agreements include the organizational documents, shareholder's agreements, resolutions, company policies, employment agreements and emails. Take the time to think through issues and address how future contingencies will be handled so that you have a common basis for navigating those issues as they arise. The following are some of the common issues partners should address.
Organization & Governance
How will you structure your company? Will you have an equal say on all matters or will one partner have authority on certain issues? How is ownership to be divided? Will ownership and voting rights be the same, or will the votes be allocated differently from the ownership percentages? Does the tax structure of your company work for both of you?
The answers are unique to each company, and they may evolve as the company grows and experience levels and skills become more apparent. Owners should plan to reexamine those issues on a periodic basis to see if the previous arrangements remain appropriate.
The company's organizational documents should establish fundamental roles and authorities and provide a governance structure for how important decisions are to be made. They should provide a method for changing those terms as circumstances evolve. Companies can implement policies establishing authority levels by function and/or amount.
Compensation
How will compensation be established and adjusted as circumstances change? Initial compensation arrangements are often established before the partners understand the effort and experience of the other, and may be based on inaccurate assumptions or expectations. Owners should be willing to reassess these arrangements as the relative contributions of each become more apparent. Failure to do so may lead to the partner who feels underpaid to quit or engineer a breakup of the company. Mutually acceptable arrangements should be implemented for deciding which expenses should be reimbursed by the business.
Resolving Deadlocks
If the partners have an equal voice on an issue, how will they break a deadlock? It is much easier to reach agreement on how to resolve potential conflict when the parties are working cooperatively together, rather than when they are enmeshed in conflict. Methods of resolution can range from leaving the status quo in place to more formal methods of resolving a tie, like by giving one partner an extra vote or bringing in a third party to decide the issue. If the partners find they cannot agree on a sustained basis, they may wish to permit one owner to buy out the other, as discussed below.
Separation & Transition Arrangements
The partners should address how they would separate ownership should they decide to part ways. This includes dealing with death, disability, relocation or simply a desire to separate. Establishing a method up front for how those buyout arrangements will be implemented, including valuation of the ownership interests, can avoid protracted disputes or negotiations at the time of the buyout.
Many methods exist to allow this to happen. The company's documents can establish a procedure on how to value the interests of the departing owner and for how the other partner or a third party may purchase those interests. The company or the other owner may have a first right of refusal to purchase the interests of the departing owner.
If the remaining owner does not want to do so, or is not in a position to do so, the partners should decide whether the remaining partner has the right to consent to the sale of the interests of the other to a new purchaser. Transition issues also often include transferring business interests to a spouse or one or more of the owners' children. Would you be comfortable being in business with members of your partner's family? And if they replace the original partner, should the voting and operational arrangements remain in place?
Your counsel can recommend methods to answer these issues, help identify other issues to be addressed and document the agreements of the parties. Establishing robust communication and documenting the agreements of the partners is a critical factor in helping friends and business partners maintain a healthy personal and working relationship throughout the life cycle of their business. Ultimately, addressing issues at the front end, when the parties want to work cooperatively, is the most cost-effective method of resolving any potential disputes that might arise.