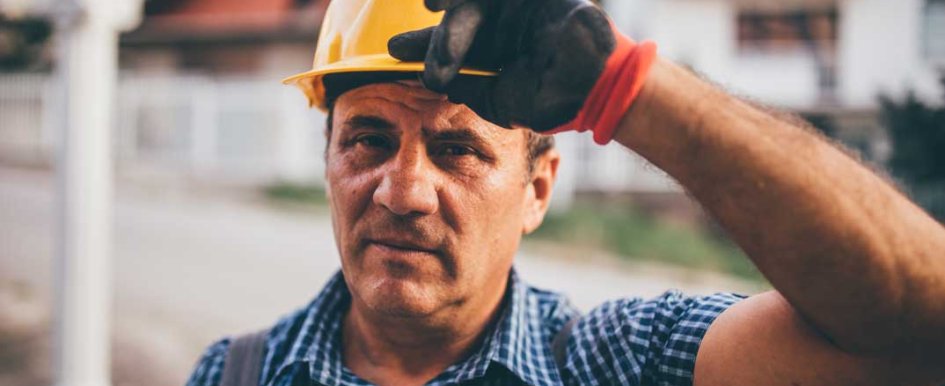 2016 insurance market observations & predictions for the new year
Monday, January 16th, 2017
Currently, the construction insurance marketplace, excluding health insurance, proves to be a favorable environment for the insurance buyer. According to industry experts at risk management and commercial insurance brokerage firm Cavignac & Associates, in 2017, most business owners will be able to negotiate flat rates and some businesses may even see rate reductions.
Analysis of United States Bureau of Labor Statistics data released by Associated Builders and Contractors (ABC) last month reported that the U.S. construction industry added 19,000 new jobs in November 2016, and has now added jobs for 3 consecutive months. ABC also reported that industry employment is up by 2.4 percent on a year-over-year basis, estimating that employment growth would likely be much sharper if more suitably skilled workers were available to fill job openings.
$current_url = url(current_path(), array('absolute' => TRUE));
$short_url = get_bitly_short_url($current_url,'gcaudle','R_3ce2b5c4564848eabd1275f9d2f07ccf');
?>



The biggest insurance challenges are fraudulent and overinflated workers' comp claims.
Click to tweet!


Chris Larmore, CIC, GBA, CRM, PHR, CRIS, CEO of Red Cedar Insurance Agency, a construction risk management consulting and commercial insurance firm, predicts, "The skilled labor shortage will continue, and it is going to be a long-term barrier in construction."
Larmore believes that the skill shortage has led to an increase in workers' compensation claims and employment practices claim, as contractors are forced to hire from the shallow end of the labor pool. "Ideally, there will be a shift in perception, and high-school programs will begin to work with the trade programs to train kids into high-paying construction jobs," Larmore said. "The demand for construction workers is positioned to remain high, which will translate into gradual reduction in industry unemployment and significant wage pressures," said ABC Chief Economist Anirban Basu. Despite the generally elevated levels of demand for talent, the construction unemployment rate remained unchanged at 5.7 percent in November 2016.
While employment is on pace, construction insurance continues to be dynamic. State by state, workers' compensation and liability rates fluctuate, as state laws and litigation regarding construction defect and workers' compensation payouts heavily impact rate movement. "The insurance market is currently very soft, which means rates are more negotiable than usual, and carriers are working harder to get business," said Larmore. He predicts that rates will continue soft through 2017, giving business owners the opportunity to protect both their businesses and their bottom lines. According to Larmore, the biggest challenges that contractors faces when it comes to insurance and risk are fraudulent and overinflated workers' compensation claims. It is estimated that over half of workers' compensation claim dollars are either inflated or fraudulent. When looking to improve an existing risk management plan to protect against such problems in 2017, Larmore advises that "business owners can implement proactive, data-driven claims management, careful hiring practices and return-to-work programs to help prevent the abuse."
Technology continues to make its mark in construction, but what kind of impact will it have on risk? Greg Mason, vice president of construction at Generali Global Corporate & Commercial U.S.A., a global practice focused on providing builder's risk solutions, sees benefits to the use of technology in construction. "Wearable technology that tracks workers' movements through a jobsite over time can facilitate claims investigations. The use of drones to monitor progress of a job remotely—even globally—has also gained a lot of attention," Mason said. On a smaller scale than workforce wearables, the app arena also benefits the progress of insurance claims. "The use of apps as a means to increase efficiency is necessary and inevitable. When efficiency is increased, risk is reduced," said Mason.
One area in which business owners might be less than protected is cyberrisk. According to Jeff Cavignac, managing principal of Cavignac & Associates, "Cyber coverage is the fastest growing insurance product, but it is still underpurchased. Every business has cyberrisk. Managing these exposures goes beyond locking down your computer systems. Cyber extortion and social engineering, among other types of crime, continue to grow," Cavignac said. The risk for exposure to cybercrime is at an all-time high, and as technology continues to influence every sector of our lives, business owners should invest in protection. According to the Symantec Corporation, 2015 produced a record-setting total of nine mega-breaches, and the reported number of exposed identities jumped to 429 million. "Every business owner should consider cyber coverage. The application process—even if you don't buy the insurance—will serve as a self-audit on your exposures and alert you to areas that can be improved," said Cavignac.
While it is important to understand the insurance market and its effects on your business, unfortunately, you can't do much to change it. "The market is the market. What you can control is how your company manages risk. Risk management is market agnostic. It needs to be front and center all the time," said Cavignac.