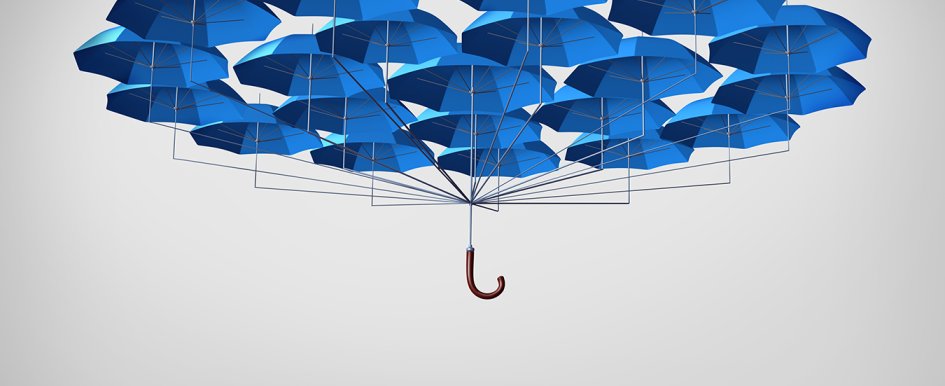 Why you should work with someone who understands & takes steps to protect every aspect of your business operations
If your insurance broker is simply negotiating pricing and accepting the terms and conditions offered by carriers and underwriters, it is time to hire a new broker.
While price matters, many other features are equally critical to your successful risk transfer program, including safety, claims management, contractual risk transfer support, bid and accrual support, loss sensitive adjustment forecasting and construction effect allegations.
Because insurance brokers with insufficient experience and knowledge can either misunderstand or even be unaware of these important features, the result can be financially painful or even ruinous to your construction company. This is why you must work with a broker who understands every component of your business operations, along with all elements of the insurance paradigm. Off-the-shelf construction insurance and risk management programs are often insufficient to meet your business needs.
Following are a few definitions to get you started checking your coverages:
Contractual risk transfer—This is the least expensive way to transfer and reduce vicarious liability for companies seeking to avoid financial costs resulting from bodily injury or property damage to a third party caused by a subcontractor. (Vicarious liability is what happens when a person or entity is or can be held legally liable for the results of another person's or entity's actions.) Your broker should help to reduce exposure to those organizations where a contractual relationship exists. Whether you have the leverage to pass your negligence to a subcontractor, or you are forced to absorb the risks of the entire chain of players, your broker should help you measure and minimize your exposures.
Job pre-qualifications—Owner/municipality contract requirements are becoming more and more complicated and comprehensive. Your broker should work to decrease the amount of friction associated with this process so you can do what you do best—focus on your business
Bid and accrual support—Because bid accrual and support assists you in pricing your products and services, this activity must be done quickly to meet strict project deadlines. Your broker should also be prepared to assist you in projecting the impact of business changes on insurance costs.
Loss sensitive adjustment forecasting—This forecasting activity of how a loss sensitive program changes at various loss levels helps construction companies budget insurance costs and cash flows.
Design risks—Contractors are increasingly assuming more design responsibilities on projects using new delivery methods. While this good news results in additional project influence, your broker must analyze any new risks to your company and recommend the appropriate risk mitigation process.
Construction defect allegations—Construction companies must understand and address these types of allegations, which include those involving subcontractors, mold and exterior insulation and finish (EIF) contractors. Different carriers have different positions on these issues with drastically different levels of protection. Your broker must understand and explain to you where your carrier stands regarding these issues before an insurable event occurs. They can then make necessary adjustments before the event.
Workers' compensation exposures—Workers' compensation insurance provides for medical care and rehabilitation costs for injured workers, as well as lost wages and death benefits for dependents of persons killed in work-related accidents. Analyze these exposures in detail to identify root causes of loss and uncover new practices and programs to avoid future injuries.
Mobile equipment and installation floater—Fit these insurance programs to your unique operations.
Owners and Contractors Protective (OCP), Railroad Protective or Builders Risk—Get these quotes turned around quickly so you can include accurate costs and coverages in bids.
Safety and loss control—Is your broker assisting with your safety challenges? Does your broker understand the myriad challenges surrounding the safety of your employees and customers? Are they focused on prevention or compliance, or both? Your broker should work with you to include safety in your service plan to improve loss mitigation programs and promote a consistent far-reaching safety culture across your entire organization.
Claims advocacy—The claims process is where "the rubber meets the road" when transferring risk to insurance products. Your broker must make sure your claims are handled with a sound resolution strategy to meet your goals and objectives. He/she should understand and overcome the communication challenges associated with claims.
Better collaboration and access to improve total control—You should be able to prepare your own Certificates of Insurance for your bids/customers on a 24/7 basis anywhere in the world, while also being able to access all of your insurance information at any time.
Midterm stewardship reports—Your risk management outsourcing partner, your broker, should at a minimum commit to issuing mid term stewardship reports to demonstrate it is focusing on areas important to you, the insured, and to make sure if there is a mid-policy-year correction, it can be made efficiently.
Contract reviews—Your broker should exceed compliance requirements by including the comprehensive contractual risk transfer analysis in the contract review. Also, if your broker can demonstrate to the underwriter how your risk is being transferred contractually, you can benefit from reduced rates and broader coverages for your organization.
​​​Relationships begin foundationally with trust. Trust should be inherent in your broker relationship. Knowing your broker has the resources and knowledge is one part. Knowing he/she has your interests foremost by demonstrating through the work is a more important part.