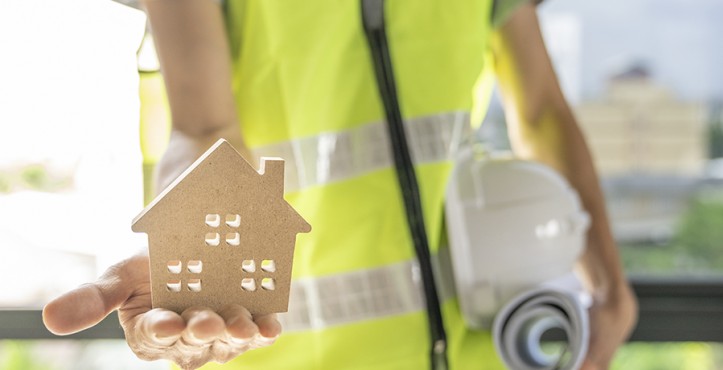 How you may be risking more than you think
Tuesday, September 18, 2018
According to the United States Census Bureau, nearly 600,000 one-person firms operate within the residential building construction space. Although the exact number is not readily available, it is probably safe to assert that many of these businesses are operated out of the owner's home. A recent survey fielded by a national alliance of insurance and financial service business owners and their employees reveals that almost 60 percent of home-based businesses do not have proper business insurance coverage. This should serve as a wake up call for all home-based business owners, including contractors, who must begin managing risk by determining if they have the right type and amount of insurance coverage prior to an insurable event taking place.
Why Homeowners' Insurance Isn't Enough
Because many homeowners' policies cover only up to $2,500 for damages to business property, home-based contractors should not rely on their homeowners' coverage to protect their business, which may not provide coverage for the risks incurred in the following sitations:
An employee is injured while on-site at your home-based business, which could happen when loading tools and building materials into a truck. A workers' compensation policy will transfer this risk to insurance. In fact, in all U.S. states except Texas, business owners are required by law to carry workers' compensation insurance.
Income is lost due to damage to your home. Business interruption insurance (also known as business income insurance) covers the loss of income a businesssuffers after a disaster. The income loss covered may be due to disaster-related closing of the business facility or due to the rebuilding process after a disaster.
Your computer network is hacked and clients' information is stolen.Cyber security insurance will protect your business against targeted cyber attacks and even the occasional misplaced laptop or personal device containing confidential material.
Choosing a Policy
Instead, home-based contractors should insure their business against risk with a business policy. When selecting insurance coverage to protect your businesses, consider the following:
Is your business equipment (e.g., tools, inventory,  materials) stored at the home? Commercial property insurance protects physical assets from fire, explosions, burst pipes, storms, theft and vandalism.
Are business items delivered to the home? General liability insurance will protect your business from the potentially ruinous costs of lawsuits over personal injuries suffered by someone making a delivery.
Are vehicles driven for the business? Commercial auto insurance provides protection for any vehicle designated for business use against both property damage and liability. 
Prior to an insurable event, you should take a complete inventory of equipment, furniture, and all the items used to run your home-based contracting business. This list proves an invaluable tool when filing a claim following a loss.
While the Pennsylvania Insurance Department offered this advisory for Pennsylvania business owners following storm damage, it is good advice for businesses located across the country. "Business owners should contact their insurer as soon as possible after their property is damaged by a storm, follow instructions from the insurer and keep a record of people with whom they spoke. In addition, they should keep all receipts and provide the insurer with the necessary information to avoid delaying payment of a claim." As such, home-based contractors should take the following actions after a loss:
Take photographs or video of damage before clean up or repairs.
Keep track of damage to the business property, as well as damage to property owned by others that is in the business's care, custody or control.
Record all lost business income and extra expenses. 
While home-based business owners should promptly make repairs to prevent further damage to buildings and property, they should delay permanent repairs until the insurance company can inspect the damage and approve the repairs. 
Finally, home-based business contractors should choose a trusted insurance broker, who takes time to learn about all aspects of their business and its risks, before bringing it to market. Your trusted broker will choose the right types and amounts of insurance coverage appropriate for your home-based contracting business and guide you through the claims process in the event of a loss.