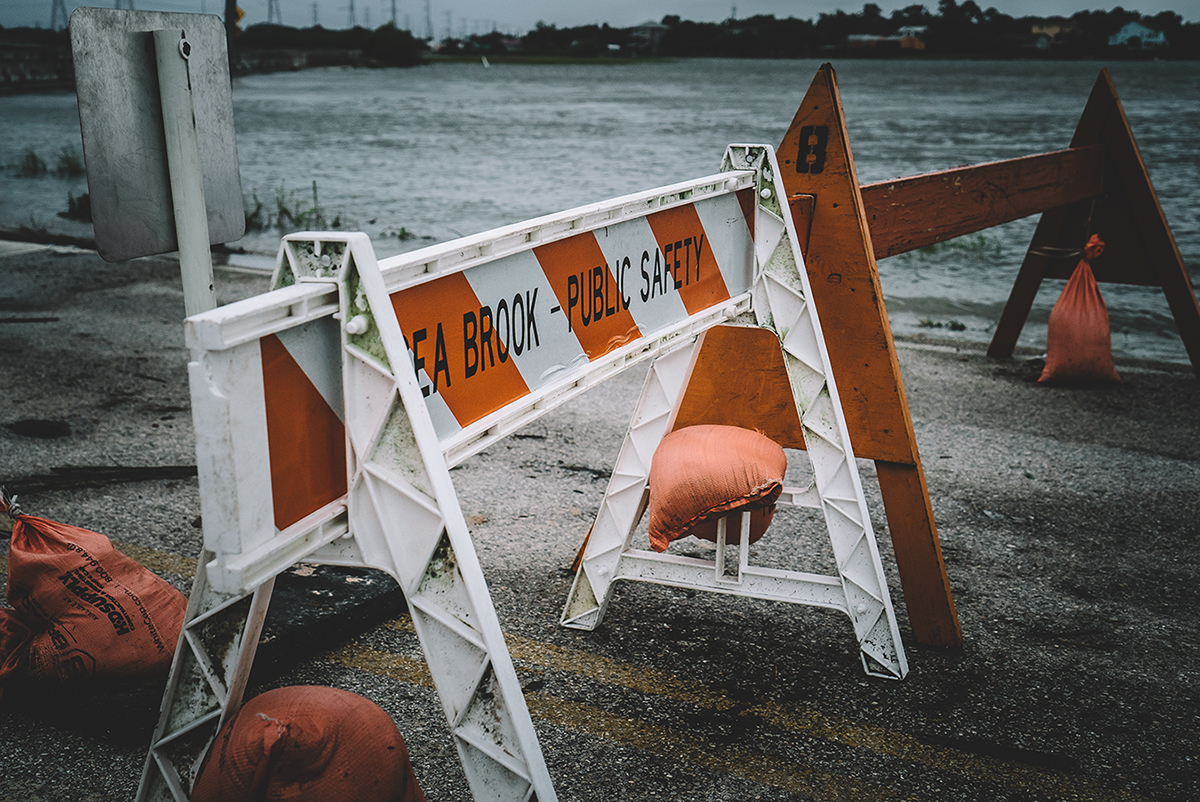 8 steps to help manage risks to your jobsite from hurricanes
The Atlantic hurricane season, which began June 1, is officially forecasted to last until November 30. While these dates historically describe the period each year when tropical cyclones form in the Atlantic basin, it is possible they will form outside these two dates.
Of course, 2017 was a particularly destructive hurricane season. It was the first season on record during which two Category 4 hurricanes—Harvey and Irma—made continental United States landfall in the same year. In terms of hurricane intensity, September 2017 is now recognized as the single most powerful month ever recorded in the Atlantic. Hurricane Irma gained the distinction of becoming the strongest Atlantic storm on record—excluding the Caribbean and Gulf of Mexico. Total insured losses for 2017 hurricanes reached $215 billion.
According to the Colorado State University Tropical Meteorology Project, fourteen named storms, seven hurricanes and three major hurricanes are expected this season. While this is only an estimate, all companies operating in the construction space should prepare in advance for a hurricane's disruption of a jobsite.
Proper risk management during this hurricane season can begin for your construction company by determining which areas in the U.S. are most likely to be hit by hurricanes. According to the National Oceanic and Atmospheric Administration, 40 percent of all U.S. hurricanes strike Florida. Texas, Louisiana, North Carolina and South Carolina follow Florida, in that order. Since a documented hurricane has never made landfall on the West Coast, you can remove hurricane damage from your list of concerns if this is where your business operates. Of course, contractors operating on the West Coast need to remember rainfall from tropical storms can introduce excessive amounts of rain to Southern California, resulting in ruinous mudslides and flash flooding.
Anyone watching the news this past September will realize property damage from hurricanes can add both cost and time to a construction project. While it is not possible to fully predict when each hurricane will occur, contractors can prepare for all hurricanes with a documented and well-rehearsed contingency plan.
Survey work sites to determine potential exposure to high winds and flooding from hurricanes
Protect jobsites and project timelines by evaluating site-specific risks to people, equipment and property
Properly secure materials and equipment likely to be disturbed by the hurricane
Anticipate alternate construction plans should a hurricane event occur at a jobsite
One of our carrier partners, The Travelers Companies, has outlined these additional steps to help manage risks to construction worksites from hurricanes:
Begin the risk management process by developing a preparedness checklist. Identify all areas in need of protection from a hurricane's effects. These can include field office trailer equipment files, tools, heavy equipment, generators, compressors, welding machines, cranes, cranes on barges, tugs, work boats, fuel tanks, permanent materials and forms.
Draft a relocation plan for people and equipment in the event of a hurricane. Make plans to relocate or protect equipment and watercraft, including tugs and barges, if a job is situated on or near water. Build in the amount of time it would take to complete relocation into your plan.
Secure necessary supplies in advance of a hurricane warning. As in all aspects of your construction business, advance planning is essential. Determine that tie-downs, banding material, blocking, anchors and other necessary protection supplies are available and organized before a hurricane has been identified by the National Weather Service.
Prepare to take action during a hurricane watch. Your project superintendent should review the preparedness checklist, develop a plan to protect the jobsite, identify items to secure and review options to move material and equipment to higher, protected ground.
Prepare for the arrival of hurricane-force winds within 24 hours of a hurricane warning. The project superintendent may need to implement all protection measures.
Suspend all work activities when landfall is predicted in the area of a jobsite within 24 hours. Complete the hurricane plan by assigning staff and timetables for completion. Evacuate all personnel.
Assess damage, prevent theft and begin cleanup once the storm has passed. Hazards may include unstable structures, downed power lines and wet or damaged electrical panels. Secure the worksite, including any equipment or materials being permanently installed. Assess and document damage. Notify appropriate utilities.
Contact your trusted insurance broker for damage assessment and claims. While construction companies should promptly make repairs to prevent further damage to buildings and property, delay permanent repairs until your trusted broker can inspect the damage and work with your carrier to get full, complete payment on approved repairs.