4 solutions to common challenges with the complex wording in project contracts
Thursday, October 15, 2015
General contractors, subcontractors and business owners risk substantial financial loss if they enter into contracts that are not supported by their insurance program.
This risk has increased since the Insurance Services Office (ISO) made significant revisions to Additional Insured Endorsement forms in 2013, creating even more unexpected exposures and liabilities.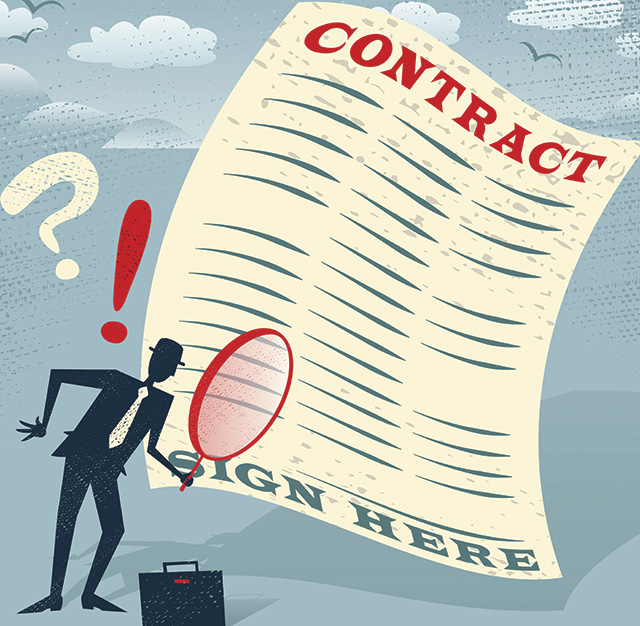 There are now dozens of Additional Insured Endorsements which require careful review for compliance. To keep your bottom line strong, it's important to work with a broker who is able to obtain the right additional insured terms and coverage. Be sure to obtain additional insured endorsements with the broadest available language to meet these contractual requirements, as well as augmenting the contract language. When you get the additional insured wording right the first time, you save money in the long run.
The below points highlight four challenges and solutions to help general contractors, subcontractors and owners get it right when it comes to the complex language associated with additional insured endorsements.
1. Additional Insured status terminates upon project completion
Businesses are often contractually required to indemnify owners and general contractors during construction operations and after the project is completed. However, many general liability policies limit coverage for general contractors and subcontractors only during ongoing projects. The failure to provide coverage for the contractual obligation could put the general contractor or subcontractor in breach of the contract or cause them to be uninsured for the assumption of liability in the contract. It is important to review construction contracts to ensure that liabilities assumed are appropriately addressed and to work with a competent broker who is able to acquire the appropriate and adequate endorsements.
For example, a plumbing contractor needed to obtain coverage for a claim that was tendered five years after the project was completed. The claim involved a hot-water pipe that broke and burned a tenant in the building. The tenant sued the building owner, who sought coverage under the plumber's general liability policy. The plumber was contractually required to provide this coverage to the owner. However, the policy provided completed operations coverage, so the plumber was covered and not exposed to any of the damages resulting from the lawsuit.
2. Erosion of limits caused by multiple contractual agreements
Subcontractors, for example, frequently enter into many agreements where they assume the liability of others—such as owners and general contractors—through indemnification agreements. Because the parties being indemnified are essentially sharing the client's general liability limits, any claims against the indemnified parties can erode the limits available to the client. The exposure for a lack of limits available to the client could potentially be in excess of $1 million.
Have your broker benchmark limits and gauge the appropriate level of coverage that would accommodate any number of additional insureds. Ask the broker to negotiate with insurance carriers to provide general liability aggregate limits on a per project basis. It can save you in the long run.
For example, a contractor's review of the contractual compliance risks associated with signing multiple contracts revealed that the contractor was legally required to provide project specific limits under many contracts. This led to a restructuring of their program to meet its contractual obligations and subsequently cover a $1.2 million claim involving a widespread HVAC system failure.
3. Lack of coverage for third parties that have no direct written
Contractors frequently agree to indemnify entities that are not party to a contract. An indemnified entity could be a project owner, tenant or owner of an adjacent property near the jobsite.
An uninsured exposure could exist if the upstream party is promised coverage but does not have a direct written contractual arrangement with the client. The exposure for agreeing to provide indemnity without having coverage to support the agreement could become extremely costly and time consuming.
Make sure your broker arranges special endorsements to protect contractors and property owners who do not have direct, written contracts with a named insured but, nonetheless, are required to have coverage.
4. Restricting coverage to only when named insured is at fault
Many additional insured endorsements, usually containing the phrase "caused in whole or in part by," provide additional insured status only if the named insured is at fault.
This restrictive language, found in many of the revised policy endorsements, is typically not recommended to clients given that it could take many years to prove "fault" in a court of law. This results in the additional insured having to provide its own defense and could mean that the contractor is in breach of their contractual obligations and potentially be exposed to defense costs.