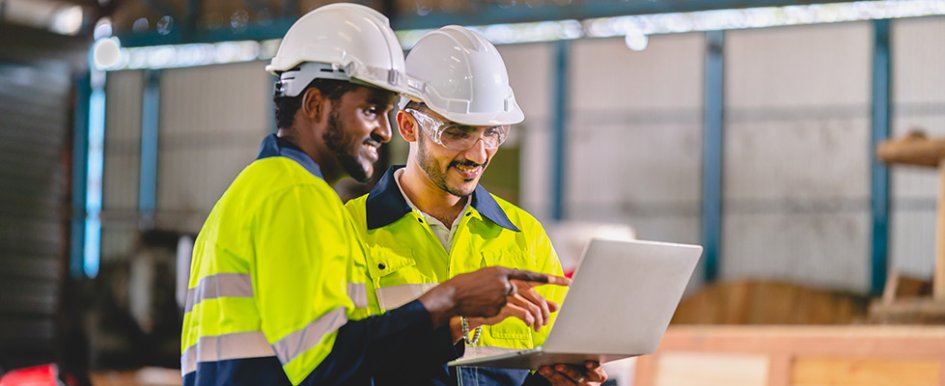 Building a foundation of accountability
Thursday, November 9, 2023
Every commercial or residential building, no matter how unassuming its appearance, is the culmination of collective endeavors by designers and proficient tradespeople. Carpenters, masons, electricians, plumbers, drywallers, roofers and numerous other skilled individuals work in collaboration to ensure that the building functions as a contemporary, sturdy and secure structure. Concealed within its walls, doors, ceilings and floors lies an intricate network of pipes, wires, ducts and tanks that form the backbone of its modern functionality. These are all things to keep in mind when thinking about contractual risk transfer and how to build a foundation of accountability.
At every stage of the construction journey, a multitude of challenges may emerge. Whether they stem from errors committed by contractors or subcontractors, or from unfortunate jobsite accidents causing bodily harm or property damage, the inevitability of an insurance claim looms large, often accompanied by subsequent legal actions. Lawsuits frequently encompass multiple contractors associated with the site in various capacities.
In fact, according to a recent report, the value of disputes in North America rose 42% from 2021 to 2022. This was on top of inflation, which continues to create economic uncertainty. Compounded further are the impacts of social inflation and an increase in nuclear verdicts, which usually exceed $10 million. To ensure accountability and minimize the need for court involvement, contractual risk transfer becomes a primary objective. 
Good contractors understand the importance of hiring reliable subcontractors, as those contractors' reputation and business prospects depend on it. However, even the most reputable contractors recognize the necessity of working alongside a competent attorney and an experienced insurance agent or broker to properly allocate and assign risk.
In simpler terms, it can be said that good contractors also rely on well-crafted contracts to protect their interests and manage potential risks effectively.
Essential Contractual Components for Transferring Risk
When it comes to construction projects, an insurance professional well-versed in the field ensures that clients, be they construction project owners or main contractors, are adequately safeguarded. This involves implementing crucial contractual components such as:
1. Insurance and indemnification agreements
These contracts shield the insured party from risks arising from other entities like architects and subcontractors. Each agreement should incorporate:
An "additional insured" provision applying to both ongoing and completed operations that adds the main contractor to the subcontractor's general liability and umbrella policies for any claim caused in whole or in part by the named insured.
A waiver of subrogation, preventing the subcontractor's insurer from seeking reimbursement by making a claim against the owner or primary contractor.
2. Subcontractor agreements 
These contracts outline the specific terms and conditions governing subcontractor responsibilities, project deadlines, payment arrangements, work area specifications, safety and jobsite cleanup protocols, working hours and more.
3. Certificates of insurance (COI) 
These documents serve as confirmation that all the required coverages outlined in the insurance and indemnification agreements are in place. 
A knowledgeable agent or broker will recommend the use of a proactive certificate management system to ensure subcontractors' policies remain up to date. Additionally, clients are reminded of the significance of ensuring that certificates align with the contract's stipulated terms. By diligently incorporating these contractual elements, contractors can establish a comprehensive risk transfer framework, protecting their clients' interests while mitigating potential liabilities.
A Closer Look
Although we have provided a brief overview of contractual risk transfer, there is much more to delve into regarding this subject. As a valuable resource, the International Risk Management Institute Inc. (IRMI) offers a comprehensive white paper titled "Effective Contractual Risk Transfer in Construction," available for free upon registration for their weekly newsletter, IRMI Construction Risk Manager. This informative white paper covers various essential topics, including:
Outdated insurance requirements — "Insurance requirements are often given little to no thought by contract drafters, who may copy and paste requirements from prior contracts without consideration of current market conditions and policy language," IRMI notes. "This practice creates unnecessary friction in the contracting process."
Statutory limitations on risk transfer — "Most states limit the amount of risk that can be transferred in certain types of construction contracts. Running afoul of the applicable anti-indemnity statute can nullify the indemnification provision unless appropriate 'savings' language is included."
Certificates of insurance — "Certificates of insurance are an important tool for documenting coverages required in the contract. A proactive certificate management system will assist contractors in ensuring contract requirements are met."
An important point regarding those statutory limitations: To ensure the fullest possible protection and compliance with statutory limitations, make sure the indemnity clause includes the phrase "to the fullest extent permitted by law."
Aligning With the Proper Professionals: A Crucial Step Toward Success
In the same way that collaborating with skilled designers and subcontractors is paramount to creating a secure and operational structure, partnering with a knowledgeable insurance agent or broker and seeking guidance from a construction risk-transfer law expert are pivotal measures to position oneself as a beneficiary of the industry's growth, rather than falling victim to its pitfalls.