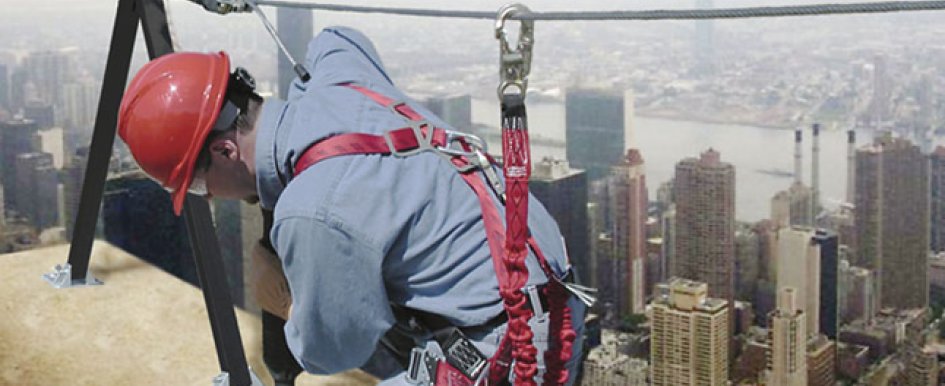 Manage your company's safety procedures to prevent workers' compensation claims.
There are numerous resources to help construction companies prevent workers' compensation claims. Companies can refer to their insurance carriers and agents or broker partners who employ consultants specializing in worker safety and injury prevention. They can also engage third-party consultants and public agencies that concentrate on various aspects of injury prevention, injury and claim management and cost-containment. 
Additionally, supervisors and field employees probably have the best ideas on how to improve workers' compensation claims prevention within your company and are likely able to identify what initiatives are working with the current program. Management should ask these employees what they perceive to be positives and negatives within the company's safety and injury prevention programs.
The top five loss control methods that companies can implement are management accountability and performance management, new-hire screening, new-hire and job-transfer skills assessment and orientation, required daily pre-job meetings, and accident review and corrective action implementation.
1. Management Accountability and Performance Management
A company's efforts to prevent worker injury and claims rely upon management and supervisor accountability and appropriate performance measures. Naturally, employees focus on the efforts that are most critical to their success within the organization. Therefore, worker safety should be made a key factor in the internal success of supervisors and field employees. There are a several ways to stress the importance of worker safety to your employees: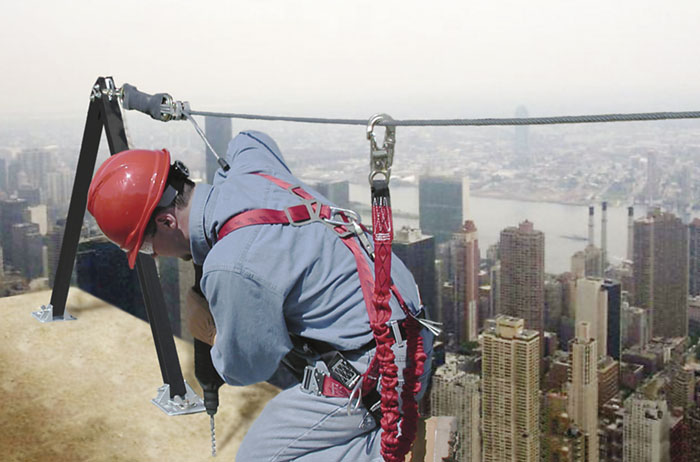 Upstream Measures—This involves the establishment and verification of critical activities in the field that are designed to prevent injury. The company has to make clear what is expected of field supervision and management. Management has to understand the company's historical injury frequency and severity drivers and establish activities that are designed to reduce the likelihood of these injuries. The company should also track supervisors' safety performance and regularly report their results. This will hold them accountable and result in improvement. Senior management should maintain a degree of presence in the field and should audit field safety reports. This will make or break an accountability program.
Downstream Measures—This involves financial tracking and loss cost allocation. While upstream measures are the preferable way to ensure safe practices within a company, the reality is that financial tracking has to be in place for management to know what the most important issues are within the company. This knowledge allows management to focus on efforts that have the most impact on the organization.
There are a number of downstream measures that can be implemented in a business. Companies should establish claim data reports and financial tracking mechanisms to regularly report claims activity and financial results for individual operating units. They should also establish metrics that are directly tied to the profit and loss of the company, business unit and individual projects. These metrics should cover cost per man hour, incident rates, cost as a percentage of revenue and cost as a percentage of payroll.
Take steps to encourage all operating units to improve. When monitoring and reporting on these aspects of the company's operations, take advantage of peer pressure and publicize the results as appropriate. Also, set realistic goals for workers' compensation exposure improvement for units on an individual basis. Be realistic in the level of claim cost that can be directly allocated to the business unit, division or project level. Some companies may need to set a cap on single-event dollar maximum (within the deductible level, for example) that will be "charged" to a project in the event of a workers' compensation claim. Whatever the solution is, it should include a financial impact. Lack of financial incentive may reduce the effort to improve.
2. Employee Screening and Hiring Procedures
When a company hires new employees and needs to indoctrinate them into the organization's way of executing work, this is the first opportunity to manage how those new employees will perceive the organization and the value it places on safety. The first steps of screening should involve drug and alcohol testing, motor vehicle record checks, criminal background checks, credit checks and possibly some physical-capability evaluation to make sure employees can meet the everyday demands of the job. Also, hiring managers should receive hiring training. They should be fully knowledgeable of the company's policies and procedures and have the interviewing skills to properly assess new employees. They should also communicate the company's values during the interview process, including the high level of importance that is placed on safety.
3. New-Hire and Job-Transfer Skills Assessment
When a company hires a new employee or transfers an employee from one operating unit to another, management has to understand the employee's gaps in knowledge of processes, safety devices, personal protective equipment, etc. To understand where the employee needs additional training, the company should conduct a skill evaluation. In construction, there are too many potential dangers to assume that any recently hired or transferred employee understands all safety concerns in the new position.
4. Daily Pre-Work Planning Meetings
The upstream activity of a daily pre-work meeting can have a dramatic positive effect on safety, claims reduction and productivity. Additionally, this is an activity that can be tracked, measured and verified by senior managers and supervisors to assess the quality of the effort. These types of meetings generally involve some sort of document that has to be completed by the foreman or lead supervisor for each crew. Periodic auditing provides an avenue for constant improvement of the process and demonstrates senior management's commitment to the concept.
Regardless of the form or document that is used, the process should be based on the following questions:
What tasks have to be completed today in order to remain on schedule? This provides a production goal for that day so that the crew has set expectations.
In order to complete the tasks for the day, what tools, materials, and equipment do we need? This provides verification that all the required items are onsite so that employees do not waste time if the necessary resources are not readily available. Also, if the proper tool or equipment is not available, employees may take shortcuts, which could result in injury.
Based on the day's task and the equipment and materials required, what are the relevant safety issues that should be discussed? Do the workers have the necessary personal protective equipment? Does it need to be inspected? Are the employees properly trained, and are experienced equipment operators available? Are there any exposures that have not been encountered previously? Did we have any problems yesterday that need to be discussed?
5. Accident Review and Corrective Action
When an accident occurs, thorough investigations and corrective actions have to take place. An accident typically involves a chain of events that led up to the incident. Usually, this breakdown in process can be identified through investigation. The concept of root cause analysis is critical. Until a company identifies the root causes of an accident, the ability to prevent reoccurrence of a similar event is reduced.
If you see a trend of similar accident causes, your internal accident investigation and root cause analysis process is not working. One of the most critical aspects of accident investigation is the corrective action implementation. What has to be completed to correct the situation and prevent reoccurrence? Who is assigned the task and is accountable for verifying it has been completed? Are we sharing lessons learned within the entire company to communicate the pertinent issues and proper controls?
Disclaimer: Information, comments or ideas that are presented herein are for general educational and informational purposes only, and do not constitute a solicitation to buy insurance. Neither the author nor Arch Insurance Group represents or warrants that the information contained here is complete or accurate. Nothing presented herein is intended to, nor shall be construed to, interpret, modify, alter or amend any terms or conditions of any contracts or policies of insurance that have been or may be issued by any insurance company within the Arch Insurance Group and the terms and conditions of such contracts shall be controlling. The views expressed herein are solely those of the author and do not necessarily reflect the views of Arch Insurance Group. The information contained herein is not to be construed as legal advice or opinion.