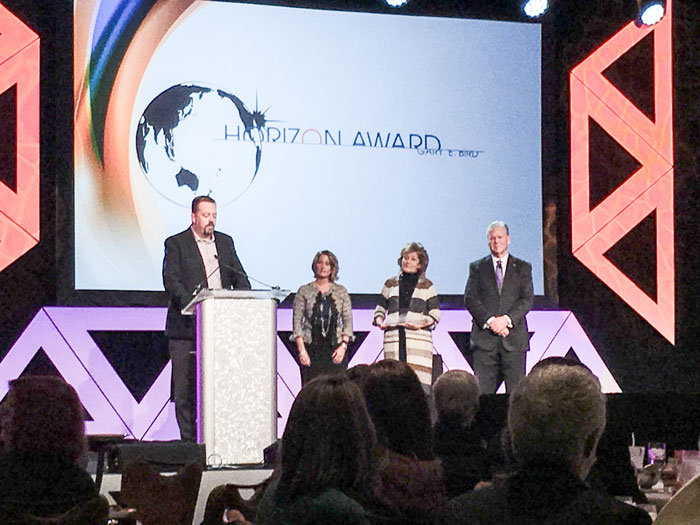 Risk management professionals convene to help shape a smarter jobsite
For 37 years, the International Risk Management Institute Inc. (IRMI) has hosted its national Construction Risk Conference (CRC), which brings project owners, general contractors, subcontractors, developers, insurers and insurance agents and brokers together to explore breakthrough strategies and techniques for improving insurance coverages, controlling costs and fine-tuning risk-management programs. This year, the annual CRC was held at the JW Marriott in Indianapolis, Indiana, November 6-8, and hosted nearly 1,800 attendees.
With the aim of simplifying the management of risk, IRMI publishes resources for technical content and provides continuing education, certifications and conferences. "Our goal is to help elevate the level of expertise and professionalism in the construction risk community, making construction projects safer and more profitable," said Lisa Harrington, IRMI's executive vice president and chief marketing officer.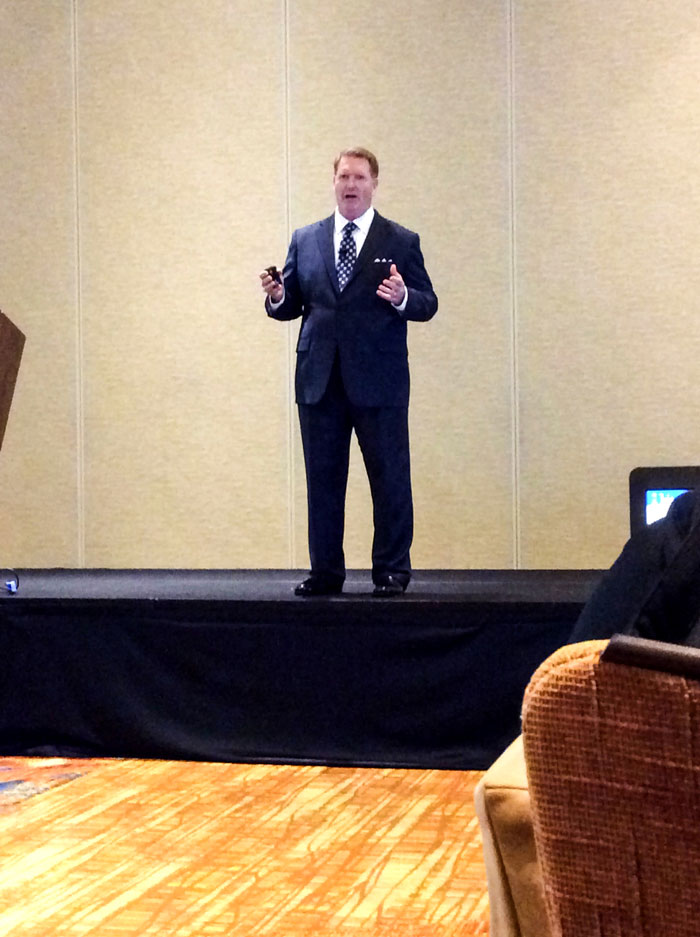 According to attendee and litigation attorney William Bogdan, "Having never swung a hammer or written an insurance policy, I am always looking for industry information that will help me defend contractors. Knowing how the businesses of contracting and placing insurance work gives me greater insight in addressing the challenges presented in construction-related lawsuits." Bogdan represents contractors in personal injury and indemnity actions for Lynch, Gilardi & Grummer, and not only attended this year's conference, but also supervised several roundtable discussions in IRMI's "Beginners' Boot Camp" for new construction risk professionals.
Outside of the boot camp, this year's course offerings featured three general sessions and more than 30 educational sessions presented by over 70 nationally recognized insurance, risk management, safety and surety experts. Construction companies of all sizes were represented by their risk, insurance and safety managers. Attendance was comprised of 31-percent contractors, 27-percent agents/brokers and 25-percent insurance companies, with the remaining percents being consulting firms, law firms, project owners and representatives of various associations.
A number of educational sessions were dedicated to addressing the need for coverage of and preparation for the industry's top concerns. In the opening general session, presenter Mike McGavick, CEO of XL Group, fielded questions submitted by registered attendees, many of which focused on technology, including drones, robotics, 3-D printing, driverless vehicles, cyberattacks and fraud protection. "The construction industry is growing at a rapid pace, and technology is changing the way we do business," said IRMI's Harrington.
There was no shortage of conversation about the labor shortage and the industry's efforts to solve the problem. According to IRMI President, CEO and Co-chairman Jack Gibson, "Contractors are dealing with unique risk management challenges stemming from the lack of qualified and well-trained workers, new construction technologies and new competitors entering their markets."
"[McGavick's] discussion about difficulties finding personnel in both the construction trades and the insurance market were on point, and should have opened many eyes to this issue/concern," said attendee Ron Arthur, vice president and claims manager for ACIG Insurance Company and American Contractor Insurance Company Risk Retention Group. Arthur has attended CRC 10 times, presented at CRC once and participated in Tool Box Talks on several occasions. With his retirement set for January 2018, he attended one more time to gain more knowledge about changes coming in contractor-controlled insurance programs (CCIP), insurance wrap programs and a session on builders risk insurance programs.
Some of the more popular educational sessions included "Problematic Additional Insured Endorsements," presented by Craig F. Stanovich, co-founder and principal consultant of Austin & Stanovich Risk Managers LLC and Jeffrey J. Vita, partner at Saxe Doernberger & Vita P.C.; "Fifty Shades of Gray—Anatomy of Soft Cost Coverage in Builders Risk Policies," presented by Tony Rastall, divisional director of Ed. Broking, and Susan Gordon, director of risk management at Zachry Holdings Inc.; and "Navigating the Construction Risk Minefield: Surety, Legal and Otherwise," presented by Susan Hecker, area executive vice president and national director of contract surety at Arthur J. Gallagher & Co., and Michael C. Zisa, partner at Peckar & Abramson P.C.
While contract specifics and insurance queries maintained the attention of attendees, other session topics, such as "Active Shooter: Are You Prepared?," presented by Rob Berryman, safety consultant at American Contractors Insurance Group, punctuated the recent mass casualties in Las Vegas, Nevada, and Sutherland Springs, Texas. "The 'Active Shooter' materials went straight to my office manager as soon as I got them," said Bogdan, who has attended CRC five times.
The Gary E. Bird Horizon Award was presented to Shawn Connick and Ashley Hogue of Charles Pankow Builders Ltd. Sponsored by Travelers, the award recognizes a commitment to improving construction risk management through the implementation of innovative, cost-effective and efficient techniques. The award acknowledges the duo's thoughtful creation of "The 8 Lethal Hazards," a booklet to help increase awareness and understanding of the eight most dangerous hazards encountered in operations that could cause serious injury or a fatality. The booklet was introduced to teams coupled with training to ensure a clear message was delivered across the entire organization. "We had a vision to promote the concept of serious injury, and partnered on this effort to distill that information in a more relatable way," said Connick, director of safety at Pankow Builders. "It's the only program I have introduced that has had zero pushback. Not overly complicated, not overly technical, it's one of the first efforts in the company's history that has created a collaborative partnership, with teams working together, allowing them to relate to each other."
Efforts such as this are at the core of IRMI's mission and the CRC conference itself. The 38th CRC will be held November 4–7, 2018, in Houston, Texas. For more information and to register, visit irmi.com/conference/crc.