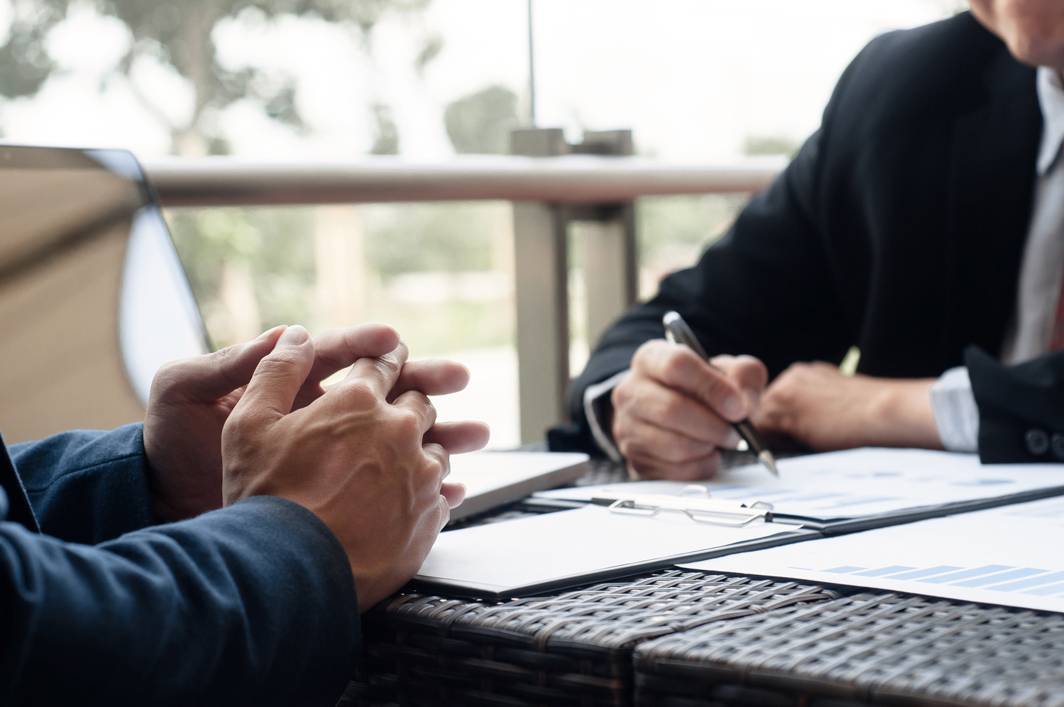 Kaufman Lynn Construction's path to becoming one of South Florida's largest contractors
Tuesday, February 5, 2019
In a challenging era of labor shortages and high construction demand, many contractors struggle (understandably) with substantial backlogs of work and an inability to service as many building projects as they might like.
While increasing automation in the back office and the future promise of it in the field will gradually alleviate some of these woes, Kaufman Lynn Construction, based in Delray Beach, Florida, has found a path that currently allows the 30-year-old company to not only operate as one of South Florida's largest and most successful contractors, but also to expand into new markets in North Carolina and Texas.
Opportunity in Adversity
Michael Kaufman has occupied the helm of Kaufman Lynn since the firm's inception in 1989 and started the business with a solid grounding in the building industry. A graduate of the Rinker School of Building Construction at the University of Florida, Kaufman always planned for a career in the building sector.
Kaufman's first job after graduating from college was as an estimator at Stiles Construction in Fort Lauderdale, Florida, where he honed his estimating skills, learned the importance of maintaining accurate data and adopted the firm's commitment to integrity as part of the company brand—all of which he would ultimately bring to the establishment of his own company several years later.
Kaufman went on to serve as vice president of Siegfried Construction in Delray Beach, Florida, where he oversaw the estimating department and served as senior project manager on multifamily, commercial and institutional projects, ranging in value from $500,000 to $16 million. In 1986, he co-founded Haynes Kaufman Construction and served as vice president and chief estimator.
"I started [Kaufman Lynn Construction] after finding myself out of work with a growing family to support during Florida's economic struggles," Kaufman said of his unintended leap into self-employment.
"It was the result of adversity and opportunity. I dusted off my tools from college and took on odd jobs for homeowners and commercial property managers while looking for opportunities to break into the commercial, ground-up side of the construction industry," he added, recalling the first signs of his willingness not to be defined by a particular niche. That flexibility would ultimately help his company grow to be one of the Sunshine State's largest firms, with an annual revenue of more than $300 million.
Kaufman started out as a subcontractor by using a $12,000 loan from his family to purchase supplies and make initial payroll for his small crew. One of his company's first jobs was as a subcontractor to the general contractor who was building the Hecht Athletic Center at the University of Miami. Kaufman's crew performed the form placement and structural concrete finish for the building.
Kaufman credits the job with quickly teaching him the importance of accurate crew sizing and maintaining cash flow. "Successful completion of these first projects led to other opportunities," he explained, "allowing me to steadily build the scope and scale of the company's work."
Defying a Niche
For Kaufman, scaling meant being able to work in a variety of market sectors and being able to shift personnel from one type of construction to another seamlessly—no small feat in the construction industry, where firms are often defined by the niches they serve.
Today, Kaufman Lynn's core markets are unusually diverse and include construction projects in higher education, K-12 education, multifamily, mixed-used and office buildings, and public-sector work that has included parking garages, public safety enterprises and city halls. Of course, that kind of work flexibility also requires the continual hiring of staff and intensive training.
"We look for professionals with a broad background and the flexibility to operate in different construction sectors," Kaufman explained. Employee training and development is ongoing and includes weekly mentoring sessions and annual performance reviews, both of which are designed to help staff build their skills and knowledge in ways that are beneficial for their personal careers and the company's growth trajectory as a whole. Kaufman said that professional development often includes assigning lateral moves into a different market sector or rising responsibility within an existing market for staff members.
Speaking to his company's efforts to operate in many different market sectors, Kaufman said it's a style of business governance that is "inherently entrepreneurial." But the risk involved can also seem counterproductive at times. "I developed my set of skills through failure," he added. "A good failure is—more often than not—a powerful lesson."
Risk itself is inherent in the construction industry, however. And Kaufman Lynn, like the industry as a whole, felt this powerfully during the Great Recession. "From 2009 to 2010, our revenues dropped by more than 80 percent," Kaufman recalled. That would be enough to drive even the most stalwart CEOs to abandon ship, but Kaufman held firm and still managed to make a small profit.
"Our response to the 2008 economic downturn exemplifies our willingness to take calculated risks in the face of uncertainty," he said. "Rather than hunkering down, I recognized an opportunity to break into the next level of construction, which led me to invest in new talent and upgraded systems." With the small profit the firm garnered during the worst years of the recession, Kaufman Lynn invested in new project-management software and hired a new director of operations for multifamily projects to help the firm further expand its market reach.
"The Kaufman Lynn Construction business model focuses on diversification and agility," Kaufman explained, and that's been the firm's secret to maintaining profit, even during economic downturns. The company works in a variety of public and private markets and adjusts its teams' tasks with the inevitable ebb and flow of individual markets.
Kaufman said he's also conscientious about surrounding himself with a team of professionals who share his ability to make fast, yet informed, decisions based on a combination of intuition and market data. "This allows [us] to respond quickly to market changes, taking advantage of pockets of opportunity that are present, even in [times of] adversity."
For example, during the recession in 2008, when Kaufman's team recognized that shifts in housing preferences and the logical outcome of the mortgage meltdown would deplete income in the single-family residential market, they looked to the self-storage market as an opportunity for growth.
Building Careers, Not Just Jobs
As a result of this persistence in looking out for new markets and opportunities, Kaufman Lynn decided to expand to the Florida Gulf Coast in 2016, opening a new office in Fort Myers, and also began entering markets in Texas and North Carolina. Kaufman said he expects to begin expanding into the Tampa/St. Petersburg market in 2019. He feels all of these markets share features of robust population growth and economic resilience.
How does the firm manage this level of expansion in an industry plagued by a skilled-labor shortage? Kaufman credits his company's new "culture of engagement" initiative launched 2 years ago. "It is a cultural philosophy of focusing on helping all our associates be successful," he explained.Specific components of the program include setting employees on formalized career paths, aligning that path with their performance, and offering ongoing mentorship and leadership training.
He asserted that the program helps tremendously with employee retention because it, "provides associates with a clear understanding of advancement opportunities and the skills required to take advantage of [them]," adding that performance alignment is tailored to each individual and addresses both personal and company goals.
Addressing the impacts of labor shortages isn't just about looking for and retaining talent, however. Kaufman said a continual exploration of new geographic regions also helps the firm address market fluctuations and access new talent. The company recently retained a full-time, in-house recruiter whose sole focus is finding talent that matches company projects and finding ways to be more innovative in searching out that talent.
"The industry landscape is ever-changing and, therefore, exciting," said Kaufman. "We maintain a laser focus on continuous improvement and career building for all our associates, while also paying attention to the level of service we provide our clients."
Growing into the Future
Kaufman Lynn's reputation aided in the firm's winning the 2010 project to restore Miami's historic Freedom Tower—a trophy win. Built in 1925, the tower's current owner, Miami Dade College, hired Kaufman Lynn to provide a top-to-bottom restoration of the national historic landmark that included the exterior and interior of the building.
"Due to the requirement to preserve the historic integrity of the building, we had to refabricate the construction materials to match the [building's] original elements," Kaufman said.
The restoration covered 90,000 square feet, including art galleries and a ballroom. The completed project won recognition from Engineering News-Record as the best renovation/restoration project in the country in 2013. Such accolades have won Kaufman Lynn business- and revenue-expanding projects like the $150-million expansion of automotive giant J.M. Family Enterprises' Deerfield Beach campus.
"Succeeding over 30 years isn't easy," Kaufman said. "It requires strong talent, solid relationships, a continual focus on safety, and a commitment to customer satisfaction on every project, whether large or small."
Reflecting on how his company has come so far in three decades and how he has survived the ups and downs of markets, he said, "Construction isn't for the faint of heart. To survive and excel, you must know your numbers, be prepared for economic upheaval and never compromise your integrity."