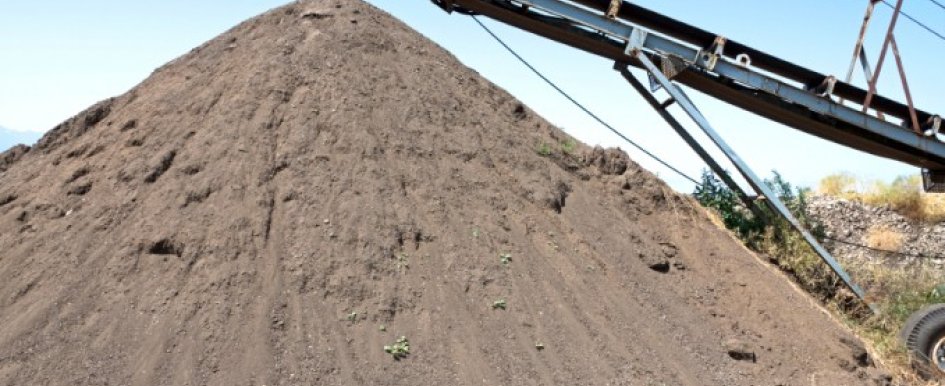 Topsoil alternatives provide a safer, eco-friendly and more affordable option for construction projects
Monday, November 16, 2015
For construction business owners, site prep can be a frustrating step in the project process, and often, topsoil is just one more issue in a slew of problems. Different locations require different topsoil specifications, and the materials are not always available at an affordable price. Profile Products' ProGanics Biotic Soil Media is an eco-friendly, hydraulically applied topsoil alternative that is engineered to provide a 6.0 pH, 90 percent organic matter, high moisture retention and a balance of other ingredients to promote rapid and sustainable vegetation growth. According to the ProGanics website, the patent-pending solution has been designed as a topsoil alternative that accelerates the development of depleted soils/substrates with low organic matter, low nutrient levels and limited biological activity. Adam Dibble, a project manager at ProGanics, answered several questions about this topsoil alternative below. CBO: Why should business owners consider a topsoil alternative on construction projects? AD: One of the limitations of topsoil is it varies from batch to batch depending on where the project is located. The specifications for topsoil are often drawn by engineers who do not have a soil background, which means the topsoil may not be specified to a project's needs. Some projects have topsoil that is not at all right for the job. There are a lot of parameters to choosing the correct topsoil—but the lowest price will almost always win. Contractors will go to the supplier with the best prices, so ProGanics created a growing medium that can be hydraulically applied, which cuts out the need for topsoil. The application process is built for projects where material needs to be applied to severe slopes, such as in cold weather where frozen ground surfaces create dangerous surfaces for construction equipment. By spraying the material evenly, the product created a reduction of cost, time and material. On a 2.5-acre project that was finished recently, the use of the topsoil alternative essentially saved the builders 100 truckloads of topsoil (illustrated in the infographic below). 

Source: Profile Products
The difference in material costs is about a 35- to 40-percent cheaper product. The alternative has been through several rounds of testing to ensure the owner gets the same product every time. Additionally, there is already a water component included with the seed when it is applied. ProGanics can be applied with the cap of a machine or a hose that can be a couple hundred feet long against the embankment. This product works great in hard-to-access areas, such as a steep slope on a roadside that is inaccessible with a truck. CBO: Are there any environmental benefits for builders? AD: Of course, the reduction of a hundred truckloads mentioned above is a huge benefit on its own. Additionally, though, all the materials are nontoxic and made of wood and bark fiber. The fiber is pre consumer—our plant is next to a furniture manufacturing facility, so we get the unused fiber from the factory. It's all biodegradable, which is a huge advantage because it's impossible to create more soil, but this is a close alternative. This is a big component against the use of peat—we aren't harvesting the product from bogs. CBO: What kind of project is this product used on most often? AD: Any project site or disturbed land that needs topsoil or a topsoil alternative. Commercial projects are a great application for the product because of the significant cost savings. Are you using a topsoil alternative on your current jobsite? Construction Business Owner wants to hear about your experience! Tweet us or email Associate Editor Elizabeth Manning.  For more information on ProGanics solutions, click here.