Why sourcing materials plays a critical part in obtaining high-level green certifications
Thursday, December 10, 2015
The green building revolution touches every aspect of construction, making the challenge of meeting certification standards increasingly important and potentially challenging for all those involved. Taking advantage of the opportunity to cut energy use and reduce the footprint of a new building or renovation requires planning and coordination among all parties involved.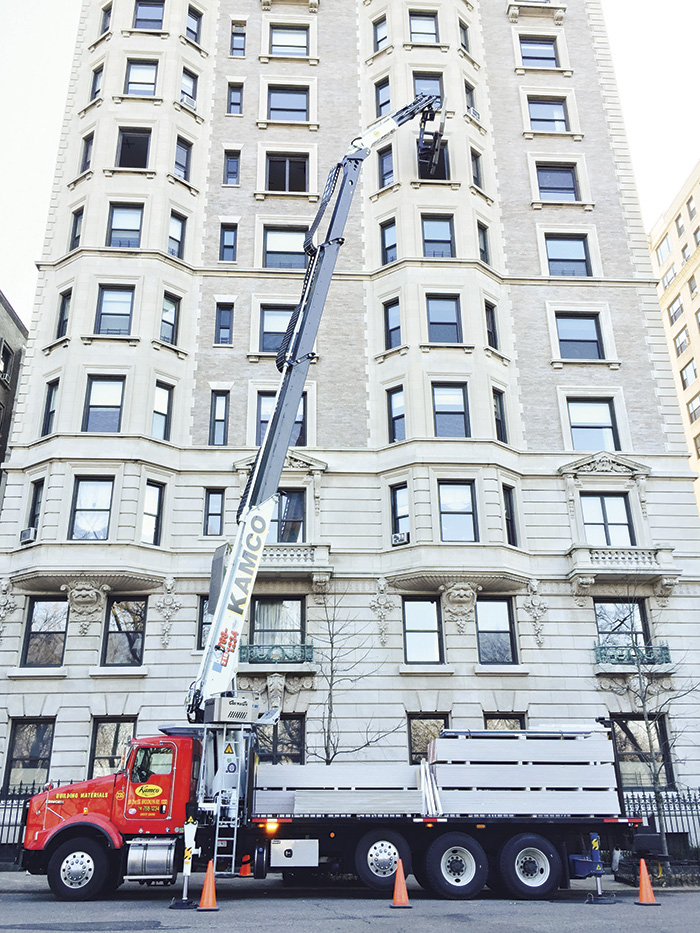 Building suppliers play a key role in ensuring that projects run smoothly and all specifications are met. In this new age, when building owners covet green certification offered by organizations, a new challenge exists when it comes to ensuring from where green construction materials are sourced. Sourcing has become a critical, essential part in obtaining high-level certifications.
More than 54,000 properties worldwide participate in Leadership in Energy and Environmental Design (LEED) currently. The current LEED standards call for more transparency in tracking the source of building materials. Earning the LEED certification offered by the United States Green Building Council (USGBC), which ensures a building uses energy, water and other resources in the most efficient way, is complicated.
The process is getting more challenging, too. The latest standards, LEED v4, call for more transparency in the sourcing of materials. Many manufacturers closely guard such proprietary information, leaving the supplier to play detective to ensure certification standards are met.
It is often up to the building material supplier to track the origin of materials to sure they fall within certification guidelines. Materials may need to be special ordered, and long delivery times can cause delays if the supplier is not communicating with clients carefully.
Keeping track of the sources of materials requires a building supplier to be organized and detail oriented. Suppliers who regularly work with manufacturers are best positioned to know where existing materials are sourced from and what new materials are available. Each project is an opportunity to build a database that can be leveraged for rapid use for future projects. A database reduces the need for time-consuming research and allows the supplier to quickly locate a manufacturer for a particular product.
It is important to remember the supplier's central role in the process. The supplier is in a position to work with architects and designers to make or suggest modifications, all while maintaining the integrity of the original building concept. As a facilitator, the supplier receives a list of the construction materials needed for a project and determines the availability and the source. The list of available products is then submitted to the architect and general contractor for approval. After it is approved, the supplier must gather LEED compliance letters from manufacturers as part of the certification process.
Two New York City projects illustrate the supplier's central role in helping a property owner obtain LEED certification: the Freedom Tower and Silhouette Condominiums. The Freedom Tower's observation deck, built by Godsell Construction Company, was awarded gold LEED certification. The supplier used steel framing studs from New Jersey and drywall from a New-York-state-based company. Because the products came less than 500 miles from the jobsite, points were earned that played an important part in garnering the high LEED rating. The Silhouette Condominiums in Brooklyn incorporated solar panels and other energy-saving features into its design. Significant design and construction efforts enabled this residential project to achieve platinum LEED certification, the highest level possible on the scale.
In a recent survey, conducted by McGraw Hill Construction, about half of respondents reported that they planned to incorporate sustainability or eco-construction into more than 60 percent of their projects by the end of 2015.
The same study identified concerns and benefits that inspired firms to adopt more green construction methods.
Besides lower energy costs and water usage, the study found that concern about overhead costs, work-related illness and stronger employee attraction and retention were driving decisions. Construction firms should be prepared to deliver on the expectation that a growing number of new buildings will be certified. At the very least, best green practices help the general environment by reducing the carbon footprint of a project during and after construction.
Ultimately, any challenges associated with meeting green standards can be surmounted through careful coordination with the building supplier.