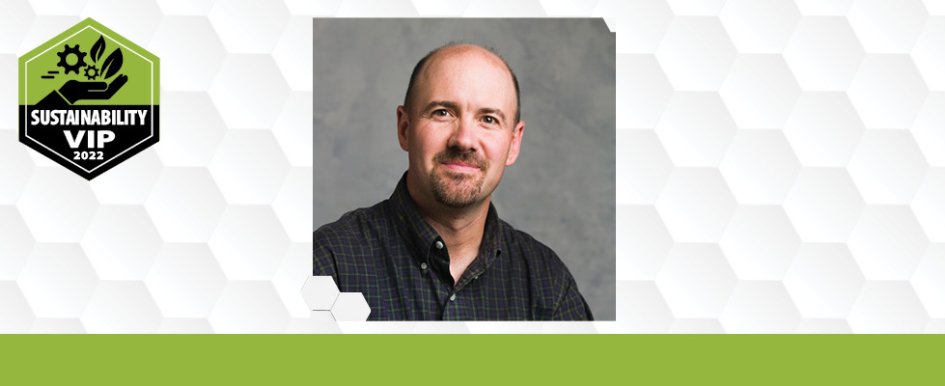 Sustainability VIP 2022 Finalist
Architect David Arkin, AIA, LEED, AP, has a favorite saying based on a quote from author Michael Pollon, who said, "Eat food. Not too much. Mostly plants."
"We like to say in the building industry, 'Build shelter. Not too big. Mostly plants,'" Arkin said.
Arkin is a principal at Arkin Tilt Architects, where he and his wife, Annie, and their team design commercial and residential buildings with a focus on using sustainable materials, such as straw bales and recycled materials.
He is also a 20-year member of the American Institute of Architects (AIA) East Bay chapter, and, for the last two years, a member of AIA's 2030 Commitment Working Group. The group supports what is known as the 2030 Challenge, commitment by a network of architects to make carbon neutral a design standard by 2030.
The Commitment supports the organization's belief that architects have a role to play when it comes to "mitigating and adapting" to climate change. Consequently, the organization's 12-member working group is striving to increase awareness of the environmental impacts of factors such as embodied carbon, which is the carbon emitted from certain building materials and during construction.
In fact, the nonprofit Architecture 2030 reports, "the urban built environment is responsible for 75% of annual global greenhouse gas emissions." Meanwhile, buildings account for nearly 40%.
"The construction industry has, for the last few decades, increased our awareness on the impacts of operational carbon, that is, the energy that it takes to run a building's heating and cooling and to power the lights."
"We haven't until recently focused on the carbon impacts of the construction materials and activities. In other words, what it takes to extract the limestone or slag out of the earth and heat it up to make Portland cement or steel or aluminum or other building materials," Arkin said.
"So, our working group's focus is on asking how we can reduce those impacts by using more renewable energy and learning if there are other building material resources, largely bio-based, that we can be looking to," he said.
A Wisconsin native, Arkin earned a degree in architecture from the University of Minnesota. He then worked in the Midwest for few years before landing in the town of Sea Ranch, California, working with the solar architect Obi Bowman before attending graduate school at University of California, Berkeley.
"That's where I took a deep dive into both sustainable architecture as well as planning," he said.
One AIA Working Group project has been the Design Data Exchange, which lists about 1,000 firms nationwide that have signed onto the 2030 Commitment. For the Exchange, firms can learn best practices and submit data from their own building projects ranging from location size, energy use intensity and carbon use intensity to water usage and other metrics.
"The firms report their portfolio of projects and how they're doing toward achieving carbon reductions in their operating energy," he said.
The Working Group recently began inviting firms to report their embodied carbon impacts as well, on a voluntary basis.
"But I think we'll see that that becomes one of the metrics that's calculated," he said.
Arkin says that while many in the building industry, both design and construction, have adopted energy use reduction in their buildings, the industry still has a way to go.
"We have had great success with the larger firms doing larger buildings," said Arkin, "but now our current focus is on getting the small and midsized design firms to embrace this mission and bringing it to low-rise construction."
The solution lies with building greater awareness, he said.
"It's a tighter market today and people are focused on lots of different things," he said. "And, these days, with rising material costs and supply chain issues, we're asking architects and builders to focus on one more thing," which can be difficult, Arkin says, when they're focused on completing the project on time and on budget.
"But it's imperative that we all participate in transforming our built environment to one that's carbon neutral, both in the energy it takes to run our buildings and as we shift to renewables powering the grid and more all-electric buildings," said Arkin. "We're going to be able to achieve that side of it. But our immediate need is paying attention to the carbon impacts of what we choose to build with."
Meanwhile, Arkin has some advice for any firm considering making the 2030 Commitment.
"Just do it. And don't be intimidated by the goals. Take it one step at a time. Those steps lead to the next steps."
"We find that a lot of people just look at the current goal of an 80% reduction of the energy use intensity in their buildings and they just say, 'I don't know how we can do that.' But I say just start with some basic steps. You'll get there."