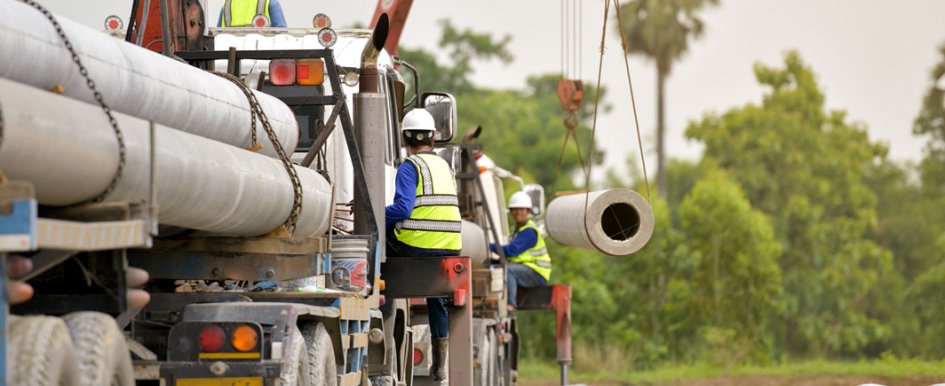 How to determine the true cost of equipment ownership with fleet management software
Equipment is the lifeblood that enables construction companies to achieve works of wonder. Productivity and the ability to complete projects are reliant on the healthy functioning of such assets. With that, costs must be managed to maintain your bottom line. Understanding both the health and total cost of ownership (TCO) of equipment over its life span is a necessity that can be facilitated with the assistance of fleet management software. 
Leverage Software
Your crew is probably all too familiar with grunt work. The necessary tasks few are willing to do are just as much a struggle in the back office (or truck) as they are on the jobsite. From filling out endless paperwork to handling project management spreadsheets, the list can be daunting and the calculations as long as a summer day. 
Relying on cloud-based software presents a cost-effective solution with immediate return on investment (ROI), as well as a return on your time. It empowers you to become more active and accurate and gives insight into your operations. 
The use of this software for construction companies culminates with a true TCO, revealed through the data. Purchasing a piece of equipment is costly but is only the beginning of the operating cost cycle. The primary costs factored in to TCO include: 
Fuel
Maintenance
Loan/lease payments
Parts
Asset depreciation 
Registration and insurance
Of these costs associated with equipment and other assets, fuel is by far the largest ongoing expense you will incur. 
Depending on the size and operating conditions, an excavator can use anywhere from 6 gallons to 12 gallons of fuel per day. Even when fuel prices are trending lower, the fuel costs to keep your equipment running add up very quickly. 
As such, having a system to track fuel costs for each asset is critical. Fleet management software will allow you not only to track and automatically calculate fuel costs, but it will also track the true cost per mile or cost per hour of use, depending on the asset. This will give you a detailed understanding of how much an asset costs on a relative scale and provide clarity when trying to develop a budget. 
It can also help determine your ROI from assets. Remember, the TCO is a variable amount. Your costs will constantly fluctuate, and it's imperative you routinely monitor and generate reports with the true cost of your equipment.
Manage Maintenance
Equipment maintenance is inescapable if you want to prolong the life span of your fleet, but it doesn't have to negatively impact productivity or your bottom line. One of the great advantages of using fleet management technology is being able to automate processes that otherwise bottleneck efficiency. 
Using software automates workflows, eliminates entry errors and maintains a well-organized, easy-to-access maintenance history. Paperwork for invoices and work orders can be generated and transmitted electronically, thus eliminating the need for phone tag with a maintenance vendor. 
If you have spare parts on hand, you can manage inventory across multiple locations, see which pieces of equipment are using which parts and identify critical low levels to order more parts. From there, you'll be able to track completed work, as well as monitor the costs, helping you determine the best vendor prices and maintenance's impact on TCO.
Inspection Gadget
If you ask some operators, they might say they consider equipment inspections a mundane task. But as an administrator, it's imperative you educate your workers on the nuances and stress the importance of equipment health. After all, if equipment isn't running, it isn't earning. 
Going digital is the best option for inspections, as electronic inspections offer extensive flexibility and expedite the transfer of information. Additionally, they provide a historical record of compliance and insurance in a single database. 
Using a mobile app, operators can conduct inspections from anywhere in the field and report issues immediately. Instead of trying to scribble down information on a pad, they can tap, type and even take pictures of an asset. 
Some electronic inspection forms are customizable, so you can add or remove any data you wish to gather. This is especially advantageous if you have some assets that operate on an hourly time frame and others based on mileage. 
Since the data is entered from a mobile device, information is communicated in real time, so there's no delay or need to pull operators away from a jobsite to hand off a form. What's more, you can develop a preventive maintenance schedule and send alerts to your inbox when equipment is due for service. This way, you can easily manage all assets and take proactive measures to ensure they are running smoothly and avoid costly downtime.
Monitor What Matters 
Maximizing equipment usage is a necessary component of proper fleet management. Telematics devices connect directly to each piece of equipment and to cloud-based software that collects and organizes data in real time. 
Utilizing telematics devices and software integrations provide real-time updates on usage, odometer readings and fault codes—all of which are important to monitor. And odometer readings give insight when developing a preventive maintenance schedule. 
You can set parameters for maintenance intervals and even customize alerts to warn you when servicing is due. This way, you can focus on other priorities instead of checking to see if your equipment is approaching or past due for maintenance. It is always best to have a system in place, to be proactive instead of reactive, to ensure the limitation of unexpected issues.
There are other solutions to gather the necessary data that are cheaper but still effective. If you're on a tight budget, consider using software with an integrated mobile app and have your operators enter the data. 
Remember: Fleet management tools should be customized to match your unique set of assets and desired objectives. There's more than one way to gather data, and the end goal is to find solutions to monitor trends and make informed decisions that are most beneficial to your business.