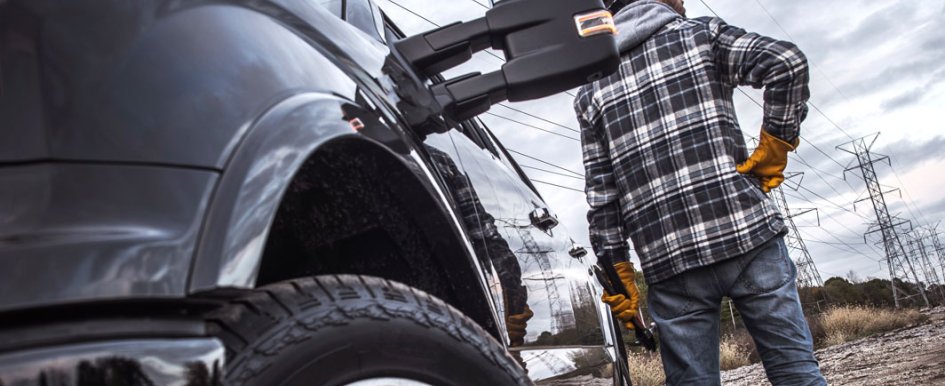 Why drivers that are held to a clear, unbiased standard perform better for the company & themselves
For any company with a fleet of light- or medium-duty vehicles, from service contractors to vendors and those in the transportation industry, increasing profitability often comes down to fostering an environment of greater employee accountability.
The concept of accountability is defined as "the obligation of an individual to account for his/her activities, accept responsibility for them and to disclose the results in a transparent manner." Implied in this definition is the ability to verify task are completed as expected, on time, efficiently and per company policy. For fleet managers, this can only be accomplished through real-time GPS tracking devices on all vehicles.
After all, it is an established fact that drivers that know they are being monitored by such systems are less likely to make unnecessary detours or stops for personal reasons, may avoid spending unnecessary time at jobsites and/or avoid idling the engine while filling out paperwork in the vehicle.
But accountability is not about discovering what a driver is doing wrong; it is actually more about what the driver is doing right. Through GPS tracking, drivers can take more ownership for their jobs, have more clarity of tasks and results, can self-correct and improve, and do not have to be micromanaged.  
Even well-intentioned drivers may discover that there are areas of improvement and efficiencies that could make them more productive.
There are indirect benefits as well. When all drivers are monitored, those not pulling their weight can be identified faster, and more productive employees do not have to pick up the slack with extra deliveries or service visits.
Finally, with greater accountability, higher performing employees are more likely to be recognized and rewarded (raises anyone?) based on verifiable performance.
So, with a host of benefits for the employee, fleet managers that have avoided the "leap" to GPS tracking are missing out on a win-win scenario. After all, more accountable drivers lead to greater efficiency overall, which means increased profits. It's an argument that is hard to deny, particularly as GPS tracking continues to improve while the cost of entry plummets.

Holding Drivers to a Higher Standard
Although GPS trackers have been around for some time, advances in the technology allow for more real-time tracking and simplified reporting. After all, fleet managers don't want to spend all day on their computers sifting through complex analytical data. Instead, they want simplified, easy-to-read reports that summarize what they need to know. Fortunately, such systems exist today and at rates less than $20 per vehicle.
These advanced units allow real-time and historical tracking of each vehicle in a fleet. This, in turn, allows dispatchers to assign the closest vehicle to a job, which expedites the service work or delivery and saves gas, labor, and vehicle wear and tear. It also allows historical routing analysis, which enables even greater routing efficiencies to be determined on an individual or fleetwide basis.
However, the greatest improvements in fleet management are apparent when GPS tracking devices are used to hold drivers to a clear, unbiased standard to encourage better performance for the company and themselves.
For example, when Reilly Construction & Development implemented their first GPS tracking system last year, the Vero Beach, Florida-based residential and commercial construction company benefited from significant productivity gains and operational efficiencies.
The construction company has installed GPS tracking devices from Advanced Tracking Technologies (ATTI), a Houston, Texas-based designer and manufacturer of GPS tracking products, on two of their construction trucks. 
The device provides real-time location updates every 10 seconds, as well as location, speed and idle time alerts if something is amiss. This data is transmitted via satellite and cellular networks to a smartphone or PC on a 24/7 basis.
With such accountability for how every minute of each day is spent, employees know they are always "on the clock." This helps to eliminate frivolous or unnecessary stops during the workday and decreases wasted time during a stop. 
"Now we know exactly where our vehicles and drivers are in real time," said Sharon Arnold, office and assistant project manager at Reilly Construction & Development. "We can spot-check our drivers to make sure they are where they are supposed to be and not at unauthorized places because some people will take advantage. That has saved us a few thousand dollars in salary alone. The system more than pays for itself in enhanced productivity."
On the plus side for employees, the use of such GPS tracking systems helps verify on-time arrival at customer sites. And automated reporting such as that provided by the system can virtually eliminate the reporting burden for employee and employer in regard to driving logs. Automated exception reporting can also flag potential issues that need to be corrected, such as excess vehicle mileage or idling.
"We are trying to work smarter, not harder," said Arnold. "We are trying to make things simple and straightforward. With everything out in the open, people know what to expect."
Once drivers and the work crew know they are accountable for their actions, it is amazing how much more they will accomplish. Using such an approach with advanced GPS tracking commonly improves productivity 10 to 20%, while reducing fuel costs 10 to 15%, as drivers start to pay attention to their driving and work habits throughout the day.
Indiana-based Gordon Plumbing Inc., which offers services ranging from small fixes to remodeling and construction, currently uses ATTI's GPS tracking system on 54 vehicles, and has used three different tracking systems over the last decade.
"The system not only expedites job dispatching but also enhances accountability and profitability, while reducing costs," said Shannon Allen, Gordon Plumbing service coordinator.
Allen points out that being able to access a vehicle's position in real time means "Our vehicles can reach customers very quickly when there are emergencies." She said, "If our drivers on the job need help from a tech specialist, we can immediately find one in their area and dispatch them to that address."
According to Allen, the system provides one link for all the covered vehicles. "The GPS tracking system puts our vehicles on a map, so I can see all of them at once," she said, noting that the view can be narrowed to any department or [geographic] area, as desired. 
Because the GPS system is automated, reports are delivered without anyone having to open software. In addition to the real-time views of the activity taking place, next day reports are delivered by email, documenting everything that happened the day before. The reports can be customized, for example, to show how many drivers idled for more than 30 minutes or how many miles were put on a vehicle.
Allen emphasizes that the system can quickly spot driver habits that need correction, such as a driver stopping for 5 or 10 minutes between jobs several times a day. 
"With the GPS system, we are able to notice and point out that even 5 to 10 minute stops between jobs each day adds up to a lot of lost productivity," said Allen. She concludes, however, that her drivers are quite used to the system and even appreciate it when it proves that they are getting to and doing their jobs as required.