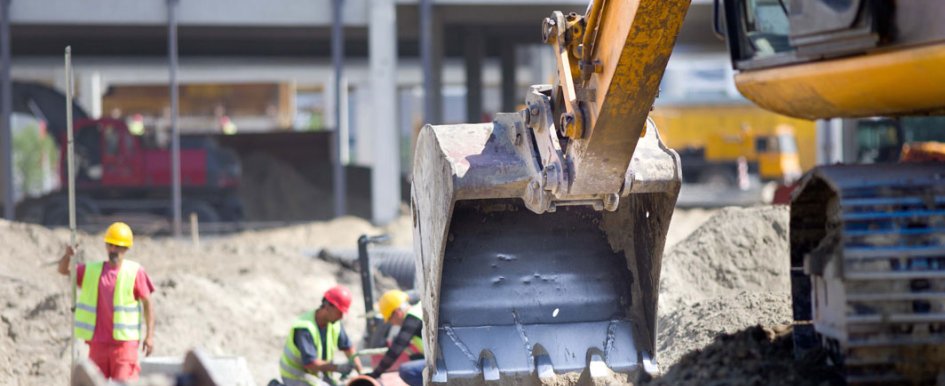 Manage your equipment with systems that streamline ownership & maintenance
For business owners within the construction industry, one always challenging undertaking is that of finding the best way to manage your machine inventory. Whether you own a few machines or a few hundred, it is important to have a system in place that allows you to know as much as possible about each of your machines on a daily basis because—as we all know—time is money. Telematics systems have been around for years, but as the technology has increased in capacity, so has user acceptance, usage and expectations. Today's telematics systems allow equipment fleet managers, owners and operators to track all types of information in the palm of their hand. With just a click of a button, these systems offer access to the geographic location, engine diagnostics and many related features for each machine in a fleet.
Machine Downtime
Operations stop when machine downtime occurs. There will always be routine maintenance and occasional breakdowns in the field. When this occurs, a telematics system can provide valuable data, regarding what may be wrong with the machine, to both the dealership and the customer, making it easier for the service team to know what items they need before they even go out to fix the machine. This saves valuable machine downtime for both the servicing dealer and the customer to get them back up and running again. According to Flip Henry, general manager at Chappell Tractor in Milford, New Hampshire, "Our telematics system will notify us of an error code on a machine, and the customer is not even aware there is a problem yet. We can call them and tell them we are sending someone to fix the problem they are unaware of. This really impresses the customer."
Operating History
Telematics systems can efficiently track machine operating history. This allows the fleet manager to keep an accurate maintenance history on each machine. Records that tend to be on these reports include machine hours, fuel consumption, key on- and off-time, and fault codes.
Jason Wainwright, sales manager of Rob's Hydraulics Inc. in Clayton, North Carolina, said, "A fleet management telematics system is a great tool that allows customers to be alerted when their fleet is aging out of warranty." Based on machine history data, telematics systems inform companies when they need to either extend their warranty or start planning for the next machine(s) to update their fleet. A complete machine history, available to a potential second owner, can also improve resale value and validate current machine condition (similar to a Carfax report on a car).
Maintenance & Repair
Telematics systems can assist with optimizing maintenance and repair schedules. Basic telematics systems will analyze conditions like tire pressure, filter states, oil level, and other circumstances that may contribute to future machine damage. Real-time diagnostics and fault codes provide essential information to help reduce downtime spent troubleshooting. Alerts can be sent directly to the display monitor to give the operator an opportunity to make adjustments in order to avoid machine failure. Henry also considers this to be "a real value-added component" and easy to maintain from "a mobile device or office computer system." Being able to view and customize service intervals ensures timely and proper machine maintenance. Preventative maintenance leads to reduced downtime and improved return on investment.
Geofencing
Most systems provide GPS tracking data, facilitated through a cellular or satellite connection, can reduce theft or unauthorized usage by tracking all machine locations, movements and travel hours to reveal any irregular activity. Users can program virtual geofence boundaries on a jobsite to prevent the machine from leaving a specified location. These safety measures reduce the threat of theft and can even assist in tracking and recovering potentially stolen equipment.
Operator Performance
Another important feature telematics systems offer is the ability to monitor operator performance. Every company wants to ensure their operators are working efficiently throughout the day. Telematics can provide a general overview of their performance by tracking operations like equipment start and stop times, idle and travel times, speed, power mode selection, and real-time fuel economy. "The technology helps keep the equipment healthy and keeps companies honest about how they use their equipment," noted Stan Orr, CEO, Association of Equipment Management Professionals. This information can be used to enhance operator performance and operating skills, improve fuel consumption, and keep downtime to a minimum by reducing accidents.
Productivity
Tracking a machine's daily performance can also be useful in increasing productivity levels. Understanding how each machine is being utilized can help ensure each jobsite has the proper equipment it needs. If alerted that a machine has been idling for too long in one area, a fleet manager can contact his operator to adjust worksite efficiencies. This information will help you plan how many machines you will need on site for the next project. Proper asset allocation is essential to improving productivity levels and reducing fuel and labor costs.
In today's construction industry, investing in a machine equipped with a telematics system is critical to keep machines running and minimize costly downtime. Some equipment manufacturers offer a standard telematics platform with the machine, though years of service vary among manufacturers. If you are not already using this type of system, now is the time to consider implementing one.