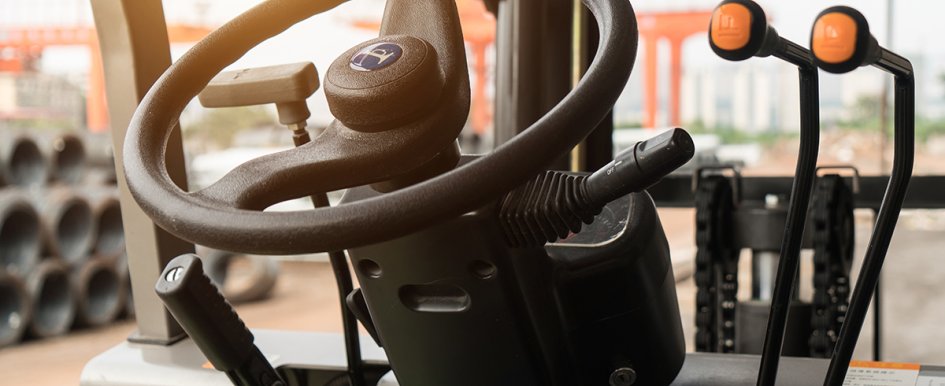 Gain control with a connected workflow
Tuesday, January 23, 2018
According to a 2017 telematics benchmarking survey of global construction, which examined best practices, trends and current issues influencing organizations in the United States, respondents found that managing costs (46 percent), growing revenue (30 percent) and business expansion (26 percent) were considered top business challenges, as the industry faces increased pressure to meet growing demand for its services.
In fact, the global construction market is expected to grow by 85 percent, to $15.5 trillion worldwide by 2030. The survey revealed that financial considerations, including reducing costs (41 percent) and increasing profits (48 percent), were top goals for businesses last year. More than 90 percent of the companies surveyed planned to invest in their business in 2017 by upgrading fleets (45 percent) and integrating new technologies and systems (34 percent). According to the survey, 80 percent of construction organizations already use telematics or are planning to do so within the next year.
Despite this response, the industry often encounters skepticism about technology among construction managers. Even if they are using telematics to monitor equipment, many managers resist the opportunity to explore how technology can be applied across all aspects of their businesses, often relying on the traditional, paper-based systems they have always used.
But, as labor, fuel and material costs continue to grow and margins shrink, there is little room for the inaccuracies and time discrepancies that can result from manual record keeping. Many companies have already made the switch to telematics and gained productivity and profits as a result­—there is a good chance one or more of your competitors is among them. Although manual tracking may have been sufficient for a company's success and survival in the past, it isn't enough to guarantee it will thrive in the future. The following three points underline the ways in which a business looking to implement telematics can benefit from this chance to improve and control its fleet operations and expenses.
1. Viewing Data in One Place
You may already be tracking your fleet with the onboard systems that came built into the equipment. That data is helpful when you want to know how an individual machine is performing or whether it needs to be maintained, but it doesn't help you gain an overall picture of productivity and utilization across your entire fleet.
Since running a profitable construction company entails having the right equipment, materials and people together on the jobsite simultaneously, you need all relevant personnel and performance information on hand during the planning process. If you track this information on paper, it's a lot easier for errors to creep into the process, not to mention the information will probably be outdated by the time it reaches the office. A connected workflow telematics solution gives you the insight needed for optimal planning by consolidating data from all fleet equipment into a single interface, meaning you know the status of every piece of equipment and employee in real time.
This improves project management because if you are allocating staff and resources to a jobsite based on incomplete information, that means you are operating on guesswork. This can lead to asset mismanagement and delays which, over time, wastes time and money. You can't afford to leave logistical details to chance, and with a connected workflow telematics solution, you don't have to leave them.
2. Understanding that Asset Tracking Is More than just Vehicles
It's challenging enough tracking on- and off-road assets in a mixed fleet, but that's only part of what managers must keep tabs on. There are other types of equipment that aren't technically part of a fleet, but are no less crucial to projects—for example, machine attachments, like excavator buckets, or power equipment that supports construction jobs, like generators and pumps. If one of these pieces is left behind at a site or gets misplaced, it will delay your project.
Fortunately, fleet managers can track the status of those items through a telematics system, even if they aren't equipped with GPS devices. For example, some companies tag their equipment attachments with bar codes, which are then coded into their fleetwide telematics workflow system.
Whenever a piece of equipment is signed into or out of use, it is recorded automatically, meaning managers can instantly view a designated attachments report showing where and when pieces of equipment were last used and whether they were returned. Not only does this minimize time spent searching for lost equipment, it also saves company money that would otherwise be spent renting or buying replacements.
3. Using Telematics for More Accurate Bidding
I've already mentioned a few ways telematics helps reduce costs, but it's also a useful tool when making bids and profit projections for the future. Unfortunately, since materials and fuel costs fluctuate constantly, many businesses lose money on jobs because they cannot properly estimate costs during the bidding process. And many companies don't track detailed expense data at all, or, if they do, use paper reports that don't reach the office until the end of the week or even the month. Relying on this out-of-date data to bid new projects results in inaccurate quotes. But by the time companies realize their error, they could be on the hook to make up the difference in cost, reducing or forfeiting their profits.
Telematics software measures expenses almost in real time, allowing managers to see daily breakdowns of how much fuel and materials were used and what they cost. Submitting that data electronically from the field to company executives on a regular basis means they can adjust costs or time projection in a timely manner and alert customers if necessary. And the longer a business uses telematics to track all data from previous and current projects, the more it can refine its bids. Over time, this means it gets better at both quoting and protecting its profits.
Mixed fleets are particularly challenging to manage because of the varied equipment and personnel involved across multiple jobsites. If fleet managers aren't using telematics to connect their workflow, they are leaving valuable benefits on the table: benefits that, over time, will give them a competitive edge. Telematics technology means everyone across a fleet has access to data-driven insight into how problems arise and what can be done to solve them. In other words, telematics allows you to manage your business for optimal success, not leave it to chance.