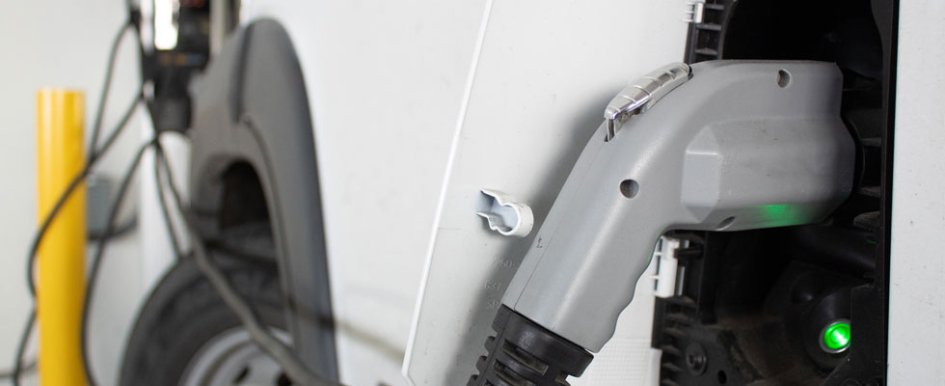 How the industry is building the road to success with the latest digital tools
Monday, February 14, 2022
From an automated machine control forklift to 3D digital twin technology that creates a digital copy of an object in the physical world, the construction industry is continually building its own road to success with the latest digital tools and innovations. And for many construction business owners this year, an array of advanced fleet management solutions appears to be ready to drive their business forward.
1. Dashcams
Fleet managers across industries saw the accelerated adoption of dashcams in 2021, with video solutions like dashcams seeing wide use to promote driver safety and help drivers combat false claims. Based on a recent Fleet Technology Trends Report, nearly 80% of respondents who are using intelligent video saw that their fleets were more focused on driver safety. Understanding distracted driving and harsh driving events helps businesses not only manage drivers, but tailor their coaching to specific incidents. With the ability to download video clips, fleet managers can sit down and review the footage with their drivers to help them focus on safety and ultimately reduce risk. In 2021, lawsuit abuse reform became the fifth-highest trucking industry concern and there was an increased need for video proof to protect drivers from false claims and companies from costly lawsuits. 
Crashes in construction can occur for several reasons including dangerous loads causing an operator to lose control, equipment failure or accidents caused by blind spots, but sometimes it's not the vehicle driver's fault. Within minutes of a crash, fleet managers can upload footage from the incident and share with law enforcement for review. The ability to quickly access video footage of crashes can potentially help a business avoid lawsuits — not to mention how it will help keep your drivers safe and encourage them to drive more safely. Last year, 83% of construction fleets improved protection from false claims using fleet management technology. 
Over the course of the next year, contractors and construction companies will take advantage of technology to promote safe driving habits among drivers and to have greater protection from lawsuits as businesses continue to adapt dashcam technology into their fleets and driving routines. 
In 2022, construction business owners can use dashcams to build a culture of safety, where drivers can feel protected from false claims and costly lawsuits that are hard to disprove without evidence. By utilizing fleet management technology, construction companies have a tool to strengthen their operations and future-proof their business to avoid falling behind the competition. 
2. Electric Vehicles
While 2021 seemed like the year of electric vehicles, electric vehicle (EV) adoption will grow exponentially and change how companies operate this year. In August 2021, the Biden administration signed an executive order setting the goal of making half of all new cars and light-duty trucks zero emissions by 2030, and the Environmental Protection Agency (EPA) set a plan to implement new rules over the next three years that will reduce greenhouse gas emissions and other harmful air pollutants from heavy-duty trucks. As the government further encourages EV adoption through financial incentives, and customers continue to voice a desire for EVs, businesses must be prepared to pivot toward green, cost-saving technologies. 
Contractors and construction business owners should consider EV integration in 2022. By integrating electric vehicles into a fleet, contractors can reduce fuel costs and emissions, saving money and creating more environmentally sustainable operations. Adopting EVs for the construction business means opening the door to future technological advancements like autonomous vehicle operation.
In the coming years as more companies integrate electric vehicles, fleet management technology will be used to track new kinds of vehicle data in near-real time. Fleet management solutions for EVs will provide construction business owners access to information around battery life, charging locations and cost, charging status, energy used, reporting on carbon savings, efficiency reporting and routing to improve battery life and more. By utilizing and becoming comfortable with fleet management technology, leaders in construction can continue to evolve as a business and kick-start their EV adoption. 
3. Digitization
The digitization of fleet management will continue to increase in 2022. The pandemic showed industries the importance of digital transformation, and the 2021 supply chain disruption and labor shortage showed the importance of making a change. 
In 2021, nearly two in three decision makers (63%) said they are using digital tools and technologies to enhance customer experiences and create new business opportunities, compared to just over half who were doing so in 2020 (53%). Contractors and construction business owners must streamline their businesses with the help of artificial intelligence (AI) and machine learning (ML) to see revenue growth and profitability and improve the customer experience in 2022. 
Fleet management solutions utilize AI and ML to help streamline data gathering and support faster, more informed decision-making. Fleet management software allows contractors to receive near-real-time location and status of vehicles, equipment and assets on one dashboard. Oftentimes construction sites may be liable if they fail to fix or remove vehicles they know need repairs. 
Fleet management technology lets managers immediately analyze trends and determine the health of their vehicles so they can schedule maintenance visits and cut down on the chances of using equipment that needs to be fixed. 
As technology continues to evolve, and demand for faster cellular networks grows, the advancement and further deployment of AI and ML in fleet management solutions will require an even stronger network. With the introduction of new C-band spectrum of airwaves launching as part of 5G in 2022, fleet technology will see an advancement in computing power and higher bandwidth for data in the upcoming years, harnessing a growing amount of connected vehicle data.
Contractors and construction business owners can differentiate their business by staying at the forefront of technology that leverages AI and ML which will eventually run on 5G networks. 
Fleet management technology will help construction businesses improve processes, operations, and customer and employee experiences throughout the new year. As new technology provides businesses with a wealth of data and information, industry leaders must stay up to date on the technology trends to grow and continue to be successful this year.