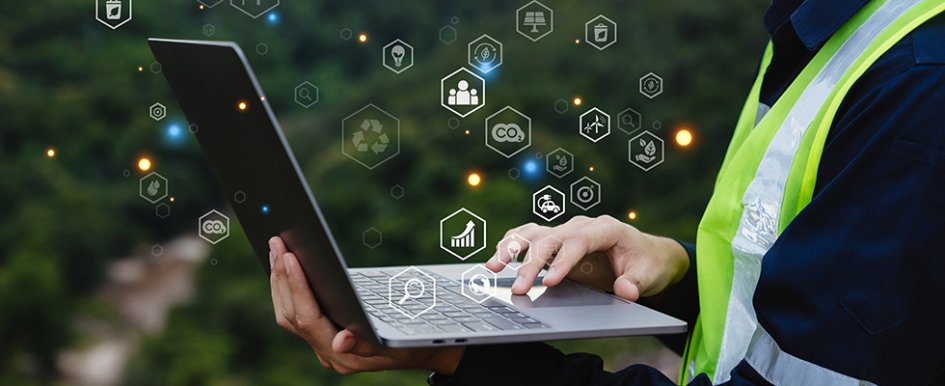 ESG standards are here for the long term but still evolving
Environmental, social and governance (ESG) standards have become essential to many companies' long-term competitive success. ESG goals are crucial to set and adhere to because they represent how focused an organization's interests are on sustainable and ethical impacts. They also help stakeholders understand how a business manages risks and opportunities around sustainability issues. According to PwC, also known as PricewaterhouseCoopers, nearly 80% of investors use ESG to influence their decision-making heavily, and 49% reported they would pull out of an investment that wasn't making appropriate strides toward ESG goals. Because ESG has become so important, professionals in all fields are eyeing these goals. Many are improving their equity, diversity and governance while reducing emissions. Companies must be able to have tangible proof of this, as well as reports that show transparent communication, to keep investors engaged.
Aiming for Sustainability in Construction
Reducing carbon emissions is an issue many fields are already addressing. However, field service operations, including the construction industry, contribute heavily to a carbon footprint. Approximately a quarter of U.S. greenhouse gas emissions come from the transportation sector. Because construction companies rely heavily upon fleets to execute field operations, they must consider how that impacts their ESG goals. 
Though it can be daunting to try to determine the best way to reduce emissions, there are specific and targeted tools construction companies can utilize to do just that, ultimately making strides toward ESG standards. We know businesses are on the go every day visiting construction sites. But are all these trips necessary? Eliminating just one on-site visit per day for a year could reduce the amount of carbon equivalent to what 5.5 acres of American forests absorb in the same amount of time, according to Sustainability Magazine.
The Tools to Meet ESG Standards
When a construction company can utilize a field service management (FSM) tool, it grants them the means to lower emissions, reduce waste and guarantee they meet superior ethical standards. 
An FSM tool can eliminate lost revenue by taking over and managing all the time, effort and resources dedicated to driving sustainability. It's a way to please all customers and stakeholders while prudently making a construction company more efficient in a way that will generate a substantial return on investment.
An FSM tool can help companies drive sustainability in many ways. For instance, augmented reality can eliminate many in-person visits and give workers virtual access to troubleshoot problems or evaluate an issue. It's a more innovative way of working that reduces human error and prioritizes safety. 
It also supports the creation of the most optimal schedules. With smart scheduling and route optimization tools, dispatchers and planners can quickly do this by having critical information like a worker's skills, job, travel times and customer priorities at their fingertips. Workers' drive times and mileage per job are reduced when they have more optimal schedules. This frees them to do other jobs during the day while eliminating unnecessary emissions. 
A GPS tracking solution within an FSM tool can also assist in monitoring and analyzing a field service fleet's efficiency, decrease excessive idle times and improve driving behavior. These factors work together to promote reduced emissions and fewer incidents for the company. 
When managers implement and utilize these advanced tools, it can increase first-time fix rates by getting the appropriate employee with the necessary assets to complete the work on the initial visit — eliminating a future visit that would have created unnecessary emissions. 
Plus, with the additional digital office tools and work order management tools, a job can be documented accurately and quickly with one-touch data collection while making data entry much easier for the worker. Employees have more accessibility from wherever they are but still have field engineer communication tools, mobile apps and predictive analytics that can make an in-person visit more efficient.
When a construction company can utilize every one of these tools within an FSM solution, along with other offerings like self-service technology, artificial intelligence and 5G technology, unnecessary visits are reduced, and sites can be monitored remotely.
Measuring ESG Improvements 
More construction businesses will find it easier to succeed at ESG standards when they can normalize reporting and generate common metrics to measure sustainability improvements. When fleet data merges with field data, it creates data that can be converted into high-level reporting and provide insights into the business across an entire organization. While conveying this information to investors is of the utmost importance, it's also crucial to communicate these sustainability measures to employees and customers. Not only will it improve a company's image and be a solid selling point for potential hires, but it will also help the brand's growth.
An FSM platform measures all of these efforts, providing in-depth analyses that are part of successful ESG programs. Software capable of bolstering ESG measurement, reporting and action will soon become standard in companies across all fields. A recent survey of field service leaders showed that 35% currently use software specific to ESG reporting, and about half plan to adopt this type of software soon. These tools will continue to provide management and their teams with all the data they need to develop plans for key ESG issues.
Finding ESG Success
When a company tackles ESG goals with intention and thoughtfulness, it creates value in a way that can do so much for business and improve lives. 
Those in the construction industry should consider how vital organizational sustainability efforts are. This journey is evolving, but many fields have already utilized technological investments to measure key sustainability metrics. An all-encompassing tool like an FSM platform is already helping organizations to lessen fuel consumption and waste, and to collaborate on sustainability with supply chain partners. 
Plus, it possesses all the essential elements to support the documentation of how a company meets ESG goals with transparent reporting to provide interested investors. 
ESG standards are here to stay and will become even more relevant as time progresses. The sooner management can utilize a tool to help them reach those goals, the stronger their appeal will be to investors, customers and potential talent for the foreseeable future.