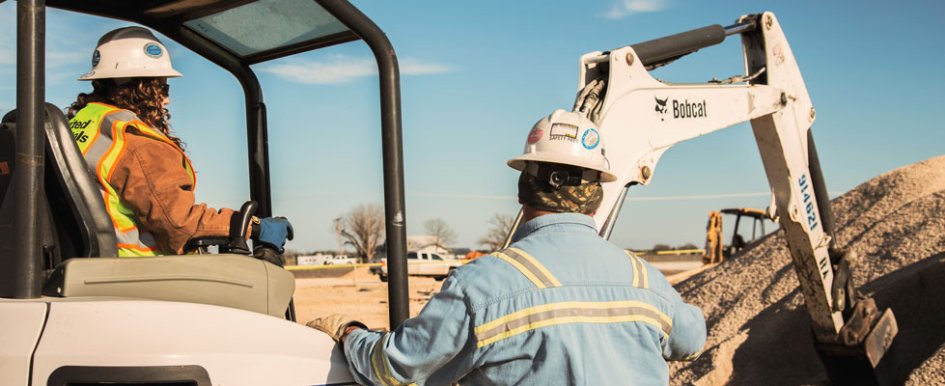 Why you shouldn't ignore the potential savings your equipment could bring you
Wednesday, February 5, 2020
Equipment, especially heavy equipment, is one of the biggest line items in any construction company's budget. Making smart decisions about how long to hold on to these assets and when to rent instead of own can help companies make the most of their fleet capital and operations budget.
But many contractors, whose expertise is in construction, not equipment management, lack a fleet strategy. They make ad-hoc buying and selling decisions, and some are still using Excel spreadsheets to manage their fleet. As a result, they are likely spending more than necessary on equipment and maintenance, and they may be experiencing more equipment downtime than they would like. So, what are the secrets to effective fleet management? The following are six best practices that can help reduce fleet capital and operations costs.
1. Keep Accurate Historical Records
Collecting detailed historical data on usage and utilization is essential to creating a fleet strategy and finding optimization opportunities. The right fleet management software is critical to generating that data and can enable contractors to see data on their entire fleet of rental equipment in one place.
Historical data shows a company its utilization rates for different equipment types, which will help a contractor make decisions about new equipment purchases. It will also assist in determining the operating costs associated with each unit, including maintenance and fuel costs, which will in turn help establish the total cost of ownership (TCO).
Knowing the TCO is essential to making smart decisions regarding buying versus renting, as well as decisions on when to dispose of the asset. Telematics devices linked with fleet management software can provide detailed information on usage, mileage, operational performance and more.
2. Develop & Implement the Optimal Preventive Maintenance Program
A thorough preventive maintenance program is critical for preserving the longevity of equipment assets. Preventive maintenance helps limit downtime, ensure regulatory compliance and support end-of-life residual value. Reference the original equipment manufacturer (OEM) recommendations to establish asset-specific service steps and service intervals. Use a fleet management system to plan, schedule and complete required maintenance service.
Performance reporting is another important aspect of an effective preventive maintenance program. Develop performance reporting and use the reports to gain insights into the overall success of the preventative maintenance program. The reports can help identify assets with lower or higher utilization, as well. These assets may require adjustments to the planned maintenance schedule.
Predictive maintenance, which is possible using telematics, can also help optimize the planned maintenance schedule. It allows a contractor to perform just-in-time maintenance based on how often and in what manner the asset is being used, helping a company more accurately factor maintenance time into the work schedule.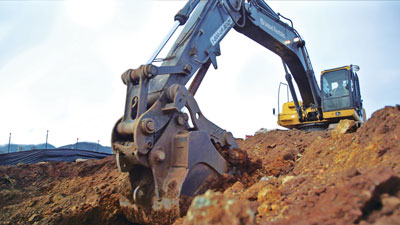 3. Use Data to Create Life-Cycle Plans
Put life-cycle plans in place for equipment types or specific assets so they can be disposed of at the ideal time. These plans can track when is the best point in time to dispose of a unit before it starts costing more on the maintenance side, while also helping to maximize residual value. Establishing a life-cycle plan for all equipment assets can help a contractor minimize its total cost of ownership.
The ideal life-cycle plan will differ from equipment type to equipment type and from contractor to contractor based on how the equipment is being used and how well it is being maintained over time. If utilization is high or the equipment is being used in a challenging environment, a company may want to retire it sooner.
4. Make Smart Buy vs. Rent Decisions
Understanding utilization and TCO will help a contractor make data-driven decisions, not only about when to dispose of an asset, but also when it makes sense to rent an asset rather than own it, too.
Assets with a utilization rate below 50% are a good place to start when evaluating your fleet for assets that could be good candidates for rental consideration. But there are no hard and fast rules. For instance, even if the overall time utilization of a unit is under 50%, as long as the contractor uses it every day, the company should probably own it.
The same goes if the company regularly needs a piece of specialty equipment that is hard to find in the rental market or that is expensive to rent. On the flip side, an asset that has been rented for an extended period may be a good candidate for purchase.
5. Create an Annual Budget for Total Cost of Equipment Operations
Most contractors work in a rear-view mirror scenario when trying to manage equipment costs. Having a well-defined budget for equipment operations allows them to understand where they stand with regards to equipment spending and why costs may be fluctuating over time. If something can be measured, that typically means it can be improved upon.
One way to help ensure that a contractor can achieve their annual budget goals is to effectively manage and track repair and maintenance costs, which will likely increase as the asset ages, along with fuel costs. Partnering with a one-stop shop that can handle all equipment maintenance takes the maintenance and repair burden off a contractor. And it makes accurate budgeting far easier. Above all, it delivers the peace of mind that comes with knowing that equipment will be ready to perform when it is needed.
6. Analyze Reports
Fleet management software can generate any number of automated reports. The trick is having someone who knows which reports to look at and how to effectively analyze them. Analyzing performance reports can help a company create and adjust life-cycle plans. Another critical area to look at is utilization.
Utilization reports allow a contractor to validate whether its utilization rates are improving or declining over time. Equipment rental companies can help contractors compare their equipment utilization to proprietary industry benchmarks of rental fleets. The goal, of course, is to improve utilization rates. Higher utilization means the asset, whether owned or rented, costs less per hour of use. Selling underutilized assets is one way to boost utilization. Using GPS to know the location of all equipment in a fleet and find "hidden" equipment assets is another.
Gathering and analyzing the data needed to create an effective fleet strategy is no small task, and companies that do it successfully typically have a commitment from the highest levels of management. The return on investment—decreased fleet capital and operations costs and increased productivity—can be significant.
This article is for informational purposes only and generally discusses common industry processes and procedures. This article is not intended to be a substitute for situation-specific professional/expert advice, instruction and supervision. United Rentals recommends consulting with engineering and legal experts regarding the applicable government standards and any other applicable rules and regulations associated with the topics discussed.