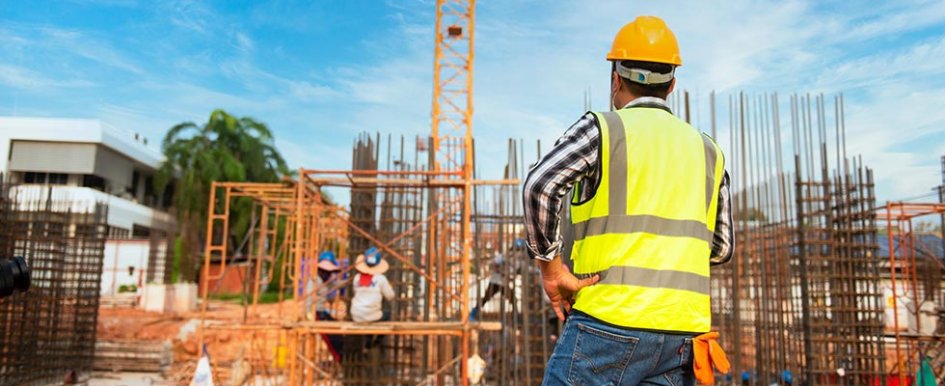 Specialized estimating software helps general contractors select the right subs & vendors
Every heavy construction general contractor is familiar with the scenario. A bid deadline is rapidly approaching, but estimates from one or more potential subcontractors and vendors have not arrived. When the figures do come in, it can be a mad scramble, with precious little time to compare them thoroughly, determine the lowest-cost or most-appropriate option, or analyze opportunities for splitting or self-performing various items.
Limitations that slow down contractors relying on paper-based processes or Excel spreadsheets include this vital vendor and subcontractor analysis portion of the estimating process. Specialized estimating software, by contrast, can provide distinct speed and accuracy advantages for soliciting and analyzing quotes from outside companies. An organized, methodical system enabled within the software application frees up time for strategy and assists estimators to confidently zero in on the best pricing and work breakdown approaches. "Our estimating software saves us a significant amount of time when it comes to quote comparison," according to Shawn Blanchard, project manager and estimator at Brubacher, a Pennsylvania-based excavating company specializing in sitework. "We can actually solicit vendors or subcontractors for pricing one time, and the software puts it in a parallel system. That allows us to assess, de-scope and do the comparison right in the estimating application. I find it to be a very good feature."
Soliciting Quotes
Sending requests for proposals or quotes is step one. Estimating software can do this automatically and ensure that there is complete consistency across what is sent to each vendor or subcontractor.
The concept of pre-populated lists of cost items that a contractor uses for self-performed work is a staple of estimating software. Likewise, contractors can establish request for quote (RFQ) groups in the software to identify in advance the types of work or materials that they will ask outside companies to perform or provide. They can also prepopulate information on any number of subcontractors and vendors — ranging from capabilities and prices to assessments of past performance — in the software.
With these building blocks already in place, the software can match provider capabilities with what is required, eliminating the time and effort of doing it manually. From here, it is fast and easy to select which providers to include, add any other information required, and deliver the RFQs directly from the estimating software.
Analyzing & Comparing
Next comes the comparison and analysis of the quotes submitted. Doing this manually, or even on spreadsheets, is time consuming. Data-entry, formula and calculation errors are also common.
A lot of contractors are forced to cut this part of the process short if they haven't adopted estimating software. They don't have the time, when the bid deadline is approaching, to put in the effort  necessary for a thorough comparison.
An RFQ management system within a specialized estimating application will make it easy to plot as many quotes as necessary within a matrix and to sort them by a wide variety of factors for a fast side-by-side comparison. The software should also make it easy for estimators to use their discretion to change numbers from a vendor or subcontractor based on having worked with that provider in the past, arriving at a more accurate apples-to-apples comparison.
General contractors can even insert their own plug number or estimate in this comparison to help determine if outside quotes are in line or how self-performing portions of the job would impact the overall bid.
Subcontractors can benefit similarly. Soletanche Bachy Canada works primarily as a subcontractor for piling, excavation, marine construction and foundation projects. The company says estimating software provides the speed and flexibility to develop multiple scenarios for answering RFQs in a matter of minutes. Doing that with spreadsheets could take hours or days. This allows them to present the general contractor with more options and to negotiate increases or decreases in the scope of work.
An API Advantage
An application programming interface (API) can further enhance vendor and subcontractor management. The API allows estimators to create automated connections between the estimating application and other systems, including a contact management application or other data sources containing information on subcontractors and vendors. This eliminates the need to enter the same data in multiple places and ensures that all systems are always up to date with each other. New contact information, capabilities or material pricing, for example, would be available instantly and automatically in the estimating software as soon as it is updated by the vendor or subcontractor.
Conclusion
Heavy construction jobs, and the bids needed to win them, are getting larger and more complex. At the same time, competition is intensifying, and margin pressure is increasing in many sectors. This puts added pressure on general contractors to thread the needle with accurate bids that are low enough for them to win the work and high enough to optimize profitability and not to leave money on the table.
Analyzing quotes from subcontractors and vendors and picking the best ones are key parts of this process, and specialized estimating software provides vital speed, accuracy and strategy advantages over spreadsheets and manual processes.