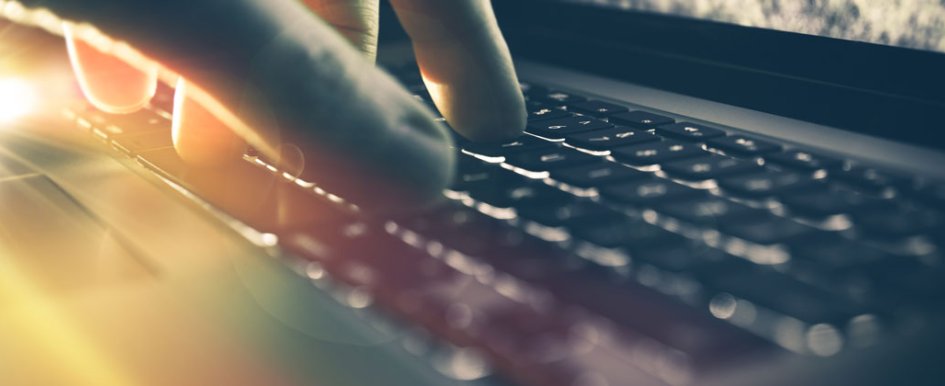 A look how technology has changed buying and selling equipment
The internet has revolutionized the way we buy and sell. Many purchases that used to demand in-person transactions have evolved—and improved—into virtual services. Wasted time and travel results in wasted expenses and increased opportunity costs. The internet has brought immediacy, efficiency and greater selection to many traditional markets and new alternatives to the equipment remarketing and auctioning world.
In the traditional, live-auction model, there are significant costs for both sellers and buyers just to participate. Sellers have to pay in time and expense, shipping items to an auction site in time to make the catalog. Since bidders must be on-site to effectively inspect equipment, they have to travel, sacrificing time, energy and the money to get there in hopes of sourcing equipment. A huge opportunity cost also lies in being pulled away from their critical business activities.
In reaction to these inconveniences, savvy equipment buyers and sellers have turned to the power of the internet and the efficiency gains of online auctions.
Shifting to the New Mentality
Much like the traditional used car business transitioning from a dimly-lit buyer experience to certified, pre-owned options at many professional dealerships, the auction business is moving from a "buyer beware" mentality to a more transparent, "buyer aware" model. With traditional auctions, the approach of the marketplace was "enter at buyer's risk," so to speak. This made for an uncomfortable buyer experience and a nontransparent selling process, in which the marketplace did not promote disclosure of valued information. This approach promoted sellers withholding information they did not want to fully disclose, which necessitated buyers spending tremendous amounts of time inspecting equipment and trying to discover its true condition, hoping to bid accordingly.
Most online auction companies understand that bidders need to have accurate information before they can place meaningful, informed bids. Consequently, some are taking most of the guesswork out of the process and providing much more detailed information so that potential buyers don't always have to inspect the equipment prior to bidding.
However, the option is often still available, giving the buyer the best of both worlds. This saves both time and money for prospective equipment buyers and helps create a shift in mentality away from uncertainty and toward understanding.
Finding Acceptance
In the past, while people felt it was safe to buy a pair of shoes or a camera online, there was much skepticism about buying a large, complex piece of construction equipment in the same way. Buyers were distrustful of the listed seller credentials and machine condition, scared of payment fraud, and unsure of what would happen if something went wrong.
The transition to buying higher-valued construction and industrial equipment online took some time. While people would watch online auctions, they still preferred to go visit a dealer, having more confidence buying from a live-auction site after previewing the equipment in person. However, over the past 10 years, online bidding and buying activity for construction equipment has increased significantly. For many large traditional auctions, the online buying has gone from accounting for less than 10 percent to over 50 percent of the activity. For some companies, online auction acceptance has grown quickly enough to outpace traditional auctions.
Today, internet research, bidding and buying is a standard part of the construction equipment industry. Trusted sellers have emerged; safe payment systems have evolved; internet speeds, accessibility and mobile devices have dramatically improved; and a greater amount of transparent condition information is now provided to online buyers. Safe buying resolution processes have been developed for instances in which there is a discrepancy of provided information. Some companies even provide full sound and motion video productions of almost every machine up for auction, greatly increasing the value of information provided to buyers.
Given the evolved trust and comfort level of internet auction activity, price points have also normalized. Before the recent acceptance of online auction buying, price realization for more expensive items was often higher at live auctions than traditional ones. However, over the last 10 years, and especially during the past 3 to 5 years, auction prices have normalized. Due to the efficiencies of online models, sellers are now able to achieve higher net returns in many equipment categories, and buyers are still getting fair value.
Going Global
Much of the used equipment market relies on international buyers, as the natural flow of capital assets and older construction equipment is often to overseas markets. For example, Africa has a large base of buyers for older Mack Trucks; Malaysia buys a substantial amount of two-wheel drive Case backhoes; older Caterpillar equipment finds good buyers in the Middle East and Latin America, which do not have the same ownership, maintenance and regulatory costs that exist in North America. Therefore, for optimal price performance and market dynamics, effective auctions should have strong international buyer participation.
Before the internet, traveling to large, live-auction sites around the world was about the only way to participate in the global equipment auction market. Now, with so much used and auction equipment available online, one can only imagine the costs and inefficiencies of having to travel rather than bidding online from a device. The key, of course, is a trusted platform, including an unambiguous bidding system, trusted and accurate equipment information, and a safe place for buyers to send their money long before they will ever see the equipment in person.
Doing the Right Thing
Moving from a "buyer beware" to a "buyer aware" model over the internet also requires a fundamental change of philosophy in the used equipment remarketing and auction mentality.
Traditionally, with the "buyer beware" philosophy of live auctions, sellers often sent distressed and problem equipment to live-auction sites without disclosing the details.
Live auctions rely on each buyer to inspect the equipment and judge for themselves the condition of the assets. For wholesale and savvy buyers, this is not a bad option. And, when buyers understand that they have to perform their own inspections, they feel it is a fair process and can then bid accordingly, knowing that many of the machines are well-worn.
The successful future of auctions lies in sellers being transparent and doing the right thing. Buyers will expect auctioneers to not stand by idly and allow known problems to go misrepresented or unreported. Auction providers will have the expectation of accurate representation from both the buyer and seller, holding both parties accountable for a fair and equitable sale. Additionally, when there are issues, customers will expect sellers and auction providers to do the right thing. Different auction providers are rolling out practices for handling disputes, ranging from arbitration or dispute handling to certification and full return training. While used (or even new) equipment is complex and of unknown condition by nature—becoming more technologically complex every day—the industry, like the used car business, is moving in the right direction.
With the growth of online auctions, more buyers (other than traditional wholesalers or savvy equipment inspectors) are participating in auctions than ever before. Technology has made it easier for both buyers and sellers to benefit. The customer expectations of truth, accuracy and execution are high and ever-increasing. Trusted providers will be the platforms of the future by changing the mentality from "buyer beware" to "buyer aware."